Mark 9:23, "Jesus said unto him, if thou canst believe all things are possible to him that believeth"
The greatness of God and his ability to do all things is known from ages, even the doubters comes  crawling to the feet of Jesus through his signs and wonders in the lives of men. God has proven in many instances that he is the almighty. He usually shows up where the strength of men fails.
My recent trip to the United States of America was purely the act of God. I was going to preach in an event alongside other programs but circumstances beyond my control rose up from every corner to stop it.
I almost succumbed since I couldn't see the possibility around it until suddenly the giant in me arose. Holy Spirit reminded me of the possibility power of God. I suddenly realized who I am in the Lord. I stood up in the counseling office where I was attending to a large number of people one on one, and I screamed, God of all possibilities attend to me now! Beloved, it ended in testimony. The power of God is mostly made manifest our weak and difficult moments to prove his supremacy.
He allows challenges at times so that he can be glorified in the midst of it. A son in the Lord was passing through difficulties which were eating him up spiritually and physically. I passed a degree into his life, instantly God responded in power and made available what is humanly impossible.
A daughter in the Lord, who now lives in the United States, came to see me with her little daughter in my hostel room on my recent visit I remember quickly how God favoured her. She had done three IVF in Nigeria, which all failed. She proceeded to America to do the fourth one which also failed. After 20 years of waiting, at that point she had resigned of fate; nothing more to do. It was at this point a friend of hers invited her to this ministry to one of our services for expectant mothers. She continued in our monthly deliverance programme and she was visited during the camping programme of "God of all Possibilities" after 20 years of waiting.God works in a mysterious ways. Believe in His power and trust Him to do things that are above human ability. He will break that wall of difficulties in your life and empowers you to do great things in Jesus name. He will make all things possible for you and your family in Jesus name.
A quick reminder!
You must be born again. Confess all your secret and sins and invite Jesus into your life to be our Lord and personal saviour. Be holy and pure in all your ways. Be sanctified and baptized in the Holy Spirit. You will see the wonders of God unfolding in your life and family in Jesus name. It is possible!!! Be blessed and highly favoured in Jesus name. Favour is our name and heaven is our goal!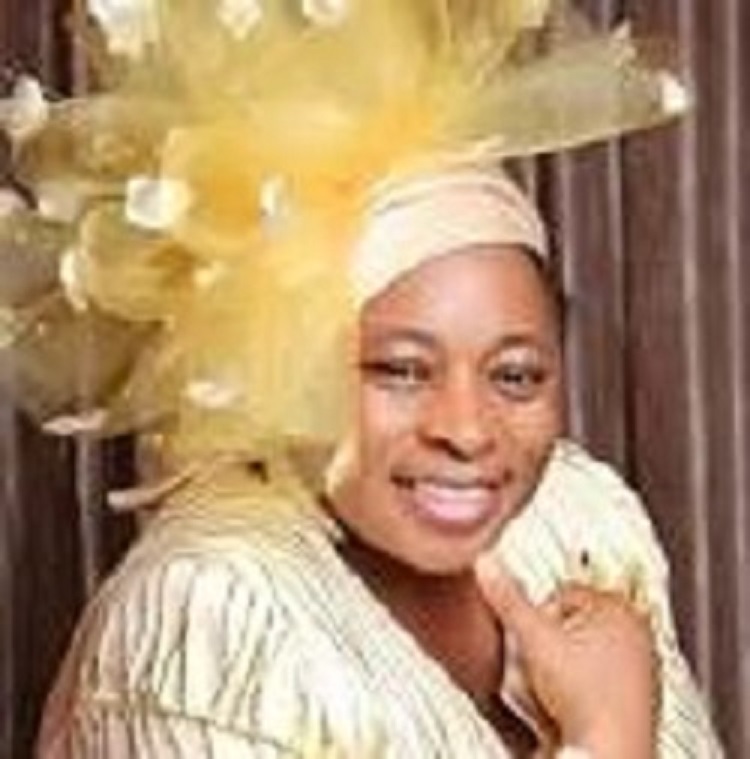 Prophetess Victoria Okpe, Founder/General Overseer, Men & Women of Favour Intercessory Prayer Ministry
 TESTIMONIES
His Presence Brings Favour:
Thank God for my connection with this ministry. I have been praying that God should bless me with a car. I told my husband that I needed a car, but he didn't respond. I decided to come and camp in this commission for a 3-day programme, which ended on Saturday morning. Before 10 am that very day, my husband who lives abroad sent fifty million naira (50,000,000) to my account that I should use it get a car. What God cannot do does not exist. Praise the Lord. Sis. Chioma.
Rejection turns to celebration
I'm proud to be a woman of favour. My son got a job not long ago in a reputation organization. The first day he went to resume work they terminated his appointment without any offence. When I heard about it, I said within me that God of favour would do something better. The following Monday, I came to this ministry for Monday service. During the service, the servant of God told us to ask for three things we want. My first prayer point was that God of favour should glorify Himself concerning my son's job. Before that week ended, my son was called back with honour to the same office where he was rejected. Today he is doing well in the office. This is what only God can do. Hallelujah. Sis. Reckono.
 Barriers to next level cleared
God of favour has done me well. I have made several attempts for my son to get admission into higher institution, but none could work out. Two weeks ago, I brought him to the servant of God for counseling and prayers. She prayed for him, anointed him and gave us prayers. Few days later, I got a message that my son has been offered admission. This is the hand work of God. Join me to praise the Lord. -Bro. Okpara.
Miracle conception
I give glory to God of favour for what He has done in my marriage; I went to the Village with my first child and father called me and sister that for us to have other children that there is a sacrifice to be performed according to the law in my father house. But I refused to obey that demonic law. During one of the programmes for those looking for the fruit of the womb, I attended and God of favour frustrated the ordinance of my father's house. I conceived after the programme and God perfected His work. At the right time, I gave birth to bouncing baby girl. Praise the Lord!- Sister Nkiru.
Huge debt cleared miraculously and daughter granted safe delivery
I came to this ministry with heavy debt, which was eating me up. A sister invited me to this ministry for a programme. During the programme, my case was mentioned. The servant of God prophetically declared that "someone is here with debt that you don't know how to pay it. God will help you out." I key in to the prophecy. That same week a stranger deposited exactly the amount I needed to clear the debt into my account. There is no friend who cares like God of favour. Also my daughter, who was pregnant for 12months, overdue for delivery, came for a 3-day deliverance programme. On Friday night the Servant of God gave her a word of prophecy that a baby was tied down in her womb. And after the servant of god administered prayer on her, few hours later my daughter put to birth to a bouncing baby girl, safe and sound. Praise the Lord -Sis Precious.
 Three years chest pain disappeared
I have been going through severed chest pain for more than three (3) years ago. All medical treatment I received was to no avail.  In search of solution, someone brought me to this ministry for deliverance programme. While the servant of God was ministering, I felt something left my body and the chest pains disappeared. I return glory to God favour. Sis Kosi.
God changes doctors' reports
I have been trusting God for the fruit of the womb. Many prophets told me that I cannot conceive because I didn't have womb; hat enemies have stolen my womb away. Medical doctors too; after series of laboratory tests affirmed that I should go and pray that I cannot conceive. Eventually, I met the servant of who encouraged me that God would restore my womb. After one of the programmes in this ministry, God of favour who never fails visited me and restored my stolen womb.  I had fever unknown to me that I was pregnant. I took antibiotics and others proved that I was four months pregnant. God of favour saw me through. At the right time delivery, I gave birth to a bouncing baby. Today, I'm a mother. Praise the Lord. -Sis Susan
Fibroid turns to baby
God of favour is a supernatural doctor. My daughter who was pregnant had terrible complications at the earlier stage of the pregnancy. She went for scan in several places and the results showed fibroid; not baby, was in the womb. Consequently, I brought her to servant of God for prayer and counseling and she said "it's the manipulation of the enemy. It's not fibroid but a baby that is there. The servant of God commanded the manipulation to stop. After that encounter, the pregnancy started growing and the hand of God re-arranged everything. At the right time she put to birth a bouncing baby to the glory of God. Halleluja! Sis Esther
 Favourable Business breakthrough
A sister invited me to this commission for programme because she saw what I was going through; which was lack of progress in my business. The Woman who brought me to this ministry is the only one selling very well in our area. That is what prompted me to ask her what is the secret of her success in business, and she directed me to this ministry.  Ever since I came to this ministry my life began to change for better. I attended a 3day programme in this commission. Immediately I got home, there was a great turnaround in my business; even people who never wanted to patronize me before started buying is the secret of the sudden change in my business was down started picking up. People started buying from me. I attended the positive change programme. Praise the Lord. -Sister Abigail.
God Re-builds broken marriage
God of favour is greater than my enemies. My marriage was attacked by the devil. My husband abandoned me because I could not give birth to a male child. Immediately he got to know the sex of my unborn child he left and wanted to marry another wife. As a result of this, I came to see the servant of God and prayer was offered. The servant of God also gave me prayers to do, which I did, and God stepped into my case. My run away husband came back begging and took me for baby materials shopping and bought baby things. God of favour restored my marriage. Praise the Lord! Sis. Martha.
Swollen leg healed
I am here to give God all glory for healing me. I had an affliction on my leg which made my leg swollen. All medicals treatment failed. I came to see the servant of God for prayer and she prayed on the swollen leg. To my greatest surprise, the swollen leg became normal when I got home. Today I am totally healed. Praise Lord. – Sis Ebere.
Healed from the spirit of madness
This is a solution center indeed. My son was afflicted with spirit of insanity for which we had been taken to different places but no solution, In the course of looking for solution, a friend of mine invited me this ministry for a programme, which we attended. Furthermore, we met the servant of God for counseling and prayers and she prayed for him. Right from that day, my son regained his senses. To the glory of God my son has been restored to his normal life. Thank you Jesus! – Sis Stella.