The gospel of compassion, love and miracles at Miracle Assembly Bible Church, (MABC) Maryland, Lagos, actually starts from the home front to the uttermost parts of the world. Some members of the prophetic, evangelical and teaching Pentecostal church share with Christian Benefits their various awesome testimonies, which one of the testifiers tagged: Bumper to bumper testimonies at Miracle Assembly Bible Church. Excerpts.
I've experienced multiple blessings beyond measure at MABC- Bro Sunday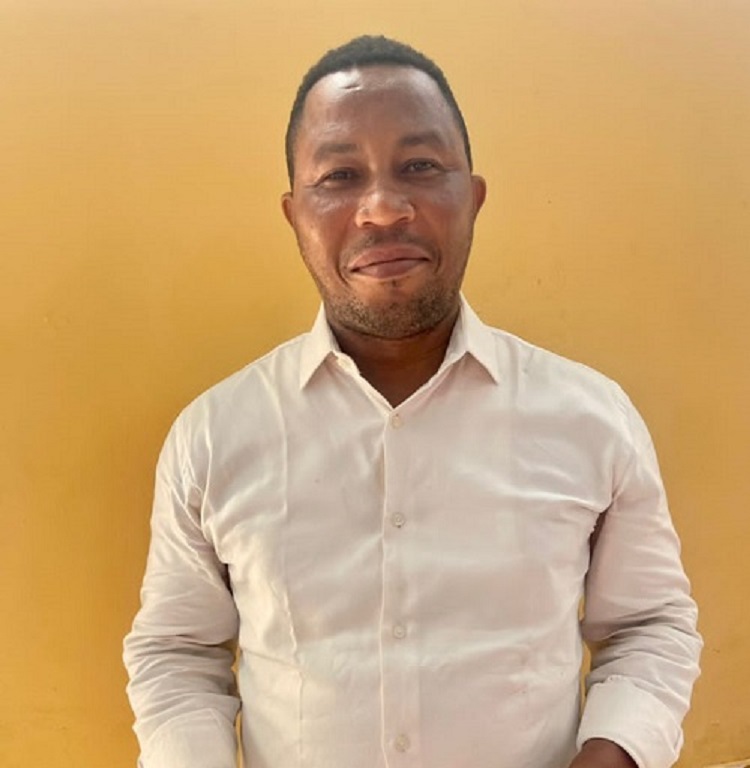 My name is Sunday. I have been a member of Miracle Assembly Bible Church for over eight years now. I was so deep in problems and challenges when I joined the church. My business had gone so badly that I could hardly pick my bills. Someone introduced me to this church for solution. When I came to the church and met the man of God he encouraged me not to lose hope. He assured me I would experience a turn around,and then prayed for me. What surprised me was that he revealed to me things about me that I had never shared with anyone all my life. I was amazed at the accuracy of those things he told me about my life that I had never in my life told anyone. Shortly after he prayed for me, my life experienced multiple blessings beyond measure. First, my business came back to life. God promoted me from one room apartment to a decent three-bedroom apartment. Before then, for years my wife and I were trusting God for another child and God did it for us when we joined Miracle Assembly. God has proven Himself in my life in several ways since I joined the church. Bishop is a genuine, honest and real man of God. What also amazes me is despite the way God uses him mightily in the lives of people he does not charge people money for prayers. He helps and prays for people without collecting money from them. He is a loving and caring father who puts smiles on the faces of people.
By Bishop's revelation my husband escaped gunshot and we are also blessed with a set of twins after years of waiting – Sister Ebere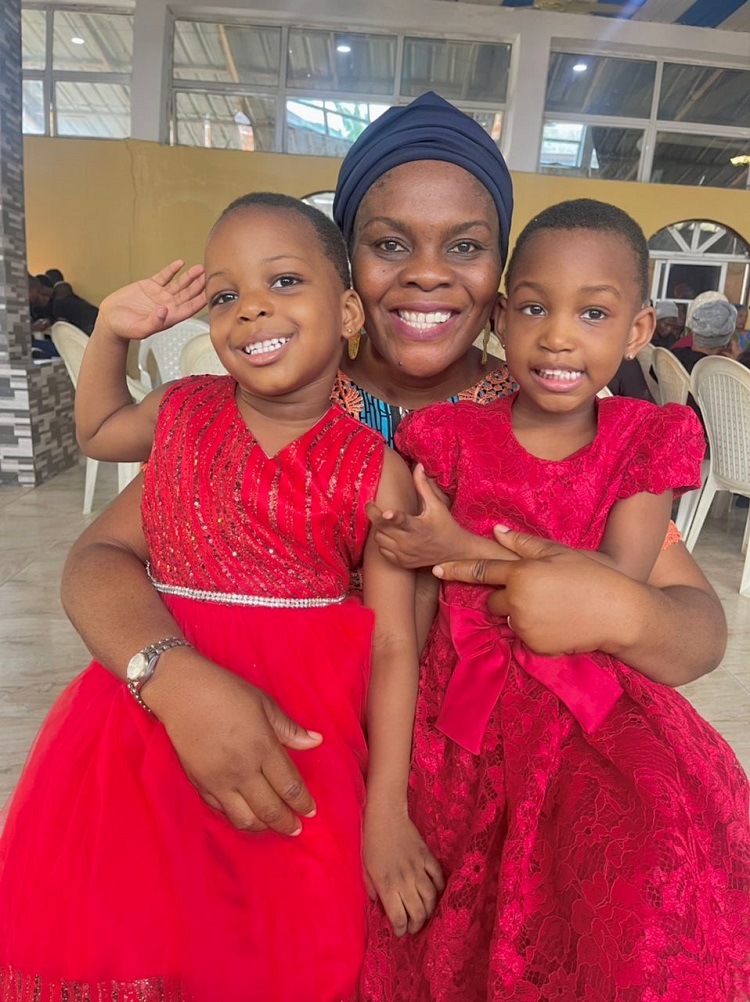 My name is Ebere, a pharmacist. I have been a member of Miracle Assembly Bible Church for over 10 Years. I am a testimony in this church. When we started newly my husband had an encounter. Before the encounter daddy had been giving him word of prophecy that he saw him in a terrible state like on ICU machine and he kept praying for him. One night I woke up in the middle of the night and saw that our house gate was opened. Since our entrance door was bullet-proof, I felt we are safe. He said what about the cars; let him go and lock the gate. As he climbed up to look through the security house, and all I heard was a gun shot. Immediately, I stood up from the bed. He ran back into the room and closed the door. I asked him if he heard the gun shot, he said yes, that the person actually fired at him and he bent down and ran back into the house. After some minutes we heard the voice saying where is he? My husband stood up, looked through the window and saw it was an OPC guy. The OPC guy said he saw the thief; that our gate had been opened and he had been monitoring to see who would either go in or come out from the compound. He said he was not sure anyone entered the compound. This could have resulted to what Daddy said he saw my husband in ICU if the gun shot had hit him, because it was a local gun that the bullets would have shattered his body had he not bent from the gun shot.  When this happened, I said truly, this is the man to follow. Also, there were negative words against my husband that he would not have a replacement in the family. We had been looking for a child five years before we started coming to this church. In 2019 God broke that yoke and gave us a set of twins. We also had progress in my husband's business as well in my career. I have risen from the level of a principal pharmacist to an assistant director, all to the glory of God. I'm blessed being a member of this household. Our daddy, Bishop Theophilous Ugochukwu is a true man of God; a simple, honest and God-loving man of God.
I was at the verge of returning to the village when my life bounced back at MABC- Bro. Raphel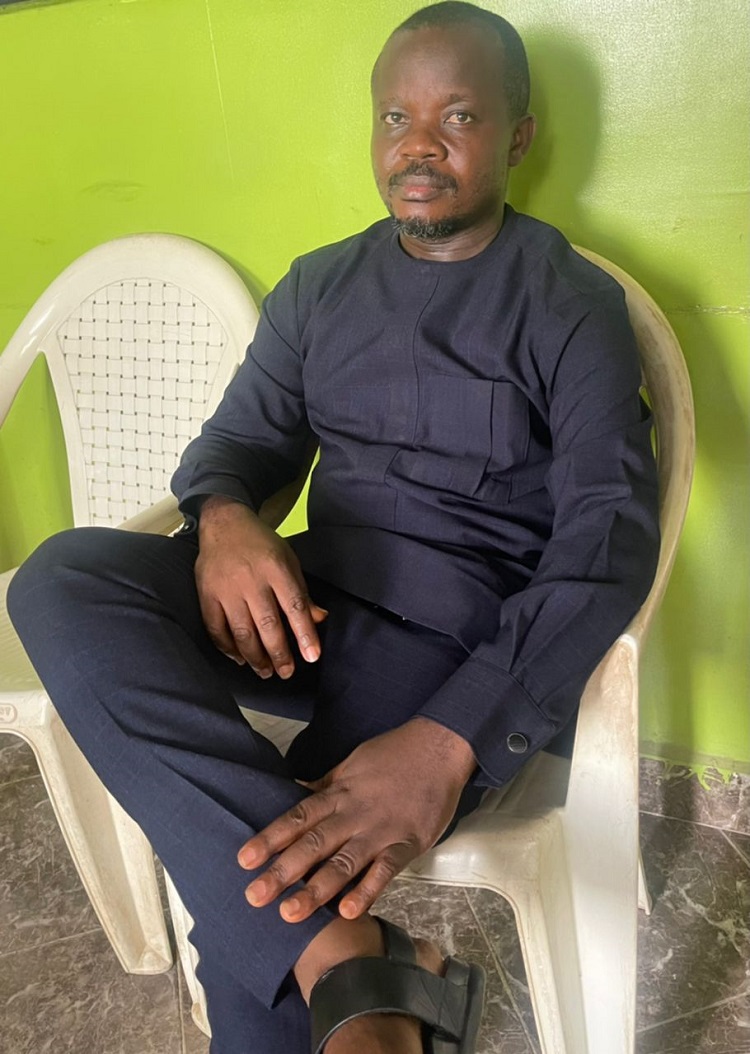 My name is Raphael. I joined Miracle Assembly Bible Church about 10 years ago. Before I joined the church I was having serious problems. All that I was doing collapsed. I was planning to return to the village when my cousin told me my problem was not ordinary; that he would take me to somewhere for solution. I asked him where? He said to one pastor at Oshodi.  When we came to the church I told the man of God all that I was going through and my decision to return to the village.  He counseled and encouraged me not to return to the village. He assured me that whoever he lays his hand on never remains the same.  He said if he lays his hand upon me I would not remain the same.  With this assurance I became confident and believed him.  Since  that day he prayed for me my life has indeed never remained the same. God started working new things in my life. Daddy is a genuine prophet of God who cares and loves people, especially the needy. Till now he remains my pastor, prophet, bishop and spiritual father.
My testimonies at MABC are bumper to bumper – Sister Okunba; a graduate Sobo seller, now Realtor-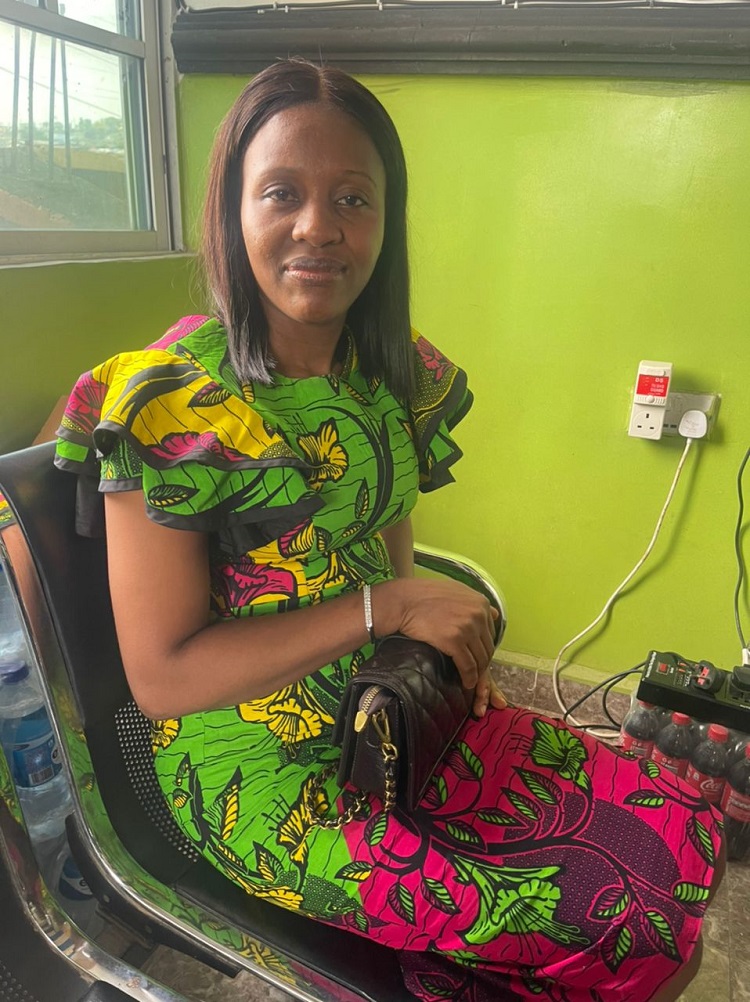 My name is Okunba Chizober. I joined Miracle Assembly Bible Church in 2015. Then, I was having lots of disappointments getting a job after graduation. I was living in a face me I slap you apartment and selling Sobo for a living despite that I'm a Polytechnic graduate of Agricultural management. After graduation getting a job was so difficult that I decided to start selling Sobo. After awhile I overheard my neighbour sharing her testimony of how her kidney stone disappeared after a man of God laid hand on her and exchanged her clothes for her to wear. I got interested and told her I want to see that man of God. She told me I can only see him on Tuesday. Since Tuesday of that week had passed, I asked her if there was another programme in the church that week that I could attend, and she said Friday vigil. On the day for the vigil I went to her that we should start going for the vigil, she said she wanted to sleep.  I pleaded with that for my sake, let's go to the vigil together today, and she accepted. So, I attended the vigil with my only child then on my back. Immediately I entered the church, I sat by the church entrance, looked at the church altar and my spirit told me this was the right place. I told God I needed a word of confirmation. When bishop was rounding up the vigil with some prophecies, he said that lady at the entrance backing a baby come forward quickly. Run forward as fast as your legs can carry you. I quickly removed the wrapper with which I backed my baby and ran forward. He then said today I cancel every disappointment in your life. May the Lord bless you and grant you favour. And I responded, amen. When I returned home  I told my husband I have found a church, that on Sunday we have to try the place. That was how my family joined this church. Shortly after we joined the church I went for a job interview. Within four days they called me for the job appointment, and was asked if I could start the job the next day. That was how I got the job after several disappointments seeking for a job. But it isn't an easy job. I'm a sale personnel. we have a target between N20m-N30m to sell in one month. God's grace in this church grants me favour to meet my target.  That grace has transformed my life and family. When I lost my mum there was nothing to comfort me. Bishop prayed for me; he said, my daughter, don't worry, and he used his mantle to wipe my face, and said receive favour and miracle. And miracle came; within three months we built a house and the burial was done perfectly. Bishop is a loving daddy. He is a man of God indeed. He is a man of God who doesn't look at what you have, but sees what is in you and accommodating. When we came to this church, we had nothing, but he accommodated us. When I needed someone to encourage me he was there to encourage me. He told me it's a matter of time, just believe in God. He is a genuine prophet. He is not a prophet that will tell you I want to do a prayer for you, give me N100K. Even if say daddy, I want to sow a seed to back up a special prayer, he will not answer you till the spirit leads him, and he will tell you to go and drop it on the altar.  Whatever he asks you to do, and you do it genuinely the answer comes forth.  All his prayers have been bumper to bumper testimonies. Once he opens his mouth to pronounce, it is done. If he tells you death is canceled, death is cancelled. If he tells you accident is canceled, you may see it, but it is already canceled. Recently, we concluded a prayer programme and he declared there shall be no death in the house. After the prayer, I said daddy, we need to back it up with a seed. And he said whatever the Lord leads you, back it up.  My husband came to pick me in the office, he turned in a place and was waiting for his driver to come and collect diesel from the car,  and a truck driver was turning without watching his sides mirror and we packed right behind the truck. So, you could imagine without the prophecy what could have happened, and people would say but they left the church the other day, and today, look at them. So, whatever the bishop tells you, comes to reality. I pray that God should strengthen him, and bless him more and more. And may he finish well in Jesus name, amen.
I cried to God for just one male child, He gave us a set of twin boys – Bro. Paul
My name is Paul. I joined this church three years ago from Port Harcourt. For years I lived in Port-Harcourt, got married and lived a normal life there until suddenly things started going bad for me. I started experiencing backwardness. I visited my brother in Lagos and he brought me to the man of God. The man of God counseled me and prayed for me. After the counsel and prayer I began seeing some changes in my life and decided to relocate from Port Harcourt to Lagos. During a particular vigil the bishop declared to me that in the next three months people that know me would not recognize me again and I grabbed the prophecy. And barely three months after, my business started booming again. Also, God blessed us with three girls. And in Igbo land if a married man does not have a male child yet, he is not yet a man. So, I prayed to God to give me at least one male child, and I sowed a seed to back the prayer. When my wife eventually joined me in Lagos, we joined hands together in prayers of agreement. And by the time she conceived again she delivered a set of twin boys, instead one male child that I asked from God. It was a miracle. God used the man of God to break the yoke. Bishop is a prophet filled with the spirit of God. He is God's vessel of help to the helpless and the needy.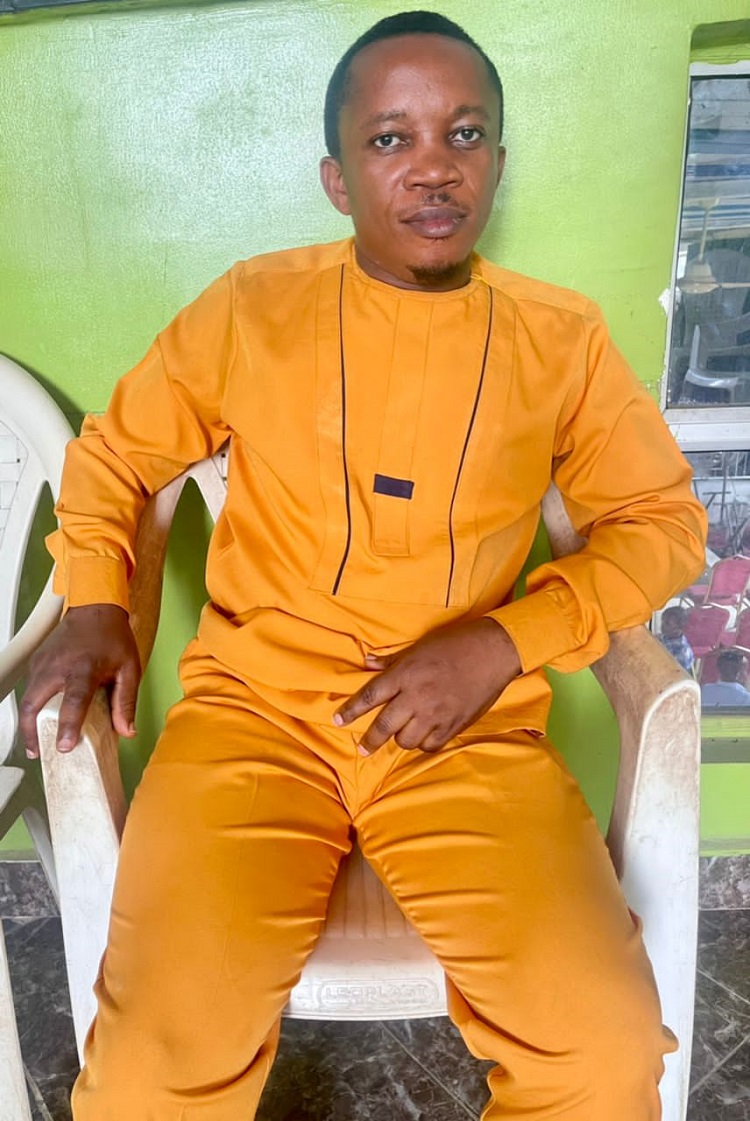 Miracle Assembly Bible Church (City of Joy) is located at 80, Ajose Street, Mende, Maryland Lagos. For prayer, counseling and worship call: 08033461482,  07033793191