Innocent Egbunike is a former Nigeria's sprinter and Olympic Games bronze medalist. He studied at Azusa Pacific University, where he still holds the school record at 400 metre and the automatically timed NAIA meet record at 200 metres.
Egbunike represented Nigeria at the 1984 Olympic Games in Los Angeles, USA in 400 metres and 4×400 metres relay races where he won a bronze medal apart from other laurels he won in Nigeria, Africa and world athletics championships in the 1980s. He also represented Nigeria the second time at the Seoul Olympic Games in 1988.
Although raised in an educational-inclined and Christian religion pious family from Onitsha, Anambra state, Nigeria, Innocent Egbunike, now resident in the U.S, shares in this interview with Christian Benefits' Wole Olarinde, how he dedicated his life to Jesus Christ shortly after the 1984 Olympic Games in the US. He also recalls his time and experiences as Nigeria's decorated sprinter, rues the recent passing of fellow Olympian to the 1984 Olympics. a retired boxing champion and national coach, Jerry Okorodudu and lots more. Excerpts.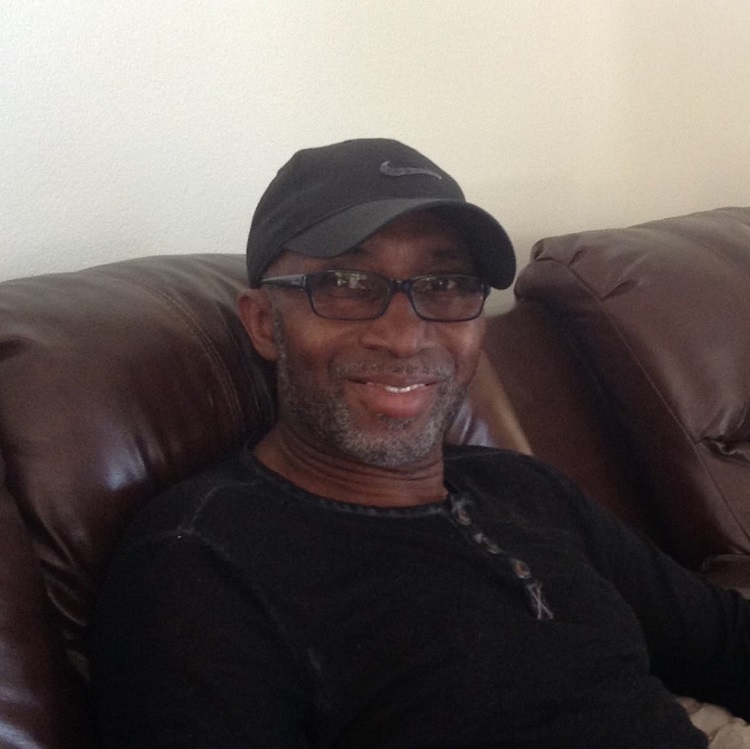 It's been a while now that most Nigerians heard about you. Where is Nigerian Olympian, champion and sprint legend, Innocent Egbunike now?
I am in the United States of America (USA) celebrating the glory of the Most-High God in my life and the lives of my family, loved ones and friends.
What have you been doing since your retirement as an Olympics Games bronze medalist, Nigerian and African champion in track and field?
I have been spending time with my loved ones as well as working a gig as a college Associate Professor and a coach.
Please, share with us how your journey into the world of sports began, particularly as a world class sprinter and champion
I grew up in a very educational-inclined family. My mom was a teacher while my dad was a high-ranked police officer. Their thing was education. They preached education to us, and paid for us to attend extra murals, because of that, sports were not encouraged in my folks' household. As a scholar at St. Michael primary school in Enugu, I played soccer. I was a goalie. I also tried long jumping. I sneaked out of my parents' house here and then to play soccer for my school and was disciplined basically got spanked a lot.  After primary school, my parents decided to send me to Nike Grammar School Enugu, Nigeria. That was where I was really introduced to sports. Our principal Mr. C.O.C Chiedozie was a sports fanatic. He loved sports and made sure every student at the school participated in some sporting activity. I will say that was where the good Lord gave me the opportunity to use my God-given talent and that's to the credits of Mr. Chiedozie, our games masters and my fellow students. I started with soccer and was very good at it, but since I did not have much fun because it was a team sport and I had to rely on my teammates, I decided to track. Basically, my teammates made fun of me for out-running the ball. I became a goalie and was blessed to make it at the state level as a player and a goalie, but because of an incident with the team, and the teacher/game master advised me to get involved in athletics, I decided to do track athletics (track and field). I truly thank God for my principal Mr. Chiedozie. I made the Nigerian Olympics team as a senior in high school, and the rest became history. Glory be to God!
Also, share with us some of your fond memories as a Nigerian sprinter, including the championships and laurels you won for yourself and for Nigeria
Some of the fond memories were having the opportunity to represent Nigeria with my God-given talent, first winning the 100m at the USSR Spartakiad in 1983, winning the World University Games in the 200m in 1983 and the 400m in 1985. I learned from finishing last place in the 1984 Olympic Games and coming back and anchored the 4 x 400 meter relay to a bronze medal at the same 1984 Olympic Games, winning the African Games 400m with an African record, and winning the 4 x 400m and the then Kenyan president on his closing remark at the stadium, declared that I should be called Innocent of Africa. Setting the Commonwealth and African record at the 1987 Zurich meet, winning a silver medal in the 87 World Championships, and finishing 5th at the 88 Seoul Olympic Games.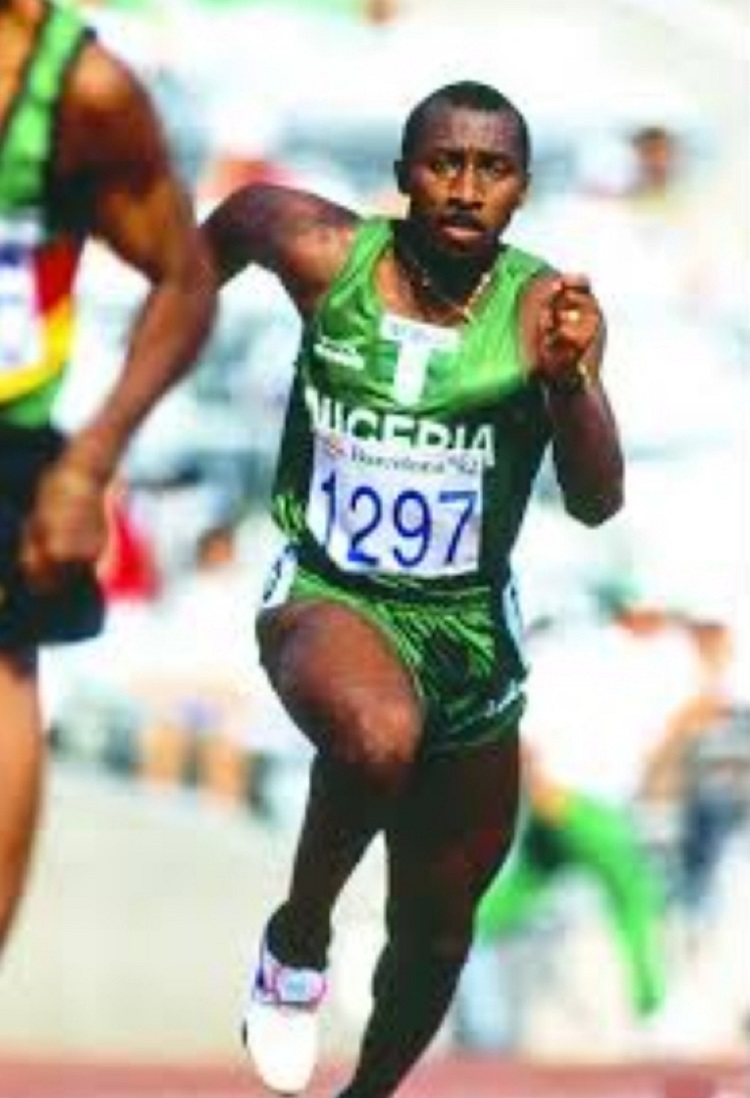 Who are some of your contemporaries both in Nigeria and world athletics?
I was blessed to train and compete with some of the greats of Nigeria's track and field and some of the world's best. I was coached at the national camp by Mr. Lee Evans, the then World Record Holder, along with Mr. John Carlos and Coach Ron Davis. Tommy Smith was my mentor when I was coaching at Mt. SAC. Coach Terry Franson was my coach at Azusa Pacific University. I trained and competed with such greats as Chidi Imoh, (he literally ran me out of 100m,) Sunday Uti; I was teammates with Yussuf Ali, Henry Amike, Alhaji Ahmed Adio, Mr. J.J. Kio, and the list goes on.  I trained and competed with Amadu Diaba, Derick Redmond, Gabrial Tiacoh and the list goes on. My school was a training hub for some of the greats of my time. I went to school with Christian Okoye, and Dave Johnson, 1992 Olympics bronze medalist in Decathlon. Good friends with lots of the athletes of our time.
How much are you fulfilled or disappointed competing for Nigeria? Any regret?
I thank God for the opportunity to compete for Nigeria. I cannot live in regrets. It is like driving and steering in your rear view mirror. The only thing that baffled me was not having accommodation when I arrived at the African Games in Kenya, considering that the Federation made all my flight arrangements but then dropped the bomb on me by not having a room for me when I got there. At the end of the day, I slept on the floor in Patrick Nwankwo and I.k. Mbaduga's room throughout the duration of the games.
What is your view of athleticism in Nigeria today compared to your days, and the horrible state of health of some of your contemporaries like your fellow Olympian to the USA 84 Olympics, Jerry Okorodudu, who recently passed on from debilitating health issues?
Nigeria has a sea of talents. If you sit back and think about it, most black athletes around the world are Nigerian descents, but yet we are not dominating sports in the world in figures. I am blessed to see better representation with today's greats like Tobi Amusan, Ese Brume, Rosemary Chukwuma, Favour Ofili, Godson Oghenebrume, Flavor Ashe and Emmanuel Bamidele, just to mention a few. It saddened me to hear about Jerry's passing. May his soul rest in peace; praying for his family as well. We as a nation should take care of our past greats and heroes, celebrate them, and set up some kind of funding for their retirement and health insurance. Most of these athletes gave their all to our great nation.
Perhaps, a lot of people are unaware the legend, Innocent Egbunike is now a staunch believer of Jesus Christ. Please, tell us about your salvation encounter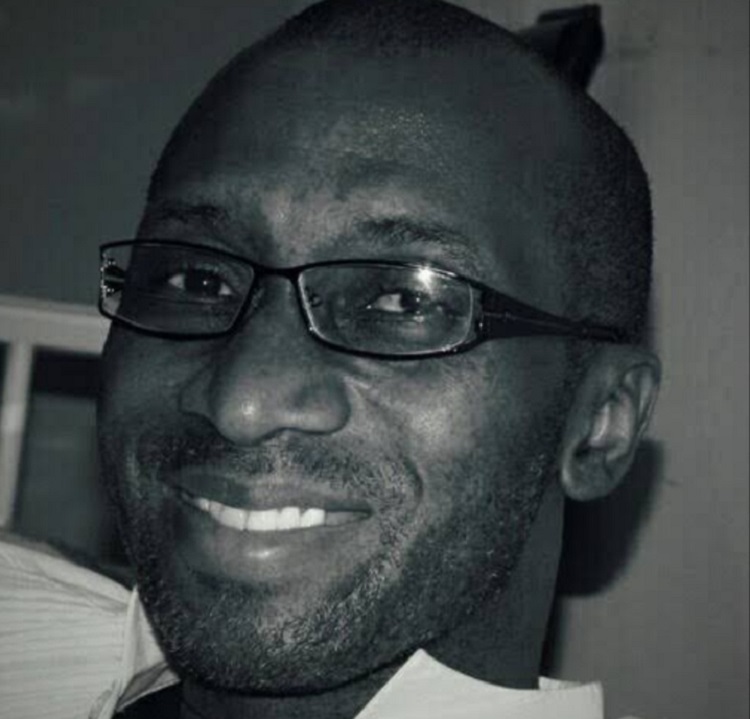 After I sneaked out of my parent's home to be a part of the Nigerian Olympics team in 1984 I came back, and my mom had spoken to my grand mom who told her to pray with me and allow me to use my talent for the glory of God considering my grandma's named me God's living example. My mom prayed with me, and I dedicated my life to Jesus. I rededicated my life to Jesus in 1984 here in the USA.
How long now have you been walking with Christ, and how will you explain your kind of lifestyle before you accepted Christ and became a believer?
My lifestyle before my relationship with Jesus Christ wasn't that crazy since I was raised with morals and an understanding of Jesus Christ our Lord and Savior my Jehovah Nissi. Though I did go to home parties growing up at GRA Enugu, it wasn't anything crazy. When I was applying for colleges in the US, my parents insisted that I go to a Christian school here in the US and I came to APU, which kept me grounded because my coach held me accountable.
Describe to us your joy of salvation when you gave your life to Jesus Christ.
I was blessed and filled with glorious joy when I rededicated my life in 1984 after the 1984 Olympics, and the Lord used my experience after the 400-meter finals to make me the Christian I am today. I thank Him every day for His grace and love for me, my family, my loved ones and my friends.
Tell us more about your Christian life, activities and services since you became a believer, including where you worship.
I spend a lot of time in prayer. I worship at a local church here in the US.  At times, I preach and lead Bible hours (Bible study). I take the Lord with me wherever I go.
Share with us the vision behind your regular evangelistic and motivational posts on the social media. Is Innocent Egbunike preparing to pastor a church someday?
I am a true believer that we should minister wherever God places me to be. My goal in life is to serve the Lord no matter wherever I am. As Christ's followers, we ought to be like Jesus and do what Jesus did.
What are the factors sustaining your growth in the faith since you became a believer in 1984?
My faith in God, seeing God answers my prayers and sustains me and my loved ones. God is real, and without HIM, we are nothing. That is why my purpose is to love my fellow human beings, to serve God, and serve my fellow human beings.
Who are those you look up to as mentors or role model in the Christian faith?
I look up to Jesus and do my best to anchor my life in HIM every day. He is my Jehovah Shammah.
 Lastly, can we look at your lovely family, talking about your beautiful wife and adorable children?
I am blessed with a wonderful family. We all love to give our best to Jehovah Jireh. I have been asked this question often: do your children run track? And the answer is no. The most important thing for us is their relationship with Jesus Christ and their education. With my Jehovah Rohi, I am blessed because HE supplies all my needs!
Thank you for your audience
Thank you. I appreciate you and pray the good Lord shall continue to enlarge your territory as He did for Jabez in Jesus name, Amen!