As Apostle Kemi Togun embarks on a new work for the Lord as Shepherd of Pillar of Truth Christian Ministries (C&S), Christian Benefits recalls the testimony of the amiable chartered accountant and recipient of the 2007 BAME Awards (for excellent followership) on her movement from the Redeemed Christian Church of God (RCCG) to Ogo Sioni (Aladura) Ministry International, where she faithfully served for over 18 years before starting her own ministry barely few months ago.
The pretty former interpreter for Apostle Dr. Olorunfemi Ejide, the General Overseer of Ogo Sioni (Aladura) Ministry International explains how she found a new expression of the Christian faith among the Aladura after joining the white garment church from the Redeemed.
 THIS IS MY TESTIMONY – APOSTLE KEMI TOGUN
I thank God Almighty because in the course of my journey with Him, I realized that if you are not in the right place where God has destined you to be; your coming into the world is in vain. I had spent eight years at the Redeemed Christian Church of God (RCCG), but the Bible says there is a way that seemeth right to a man but the end thereof is destruction.
 I am born again and spirit-filled. As much as possible, I try to walk in the direction of God for my life. I attended the workers' training at the Redeemed. However, I realized that as soon as we graduated, the spirit of God left me. I began to pray and fast; and said to the Lord, I want to serve you; I don't want to backslide. Lord, what is happening to me?
 At that period, anytime I made move to go for worker's meeting, I felt very sickly and sleepy. I summed up that it was the work of the enemy. So I began to fast and pray fervently, binding and loosing. But the Bible says; "My people perish for lack of knowledge." There are some things God wrought through you and you will think it is the opposite when in actual fact it is the hand of God.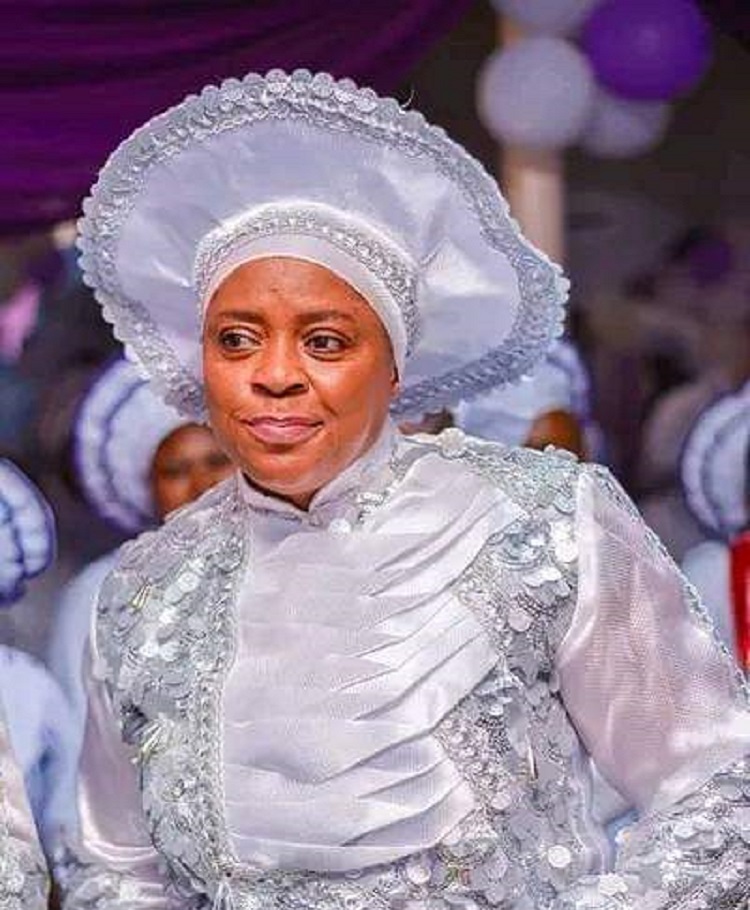 APOSTLE KEMI TOGUN: Baba Aladura Apostle Dr. Olorunfemi Ejide is still my father in the Lord
During a particular revival held at my former church, the Redeemed Christian Church of God, the invited prophet walked up to me and said, "there is a way the, Lord is taking you through next year; and thus says the Lord, I am planning to perfect some crooked ways in your life." I'm someone that when I hear "thus saith the Lord" I don't joke with it.
 The Bible says you must work out your faith with fear and trembling. So, I proceeded to Mountain of Fire and Miracle Ministries (MFM) for deliverance. During the exercise, I received some revelations about my life and I continued in prayer for the next three days; locked myself in the room and prayed to God to show me His directions for my life.
 At a point, there was an inner witness inside of me. The thing just said to me "go and have your bath" inside the rain that was falling then. One thing I know is that God sometimes uses some seemingly stupid things you cannot put together.
 So, I entered the rainfall, around 11: 30 pm that same day, the Lord woke me up and I began praying, binding and loosing and doing all sorts of spiritual exercises until about 12: 30 am when the Holy Spirit instructed me to go and take some water. After taking some water, I switched on the TV set and I saw a man ministering on the TV. I sat glued to the TV set listening to his ministration even though he is a Cherubim and Seraphim pastor. Inside me, he was not the kind of a person I would ever want to minister to me because then, anytime I passed by any Cherubim and Seraphim Church, I would be pleading the blood of Jesus, the blood of Jesus.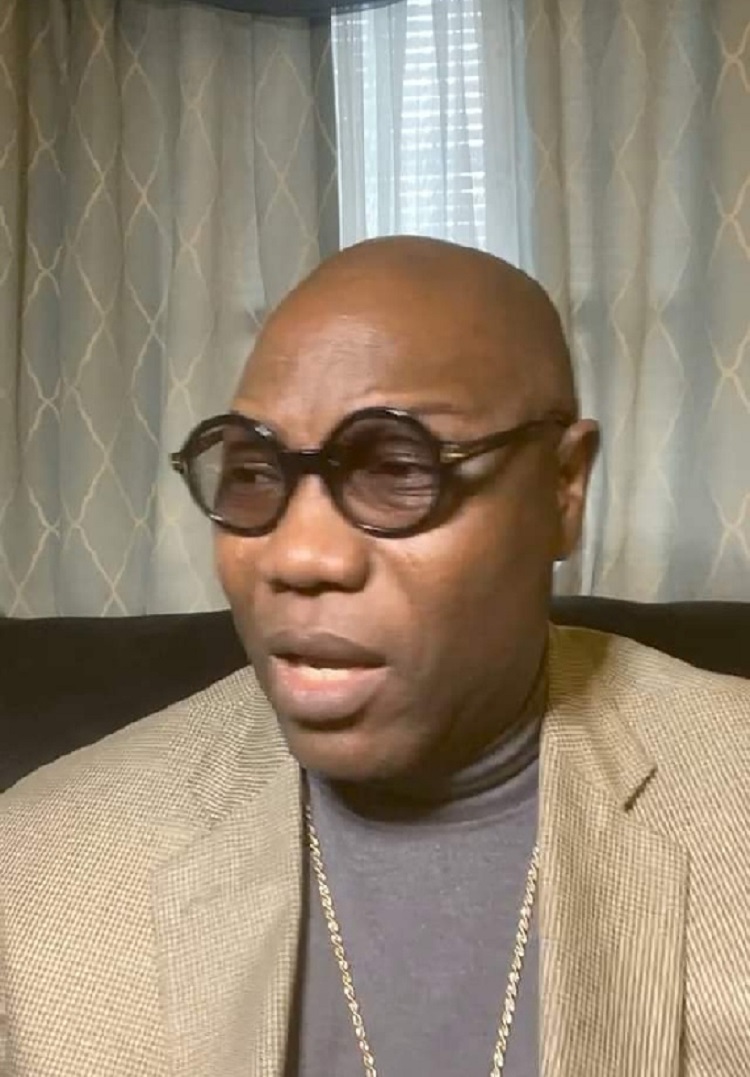 Apostle Dr. Olorunfemi Ejide, General Overseer, Ogo Sioni (Aladura) Ministry International
 But something said to me "sit down and watch him." So, I watched him giving vision to people. I said God, this man! I am standing on a solid rock; all other ground is sinking sand. But this spirit still grabbed me and said "hear what this man is saying."
 The next day, the Holy Spirit just gave the address of his church and directed me to go and see him. I parked my car very far off his church and trekked down to the church because I couldn't imagine anyone seeing me entering a C&S Church. But immediately I met him, he said to me "why do you have to park your car away from the presence of God?
 The Holy Spirit will explain everything inside of you. He then added, "Welcome! God said I should tell you welcome. Go and fast and pray and ask God to tell you why He said I should tell you welcome. When I got home, I began to pray, even though there had been a prophecy that I would meet a certain man that very year, and thereafter all that I had been unable to achieve in eight years, I would achieve them. But I never though it will be a man of God.
aPa. OLUFEemi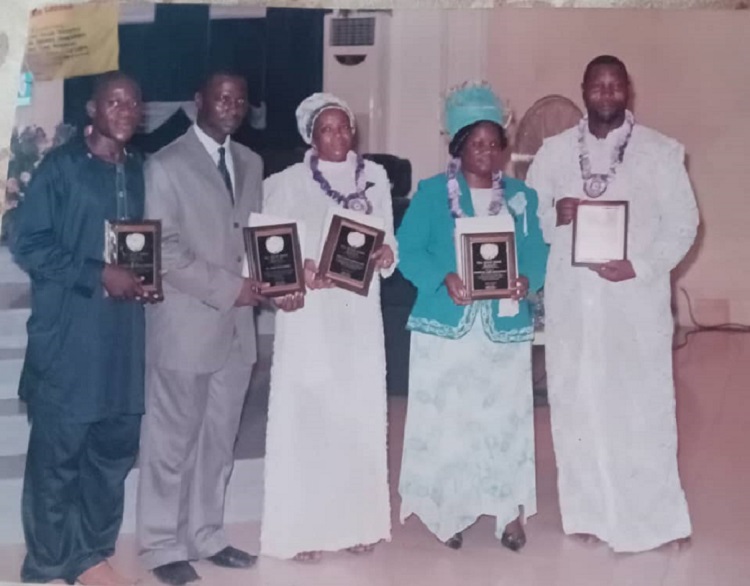 Apostle Togun (Third from right) with some of the recipients of the 2007 Benefits Awards for Missionary Excellence (BAME AWARDS) ): L-R Wole Olarinde (BAME Executive Director), Mr. Lekan Otufodurin, Apostle Kemi Togun, Prophetess Mary Ajisafe and Apostle Dr. Olorunfemi Ejide.
 The next day, I was asked to come again and I was told to have 7-days prayer with other people in the church. Within me, I was really searching my heart saying "Lord, I hope I'm in the right place. That very day, a Wednesday, I made up my mind to stop attending the Redeemed Christian Church of God because I was convinced  within me that the Lord has shown me His direction for my life.
 It was a tough decision for me to take because I was deeply involved at the Ebenezer Parish of the Redeemed Christian Church of God at Abule Egba where virtually everyone in the parish knew me. Some of my cousins are pastors in the Redeemed. But the Lord told me that "I have brought you here to effect some possible changes in the church."  And I said, "Lord, if that is the case, I will stay." That was how I became a member of Ogo Sioni Aladura Ministry International. EDITOR'S NOTE: This story was first published in Christian Benefits magazine in 2007. Coming out soon Christian Benefits fresh interview with Apostle Kemi Togun on the vision. mission and mandate of Pillar of Truth Christian Ministries (C&S)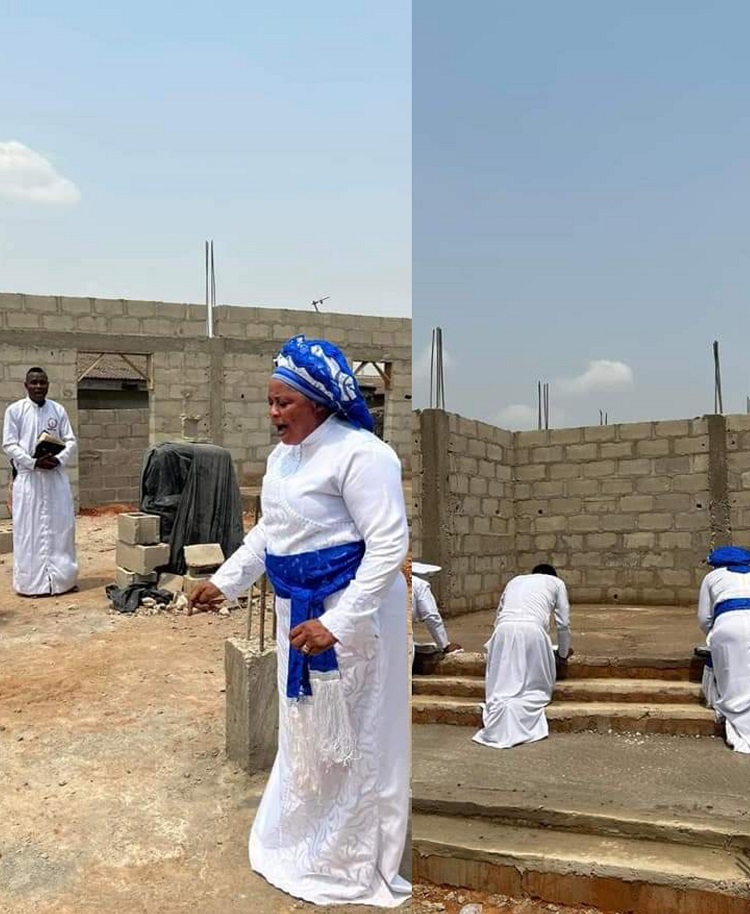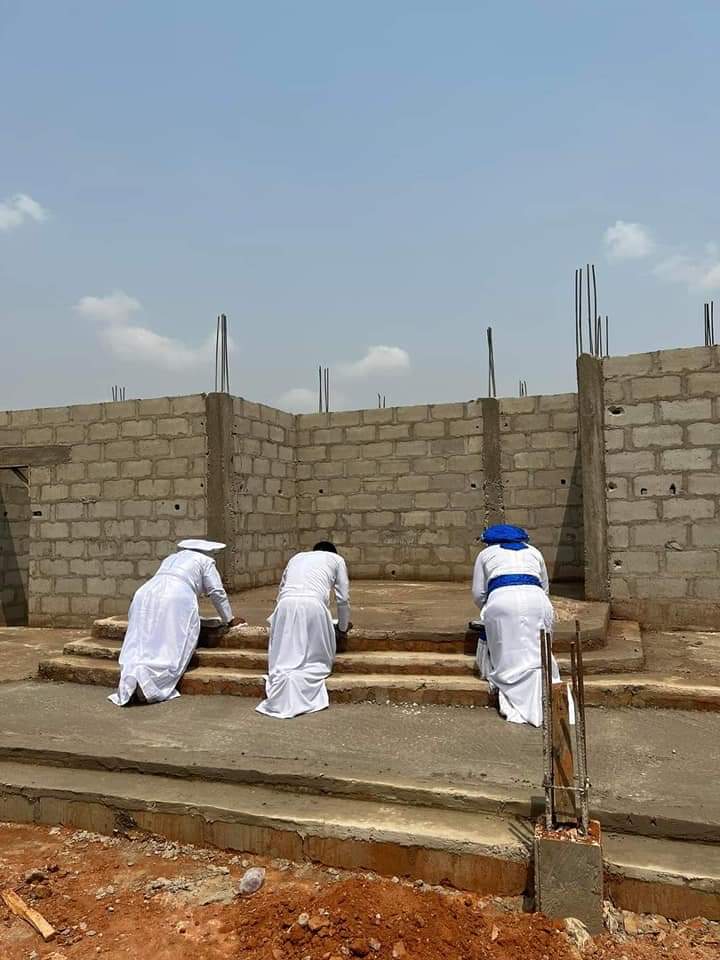 Apostle Kemi Togun and others at the ongoing construction of Shekinah Glory Cathedral of Pillar of Truth Christian Ministries (C&S).