Pastor & Pastor Mrs. Favour Lajuwomi's joy knew no bounds at the recent high praise and worship founder's day celebration of Christ Disciples International Prophetic Church (CDIPC), Idimu, Lagos on Wednesday, July 12, 2023 at the church auditorium, marking the 14th anniversary of the fast-growing prophetic, healing, deliverance and prayer ministry commissioned by the Lord on July 12, 2009 to train and disciple people in the word of God to become followers of Jesus Christ.
It was indeed celebration galore as the radiant and mercurial CDIPC choir led the entice congregation, including some notable servants of God among other guests, in high praises, worship and song renditions that literally pulled down the high roof of the church in gratitude to God for the 14-year-journey of Christ Disciples International Prophetic Church (CDIPC), Idimu, Lagos.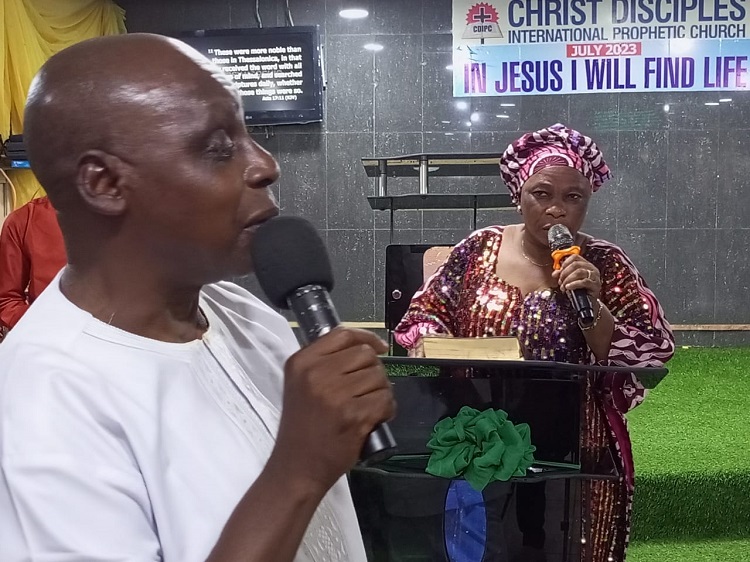 Pastor Favour Lajuwomi, Founder/General Overseer, Christ Disciples International Prophetic Church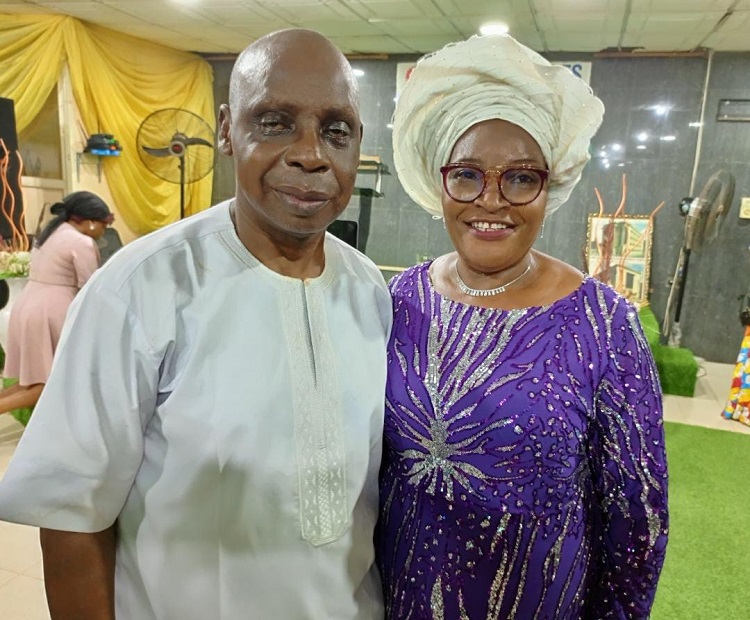 Pastor & Pastor (Mrs.) Favour Lajuwomi, hosts, Christ Disciples International Prophetic Church
In his short exhortation, the founder/general overseer of the church, Pastor Favour Lajuwomi, recalled with profound joy and thanksgiving how the CDPIC started 14 years ago in his parlour with most of its pioneer members often without transport fare to come to church. "But today our members now drive cars, own houses and are successful in their various careers and businesses." The founder called out before the church altar some of the church pioneer members, appreciated them for their steadfastness, faithfulness and services to the church over the years, and prayed God reward them for their contributions to the growth of the church.
"If you started a church in 2009 and still have the pioneer members with you 14 years after, you should praise your God and appreciate those members. These eight people started with us in my parlor on July 12, 2009. One of them here joined us as a Muslim and married to a very devoted Alhaji. Today, she's the prophet of their home. If these ones have not stayed in the church, some other people wouldn't have joined the church.
"Some joined us when we moved the church to a motor garage. I don't know what to say other than to thank my God and appreciate these people. I didn't attend any Bible school. I only worshipped and served in the Cherubim & Seraphim (C&S) for 20 years. I was the treasurer of my C&S parish. I was the chairman of the prayer warriors of that parish. I also served in the Cherubim & Seraph national body for six years.
The prophet then enjoined the pioneer members at the occasioned: "Today is a special day. Before you return to your seats, go before the church altar and tell God what you want. Believe it and receive it. There's nothing God cannot do. He's God of all possibilities," he assured them
The amiable church founder shared how the CDPIC was started 14 years ago by a step of faith in the manner of how the children of Israel crossed the Jordan River.  He explains: "When the children of Israel wanted to cross the Jordan River, they couldn't cross the river until they stepped into it. If you don't take a step, you can't start anything. Before we knew it we moved (the church) from my parlour to a motor garage and finally to our own landed property permanent site within four years of this commission. After this 14th anniversary we would put down the church present building structure and start works on its ultra modern structure," the elated prophetic pastor disclosed.
He continues: "Christ Disciples International Prophetic Church came forth through faith in the word of God exactly 14 years ago. 'Through faith, we understand that the worlds were framed by the word of God, so that things which are seen were not made of things which do appear.' (Hebrew 11:3). Is there anything you are trusting God for? Go to the word of God. Pick the relevant word, believe it and wait patiently, it will come pass,' the seasoned chartered accountant preacher assures.
A gospel artist Evang. Kemi, popularly called ESO EMI, crowned the CDIPC's 14th founder's day celebration titled, 'Powerful Revival to Praise" with a very scintillating and prophetic performance that the church members and invited guests at the night of revival, praise and worship will never forget in a very long time.  The zonal chairman of the Egbe/Idimu Pentecostal Fellowship of Nigeria (PFN), Apostle Jude Ihemeje led some other notable servants of God like Apostle Vote Umukoro, Dr. & Pastor Mrs. Wilson Arikpo, Pastor Gbadebo, Pastor Topword Oluchime, and Dr. Wole Olarinde among other ministers to the 14th Founder's day celebration of Christ Disciples International Prophetic Church (CDIPC), Idimu, Lagos.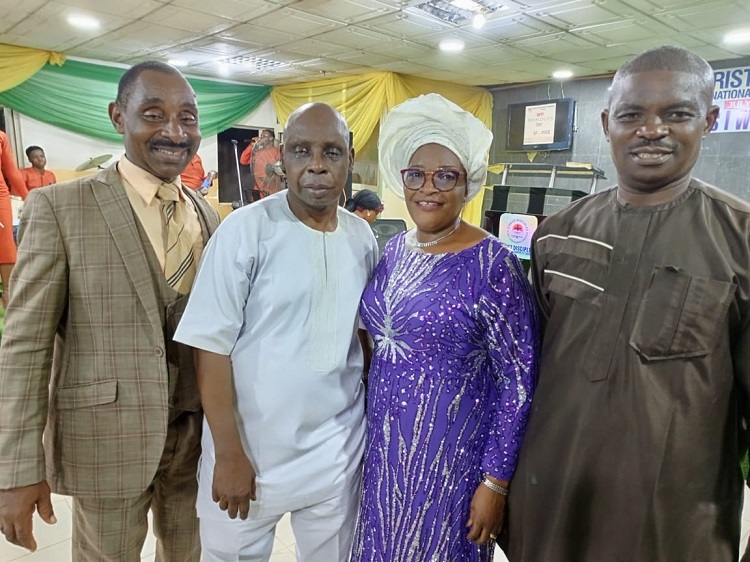 Apostle Jude Ihemeje, Pastor & Pastor Mrs. Lajuwomi and Rev. Dr. Wilson Arikpo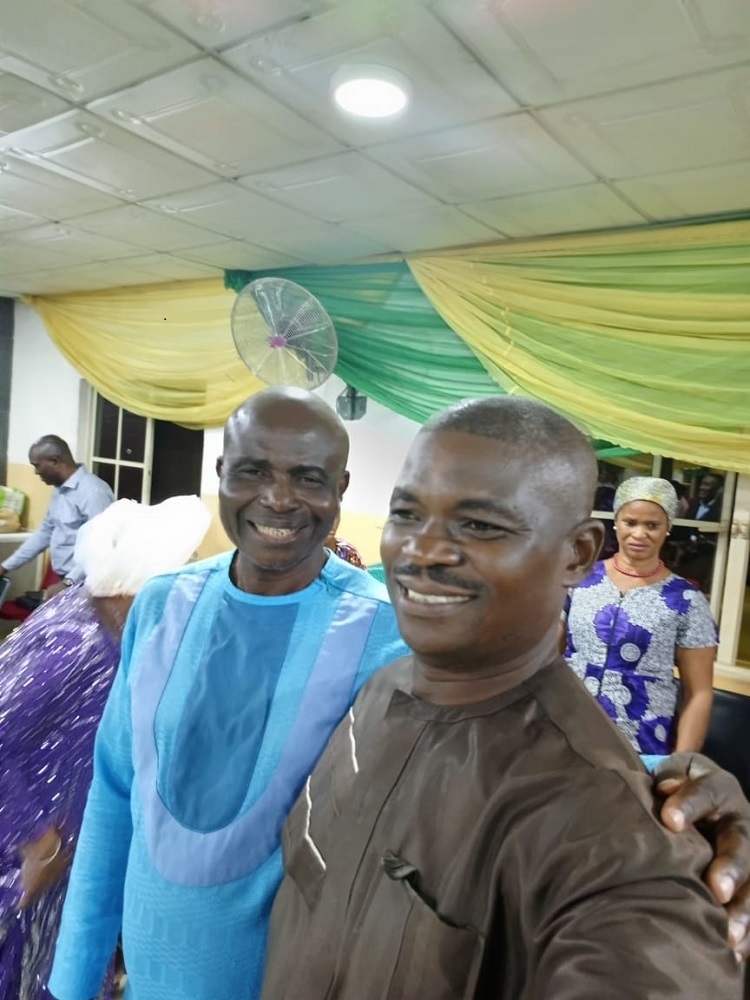 Apostle Vote Umukoro and Rev. Dr. Wilson Arikpo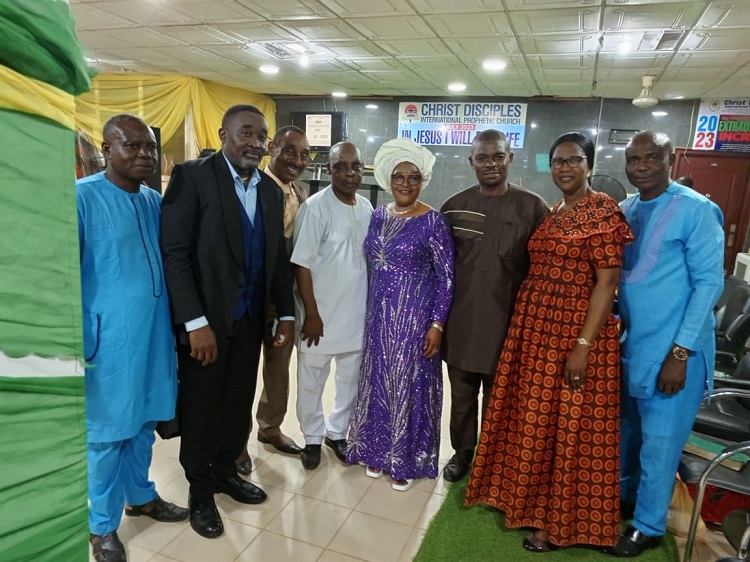 (L-R): Pastor Gbadebo, Pastor Topword Oluchime, Evang. Kemi (Guest Artist), Dr & Pastor (Mrs). Wilson Arikpo and Apostle Vote Umukoro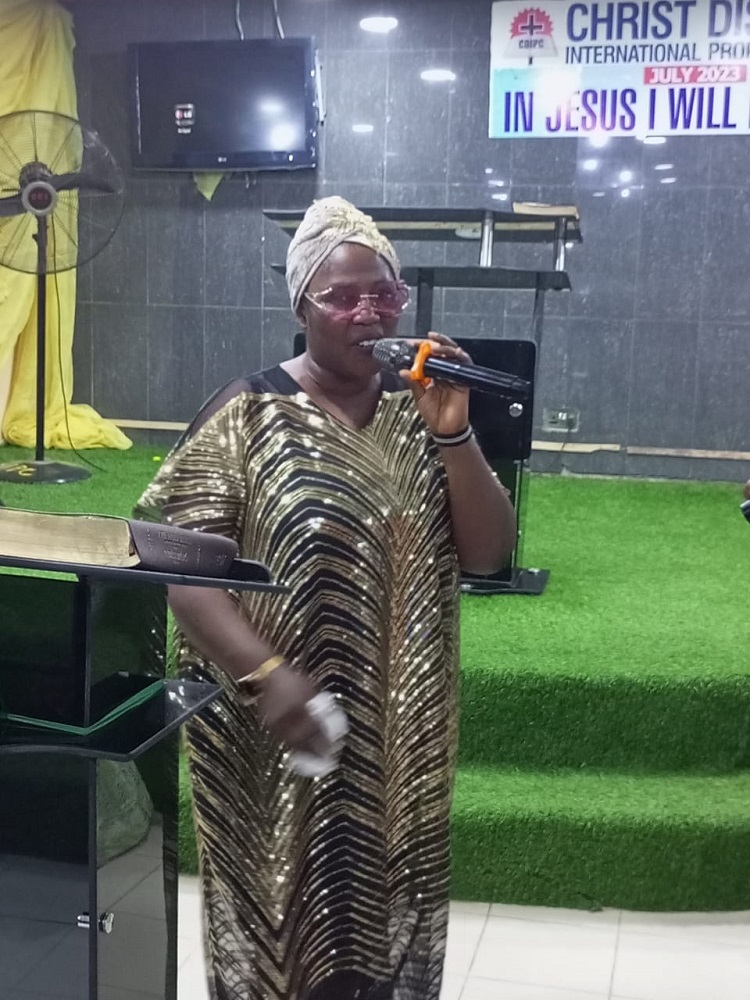 THE Guest Artist, Evangelist Kemi (ESO EMI)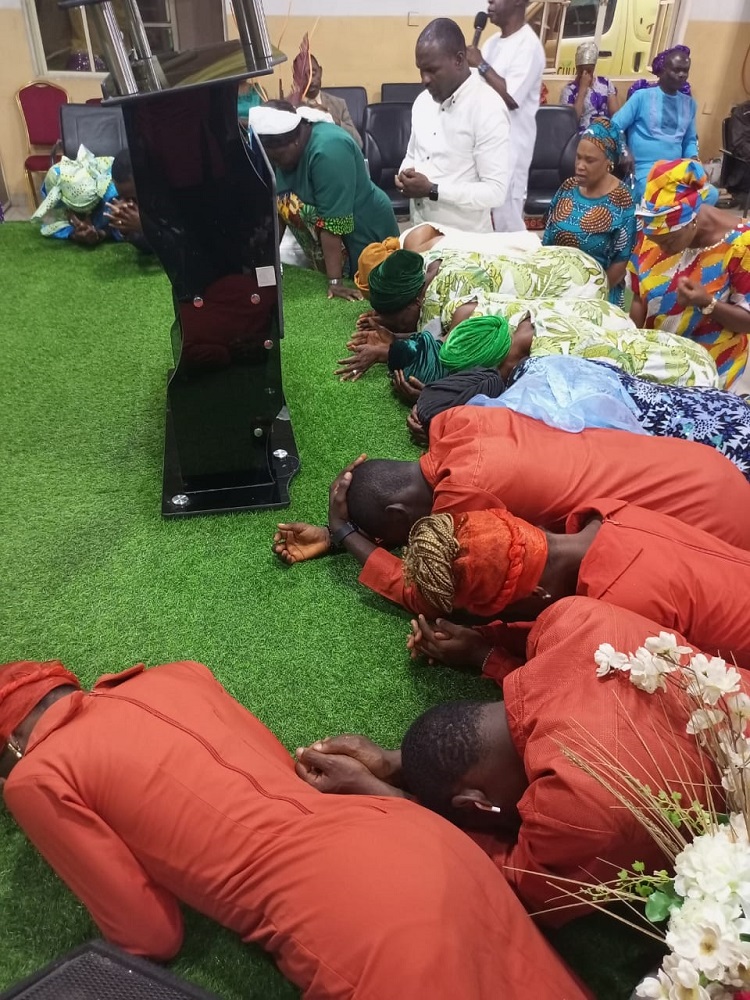 Cross session of Christ Disciples International Prophetic Church  choir at the church altar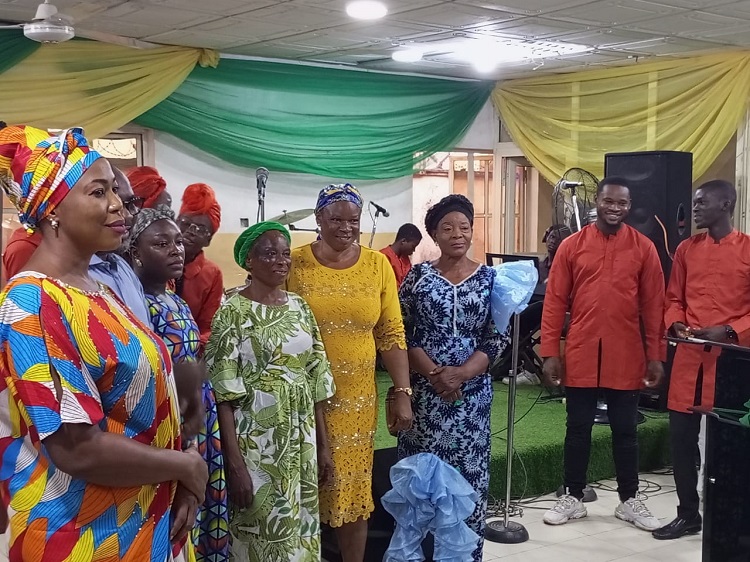 Cross session of some of the pioneer members of the church before the altar at the celebration