Pastor Favour Lajuwomi has intimidating records as a chartered accountant. Upon his retirement after a successful career in high profile firms, for instance, as former governing council member, Federal University of Agriculture, Abeokuta, general manager (Finance), Federal Airport Authority of Nigeria (FAAN), lecturer and two terms bursar, the Federal Polytechnic, Ilaro, Ogun State, principal consultant, Olly management Consultants and principal partner, Olu Lajuwomi & Co (Chartered Accountants), the England-trained chartered accountant from Ilaje, Ondo state, responded to the call of God upon his life when he started Christ Disciples International Prophetic Church, Idimu, Lagos, 14 years ago, on July 12, 2009.
In 14 years of existence this July 12, 2023 the church has become highly impactful in the lives of several people with awesome testimonies particularly at its weekly programme, "My door must open." The chartered accountant-turned preacher discloses more to Christian Benefits about the prophetic church in this interview.
Christ Disciples International Prophetic Church recently celebrated its founder's day, marking its 14th anniversary. In this interview with Christian Benefits, its founder/general overseer, Pastor Lajuwomi (J.P,MBA, FCA, FCCA, ACIS, MNIM); recaps the little beginning of the prophetic Pentecostal ministry and its strides since July 12, 2009 shortly after his exit from the Cherubim & Seraphim (C&S) church where he worshipped and served the Lord for 26 years.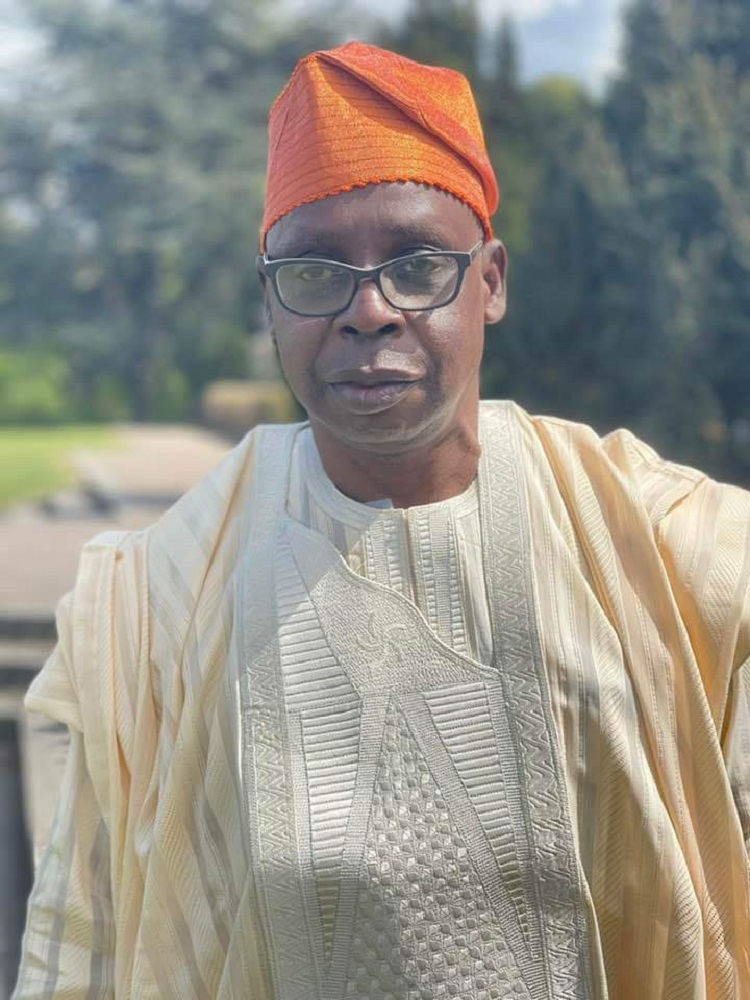 Please, can we meet you sir?
I am Favour Olu Lajuwomi. I studied at University of Luton, Beds, England, Emile Woof College of Accountancy, London and Lagos State University, Ojo, Lagos, with MBA in International Business. I am a fellow of the Institute of Chartered Accountant of Nigeria (FCA), Chartered Association of Certified Accountant, England,(FCCA), member of the Institute of Chartered Secretaries and Administrators(ACIS), England and Nigerian Institute of Management (MNIM).
How did you arrive at the name of your church, Christ Discipline International Prophetic Church?
God gave me the name in 2002 in my sleep shortly after a vigil programme in my former church, Cherubim and Seraphim (C&S Ebenezer), Unity Estate Idimu, Lagos. I kept the name in my Bible while I continued with my secular work until 2009 when the Lord put pressure on me to commence the church.
Please, give us the pictures of the beginning of the church 14 years ago
We started the church in my parlour 14 years ago. We later moved to the car pack before moving to our permanent site in 2012.  Many people that have known me for years joined us. God took charge of the church growth by sending to me great people who helped in growing the vision. My wife also supported me a great deal.
How will you describe the journey of the church this past 14 years?
It's been so wonderful. Our achievements are great and unbelievable. The church was registered with the Corporate Affairs Commission (CAC) in 2010. We bought a landed property worth about N25m for about N11m. We raised and paid for the property within 60days. What I learned within the first four years of the church I never learned in my 26years in the Cherubim & Seraphim (C&S) Church
Briefly share with us your times in the Cherubim & Seraphim (C&S Church
Iwas actually raised in the Baptist Church before I joined thee Cherubim & Seraphim (C&S) Church in 1996. When I was in the C&S I served as chairman of both the Prayers Warriors and the Evangelical group for more than 15years, and also as the auditor of the Cherubim & Seraphim Unification Church of Nigeria for two terms. I sowed into churches from different denominations because I also have the gift of giving. God has tremendously blessed me in my accountancy practice for a life of service. He used me to assist lots of people who are now assisting me.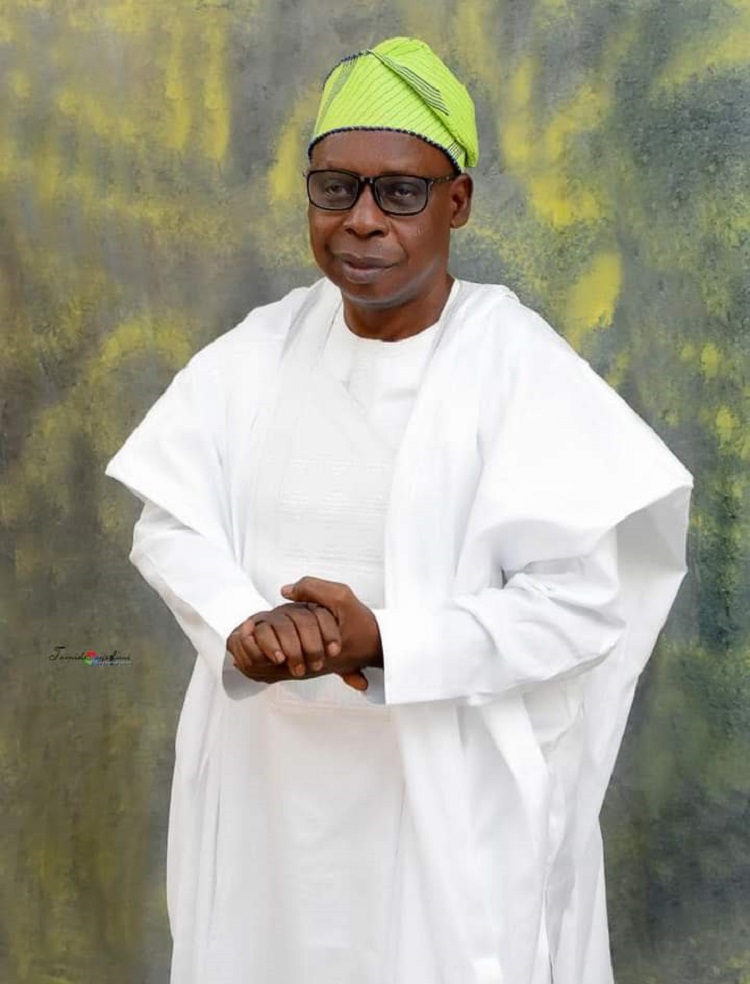 How easy was it for you to transmute from C&S church to start a Pentecostal church?
It was very easy for me because once you understand the Bible, and you have the gift of prophecy you can easily persuade people on your convictions. While I was in the C&S I gave myself and I'm still giving myself to lots of studies of the scriptures.
To what extent is your C&S background impacting on your present church?
My prophetic gift that I developed in the C&S is actually impacting upon the lives of the church members tremendously. God speaks to me on a regular basis in all areas of the peoples' lives with solution. This is one gift I cherish most in my life. I have prophetic gift and in-depth knowledge of the Bible. When I was not yet a pastor, I followed the teachings and sermons from several churches including Deeper Life, the Redeemed, C.A.C, among others.  Lots of people across different church denominations recognize the gift of prophecy in my life, and they know and acknowledge me as a prophet because most of my prophecies come to pass.
What is the specific assignment God gave you for the ministry?
I'm called by God to train and disciple people in the word of God to become followers of Jesus Christ. Without revelation, there is no solution. God specifically reveals to me peoples' problem with appropriate solutions. The Lord also endowed me with the gift of solving people's physical, financial and spiritual problems.
Tell us about the church special weekly programme: "My door must open."
The vision of the church is 'expanding the kingdom of God on earth'. When you focus on the church members alone and you do not minister to the members outside the church, there is no way you can expand the Kingdom of God on earth. Since we started the programme since June 2013 (10 years ago) it has never been the same with the church as it imparts the lives of people with awesome testimonies of open doors, breakthrough, healing, deliverance, and unexpected blessings every week. For instance, one woman with 13 months pregnancy to be flushed, I prayed and laid my hand upon her and she went into labour and delivered the baby safely in her room. God gives me specific messages to the people and shows me their individual cases with their solutions. It is a two-hour programme from 7:00am-9:00am every Thursday.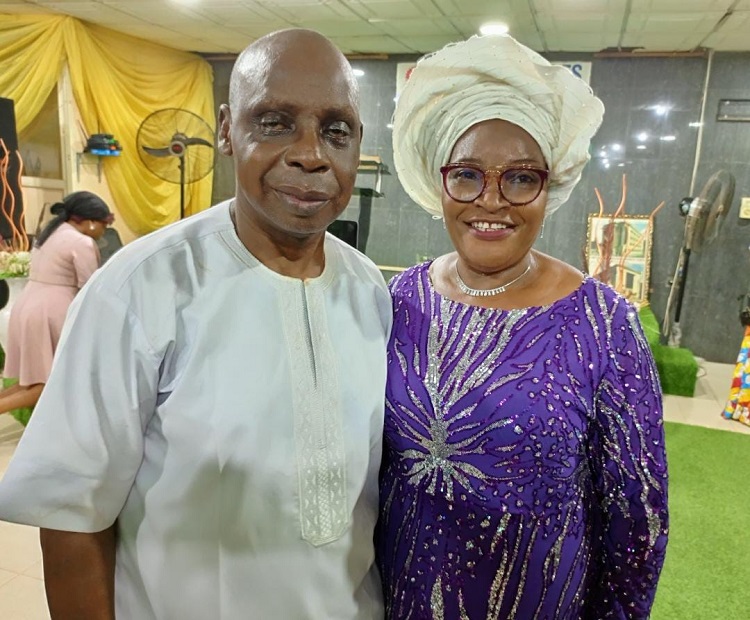 My wife, Pastor (Mrs) Biola Lajuwomi supports me a great deal in the ministry
Apart from this programme what are other programmes of the church where God wrought miracles, signs and wonders in the lives of people?
Our Sunday service starts from 8:00am-12noon. On first three days of every month we hold a fasting/prayer and revival with Praise night. On the last Friday of every month we hold a powerful vigil service. Sometimes God instructs us to organize special programmes.
Who are some of the Pentecostal pastors and churches you have identified with since you became a Pentecostal church pastor from C&S background?
Most of the pastors that have joined us since we started the church are Pentecostal pastors. Some who are officers of the Idimu chapter of the Pentecostal Fellowship of Nigeria (PFN) have been great help to me and the church like the past chairman, Pastor Idris who has been a God-sent father to us. I also thank Rev. Ayo Oduntun and Pastor David Ikhielea who have blessed us with their wealth of experiences. Pastor Vote Mukoro and Pastor Rotimi Ogunkunle have been very great in their support to us. Prophet Michael Abiodun Oganla and Apostle Akin Owolabi are old reliable friends and many other pastors I could not mention their names.
Did you have any inking at childhood that you will become a pastor in future?
I was born into a Christian family. My father was a carpenter at Opebi, Ikeja, Lagos. I attended a Catholic school and completed my secondary school at The Apostolic Church Grammar School in 1972. That was this period my fellowship with God opened the doors for me to travel to England for my ACCA.
As a chartered accountant how do you combine your practice with your responsibilities and commitment as a church pastor?
Now, that I'm retired it is easier for me to run my practice from home and concentrate more on the church. I also run Olly Management Consultants which is collaborating with an institute in Israel for the training of top Nigerian executives.
What is your vision for CDPIC in the six years when the church will clock 20 if Christ tarries?
My vision is not to have a mega church but to plant churches. This is the mandate of Jesus that we should go out into all nations and preach the gospel. Jesus never asked us to stay in one place. But for now we want to solidify the present church. I have given enough rooms for people in the church to develop themselves towards church planting. They are allowed to operate and express freely their gifts, and are all capable of holding forte when the church begins to plant other churches.
May we know your wife and the role she plays in the church?
I am the luckiest person in the world in the area of marriage. God gave me my flesh and help meet, Pastor (Mrs.) Biola Lajuwomi who I married about 43 years ago. I am the only child of my mother. God has greatly blessed us with wonderful boys and girls who are doing well in their respective endeavours. My wife is involved in the women programmes. She's a member of the church pastorate.
Are you fulfilled being a Pastor after your illustrious accountancy practice?
I'm more than fulfilled. What is the essence of your training since you will die one day? Nobody can inherit your certificates. But when you leave a church behind it continues growing as a legacy. Since we started the church it has been so impactful on people, and also on my family tremendously. I speak to the life of Pastor Oluwole Olarinde. I prophesy that this interview will be the beginning of a positive turn around for the magazine and for your life in Jesus name. The Lord will open great and effectual doors that no one will be able to shut. I also prophesy, everyone that reads this interview will have a great encounter with our Lord Jesus. He will open to you those doors you have been struggling to open, in Jesus name, amen.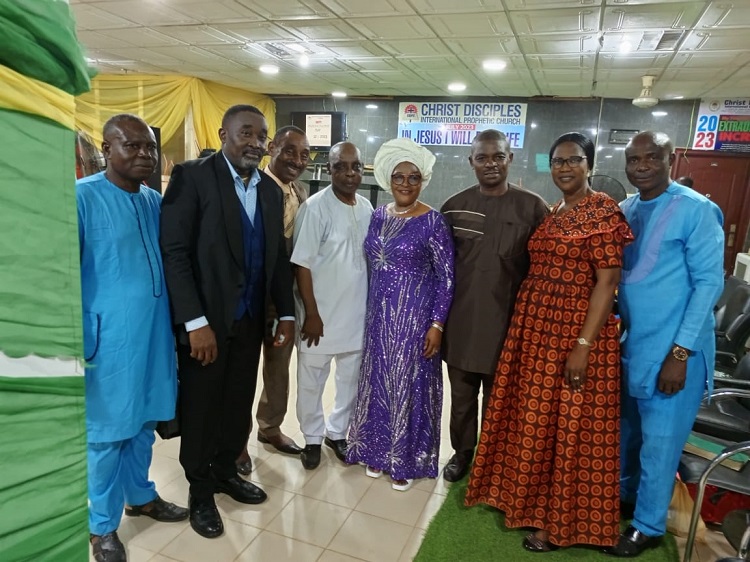 Some of the notable ministers of God at CDIPC's Founder's Day celebration: (L-R):  Pastor Gbadebo, Pastor Topword, Evang. (Guest Artist), Pastor & Pastor (Mrs.) Favour & Biola Lajuwomi, Dr. & Pastor (Mrs.) Wilson Arikpo and Apostle Vote Umukoro.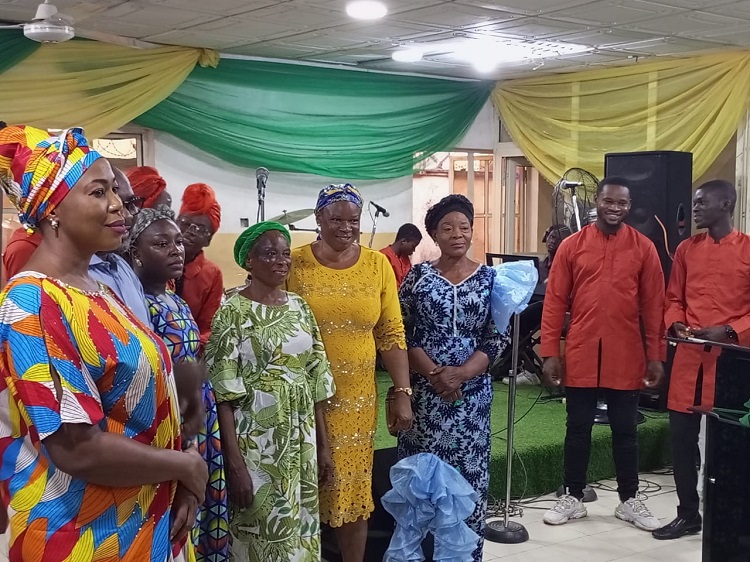 Cross session of some of the pioneer members of Christ Disciples International Prophetic Church at the church 14th Founder's Day celebration on Wednesday July 12, 2023 at the church auditorium