Apostle George Udoh reveals how his church's investment during the Central Bank of Nigeria (CBN)'s bank consolation exercise under its former governor and the present governor of Anambra state, Prof. Charles Soludo some years ago badly affected his health.
In this interview with Christian Benefits, the general overseer of Christ Redeemed Covenant Ministries, Oshodi, Lagos, sternly warns church leaders against running a one-man church affair at the risk of their lives and ministries. Excerpts below.
Please, can we meet you sir?
I am Apostle Sunday Udoh from Akwa Ibom state. I lost my father at six years old and my mother at nine years old. I was raised by an uncle.
How long have you been in the ministry now?
Before I started my own ministry I had served for 23 years in several other ministries. I've always wanted to work for the Lord but not as a pastor. In fact I ran from the call into ministry until I couldn't run any longer when the Lord caught up with me. I eventually started the ministry in 1994 with my wife and children in our parlor, which couldn't accommodate the large number of people that attended our first service.
Tell us some of the early challenges of the ministry, and how you survived them
It was not quite long we started the church inside my parlor that the landlord association of my area stopped us from holding services in the house. We relocated to a primary school. Again, the Lagos state government outlawed holding religious services in public schools. But God remained faithful. He led us to a shop where we continued the church for three years before he brought us to this present site. There had been great storms in the ministry. But in the midst of it all, by His grace I am an over comer. This place should be our third worship centre.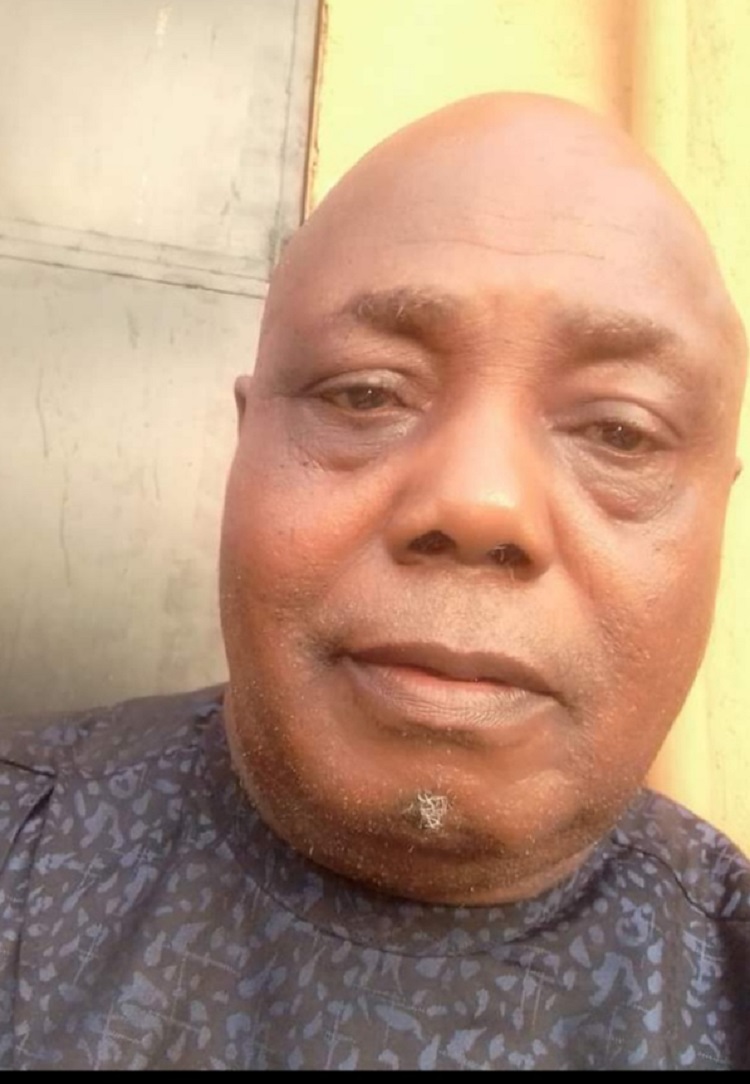 Have you at any point considered quitting the ministry due to the challenges?
I have never; not even when we (the church) lost all the money we had laboured to buy our land in buying shares in banks during the bank consolidation exercise. I will advise servants of God not to run one man church. If I had not taken the church members along the loss from that share investment in the bank consolidation exercise would have totally wrecked the church. When the investment crashed, all the church members rallied round and encouraged me. Their encouragement strengthened me although the loss badly affected my health. This incident inspired my book, 21 Ways of Overcoming the Storms of Life.
What exactly is the mandate of your commission by the Lord?
The mandate of my commission is Prayer, Healing and Deliverance (PhD) by the word of God, and also to go set people free and disciple them for God. The finger of God is always doing spectaculars in the lives of people in all our programmes.
Can have a look at some of these programmes?
We hold Enough is Enough deliverance programmes on every last Wednesday- Friday of the month where people are set free with an overflow of liberty. We hold an annual Gilgal Convention every December at which God rolls away reproaches in the lives of people. We hold other weekly activities including Sunday worship service. I carry an apostolic unction with the gifts of prayer, healing and deliverance of people from captivities. I also have the grace for breakthrough which manifests in our fasting & prayer programmes, Walking in His purpose.
How did you arrive at the name, Christ Redeemed Covenant Ministries?
First, I am a child of covenant. There was a prophecy before my birth that I would serve the Lord. Till now most people in my community call me covenant. Notwithstanding, I went into labour of prayer before the Lord gave us the name, Christ Redeemed Covenant ministries. The covenant there is actually my name.
Please, let's have more look into your upbringing and background
I studied secretariat administration. I worked briefly at now defunct Nigeria Airways. From there I joined the International Telephone Telecommunication (ITT) owned by the late Bashorun M.K.O Abiola. When he floated Concord Press of Nigeria I was seconded from ITT to work in the communication department of the press. I was later transferred to the Ibadan office of Concord newspaper where I worked for two years.
What are some of the sacrifices you made to answer God's call of ministry?
It was like leaving certainties for uncertainties. Friends and families deserted me. I thank God the same family members that never believed in me are now looking for me. Those friends that deserted me are also looking for me. I was once a rejected stone that is now the head of the cornerstone. There is a lot to let go after you give your life to Christ. It is no longer your will but His will. That is the biggest thing (my personal will) that I let go after giving my life to Christ and came into ministry.
Who are those you look up to as your mentors in ministry?
My first mentor through his books is Bishop David Oyedepo, and also Archbishop John Osa-Oni. If other senior men were like Archbishop John Osa-Oni, lots of young ministers will be greatly encouraged. He is a source of strength for ministers and ministries around. He used his life as an example to encourage us. He is unlike most successful senior ministers that brag as if they do not have a past.