Before 2004 Pastor Bayode Olubo was running a flourishing I.T business in N1.7m furnished offices in the heart of Ikeja, Lagos. His numerous clienteles include the Lagos State House of Assembly, EKO Hospitals, Nigerian Chemicals, Berger Paints, Evans Medicals, Vita malt, Michelin, Nigerian-French Village, SO&U, Punch newspapers among other top organizations until he closed down the business in 2004 to answer God's call to restore the dignity to man through the word of hope.
In this interview with Christian Benefits, the amiable apostle of favour shares the prophetic connection of his mother to his calling to ministry, his hustling on the streets of Lagos for survival when he came to the city, including sleeping in an uncompleted building for two years before God lifted him to own a N20m annual income 1.T business before relinquishing that for full-time ministry as Senior Pastor of Housefavour Church, Egbeda, Lagos. Read the excerpts below.
Please, can we meet you sir?
Thank you so much for this privilege. I don't take it for granted, because for every interview there is a lesson to pass across. There is wisdom to pass across. It is will also be a sort of impact or motivation to the readers of the interview. So, I'm so honored and grateful for this privilege. My names are Pastor Bayode Olubo, Senior Pastor, Housefavour Church, Egbeda, Lagos. I am happily married to Olubukola Olubo. We are blessed with three fantastic children who are all university undergraduates. I was ordained by the Redeemed church at the Redemption camp in the year 2000. I left the Redeemed Christian Church of God in 2004 to start this present work, Housefavour Church, Egbeda, Lagos.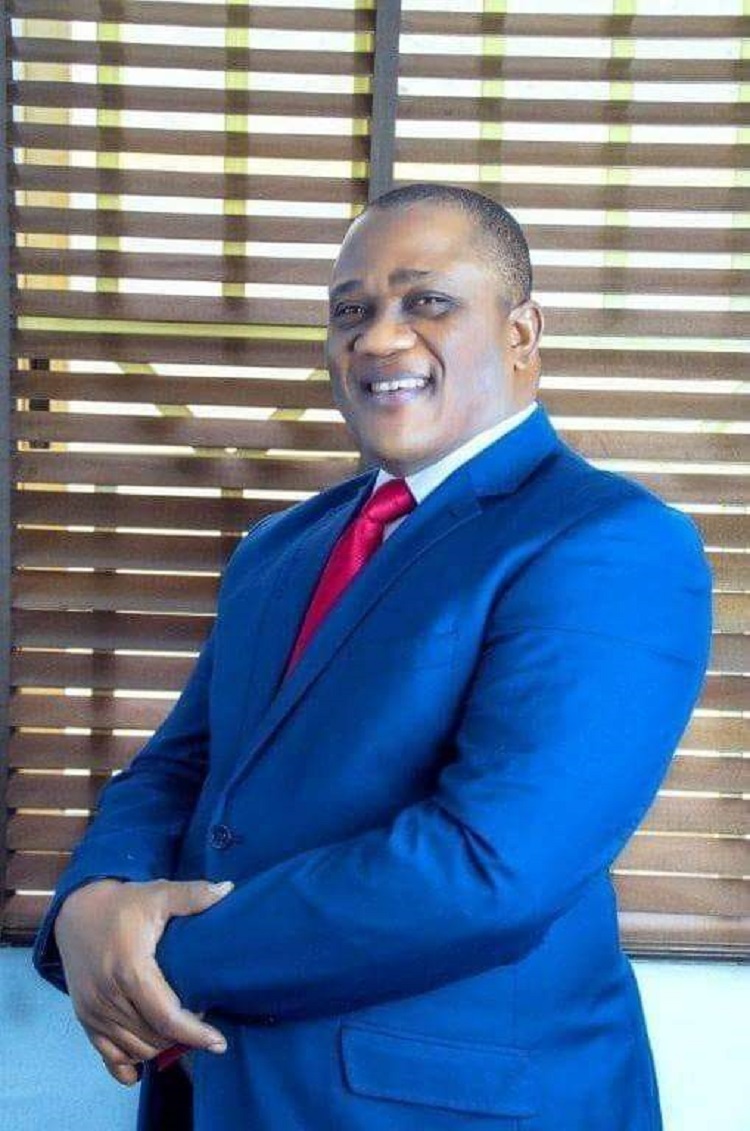 Share with us about your background, including your rebirth encounter
I got born again in 1986 at the age of 20. I'm from Christ Apostolic Church (C.A.C) background. I was in the choir in C.A.C. I have been prophesying from a tender age. There was none among the top C.A.C leadership that didn't know me because I always ran around them. My mom told me that while she was single she served men of God, and in the course of that the Lord sent a message to her that He would give her a son that would be a prophet to nations. She told me that when she eventually got married and conceived me, while she was pushing during her delivery the care mother that we call Mama Agbebi in C.A.C saw my head and she screamed "this is a prophet's head." She said the people that were amazed at Mama Agbebi 's screaming.
How did this prophecy or message eventually unfold to reality?
As expected, after my birth I began the journey and the struggles of life. In the course of this, I registered at the Redeemed Bible College in 2003. Earlier, God had spoken to me at Word of Life Bible Institute (WOFBI) that "Son, I have called you to restore the dignity of man through the word of hope." I asked the Lord some questions, and He told me that my ministry would be known through welfare. I didn't know how to pray, or go about this. At that time I was running an I.T business in Ikeja, Lagos, servicing several organizations including Lagos State House of Assembly, EKO Hospital, Nigerian Chemicals, Berger Paints, Evans Medicals, Vita malt, Michelin, Nigeria-French Village, SO&U, Punch newspapers among other organizations. I had two offices in Ikeja at that time running my flourishing I.T business before the call to ministry.
How easy it were for you to leave your flourishing business to answer the call to ministry?
I have a business administration background. But the amazing truth is that even when I was a secondary student at Ejioba High School from 1978-83 whenever I heard someone was sick in the school hostel, I usually took the sick to the school dam and prayed for them using the dam water to wash their heads and faces and they recovered. It got to the point that my peers tagged me a wizard because of the several miracles happening through me. Ironically, I wasn't interested in the whole thing but for the covenant between my mom and God I have to accept the work of God. My mom is still very much alive and strong. She's in her 80s now still benefiting till old age from serving men of God when she was young and single. That's why I often encourage people, particularly women, if you want to be well with you and your generations, don't join the league of people condemning men of God.  Either good or bad God called them with their weaknesses. Anyone that God called genuinely must have some weaknesses that only God can help him out. I'm not saying everyone should agree with this statement. Everyone God created has weaknesses. I often tell people that do not allow your weakness to overshadow your strength. Consolidate your strength in order to overshadow your weakness. I knew long time that it was at the peak of my business breakthrough that God was going to call me into ministry assignment. So, it was not unexpected when God called me out from the business. I had already lost the taste for going to the office for the business. I had totally lost the taste for the business before coming into full-time ministry. At the time I shut down the business I had nine staff. Five of them were freelancers.
 Can we still have more look into your humble beginning before the ministry?
When I came to Lagos I started hustling on the streets. I lived with my brother who made life miserable for me. He didn't believe in me at all. My living with him was very pathetic. He was ten months older than me but rubbished me a lot. I slept on ordinary bunk without mattress. When I bought a mattress he said I have to buy drinks to wash it. He said he was actually training me. But I chose not to give up. I focused at what I was doing. Eventually, I rose from hustling on the streets of Lagos to secure an office. It later increased to two offices in the heart of Ikeja, Lagos. But I was not concentrating on the business because by the time I woke up in the morning people were already waiting for me for prayer. By the time I closed office people were waiting for me. When I returned home, people were waiting for me. In fact this led to an issue between me and my pastor then at the Redeemed church (Living Faith parish). It was only of one the pastors there, Pastor Obasa that really appreciated the grace of God upon my life. When I first wanted leave the church in 1996 he said no, I needed to be well-groomed. He said I cannot leave prematurely.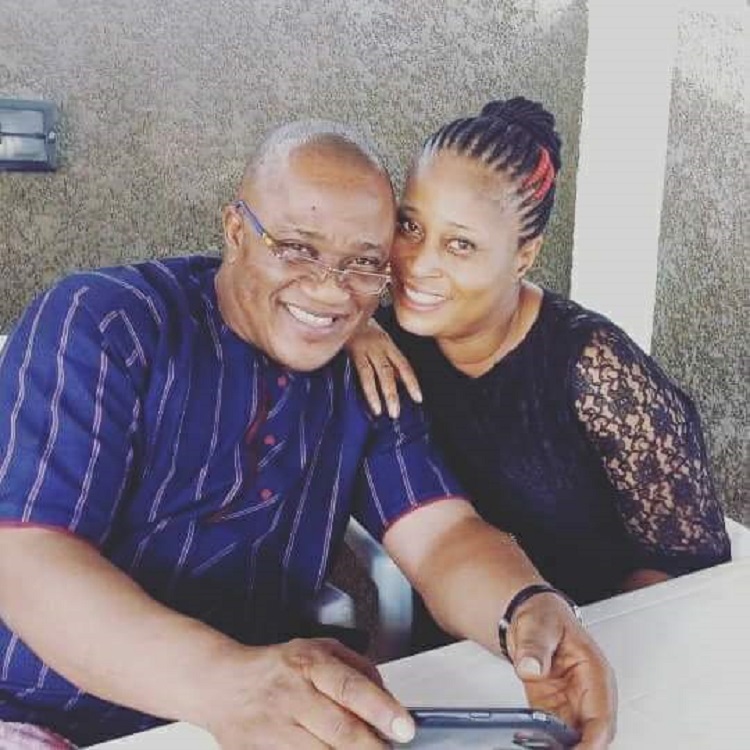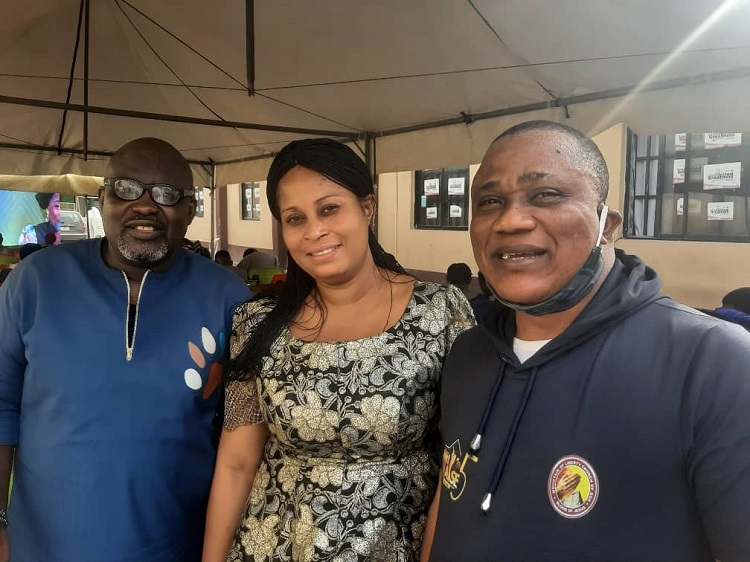 When did you eventually leave the Redeemed Church to start Housefavour Church?
By 2004 I couldn't concentrate on my business again. In 2003 I had already gone to a Bible school to groom and modify myself and become better. That 2004, I was in Winner's Bible College (the Word of Faith Bible Institute, WOFBI). It was that same 2004 that God spoke to me, "Son, I have called you to restore the dignity of man through the word of hope. I asked him, what is the key word? He said favour! With the massive troop of people continually flooding to see me for prayer, I eventually shut down my offices that I furnished with N1.7m as at 2004. Till today I never stepped into that place where I received the former speaker of Lagos State House of Assembly, top bank managers and chief executives of top organizations. My annual income then was a little above N20m for a one man business. When I came to Lagos I first lived with my immediate younger sister in a one-room apartment. In fact that one room was actually half a room that I lived in with my younger sister.
Tell us more about your ministry's mandate of restoring the dignity of man with the word of hope
As I said earlier, when God spoke me that He has called me to restore the dignity of man through the word of hope, one other question that I asked God was how do I activate this favour? He said my ministry would be known through welfare. I exclaimed welfare! I that was also a needy to minister welfare to fellow needy! I slept in an abandoned building for two years. It was there I met my beautiful wife. No windows, no doors and no toilet in that building. Eventually, we started the ministry in my living room with five people. Within six months we recorded 65 members. At the last count in December 2022 we have 2,000 widows in our welfare scheme. We cater for all of them every second Sunday in December. We cook for them. We give them cash gifts, new clothing materials and various food stuffs. In the last four years we have been empowering some of them with small scale business equipment like grinding machine, pop corn machine and sewing machine etc. God has given me a vision to build 250 chalets for widows to cater for them; to train and empower them to become institutions. We are looking forward to that, trusting God for our own facilities in the nearest future.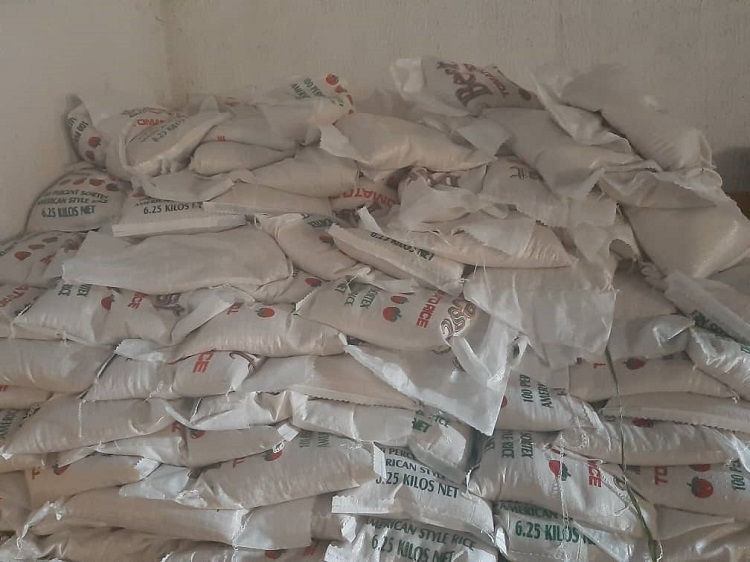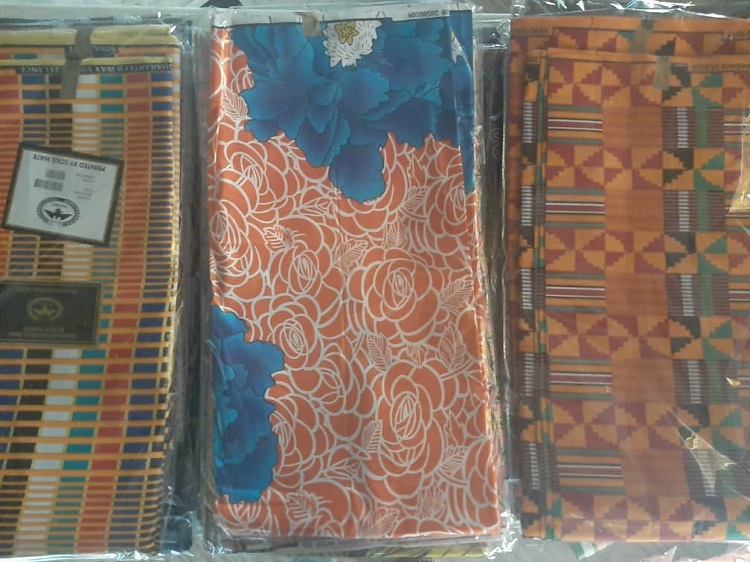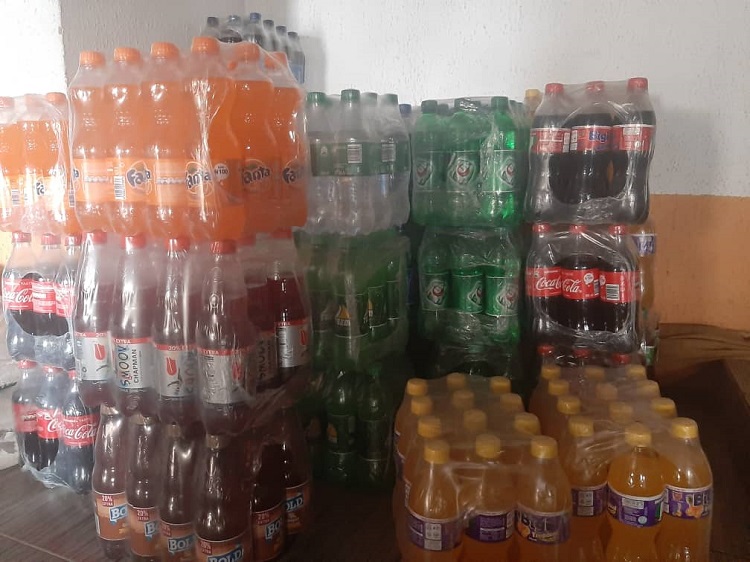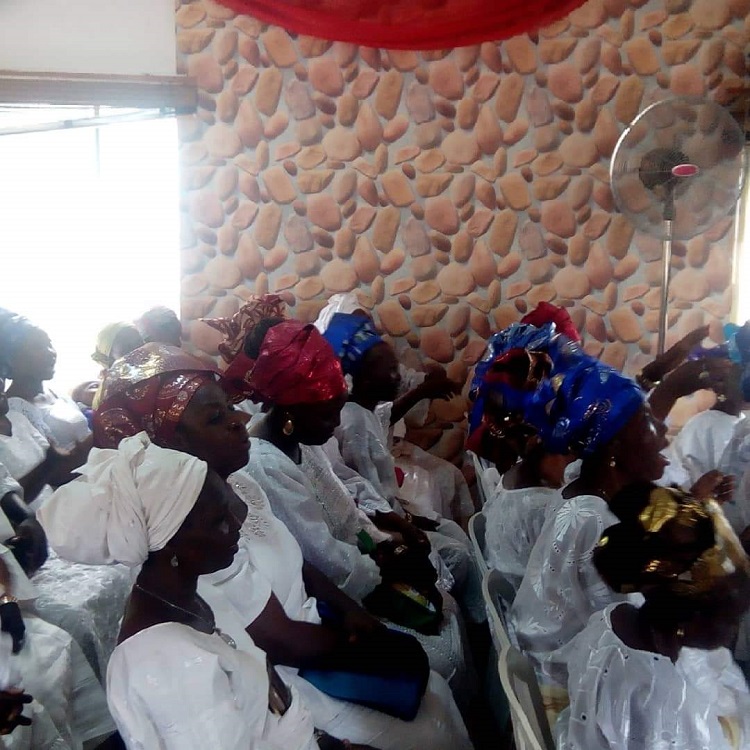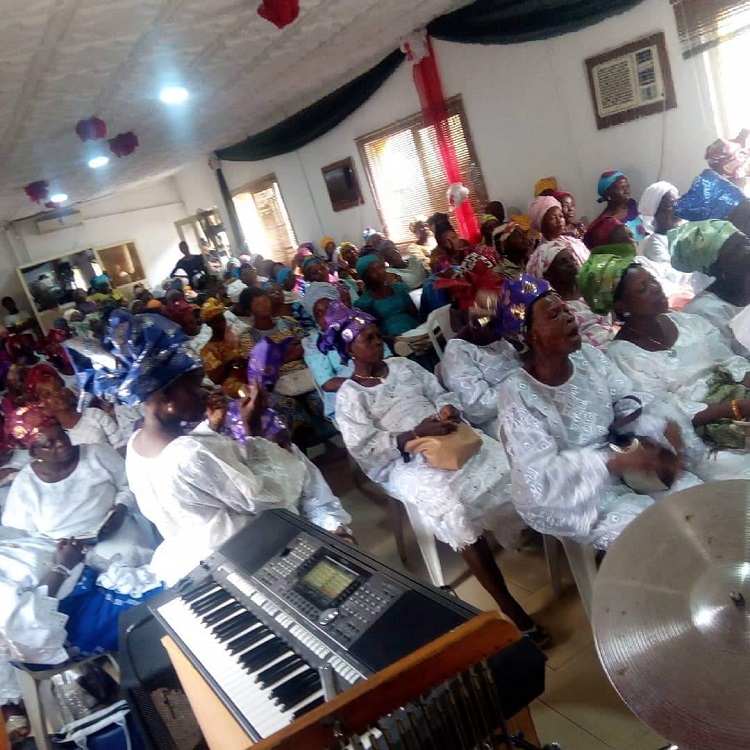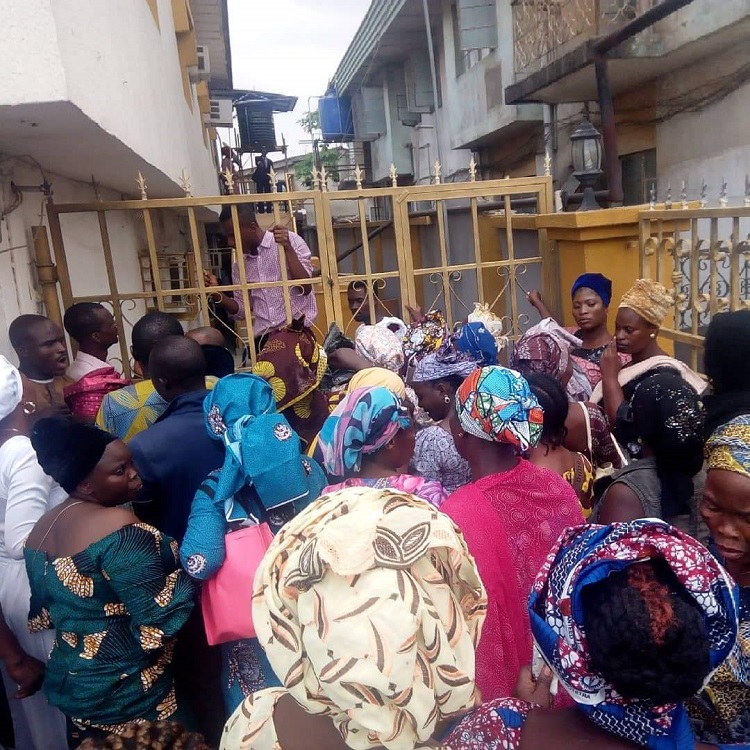 Presently, how do you fund all these welfare packages for 2,000 widows annually as a church?
God blessed me with some few privileged people who believe in me. Integrity is the hallmark of greatness. Consistency is the driving force.
How will you explain your personality or what's people's perception of you?
What is inside of me is greater than what is outside of me. Perhaps, because I always look glamorous some people see me as arrogant and proud. But it is beyond that. I am not proud nor arrogant. I am only proud in Christ Jesus. My arrogance is the word of God that I know, and which is inside of me and that probably reflects outside. I know myself. I know who I am. I know my assignment. I know what I am called to do.
Who are your mentors in ministry, and what are their impacts in your life and ministry?
One is Pastor Adetoyese Ademola. I am presently attending his annual conference here Houston Texas, USA. To the glory of God I have been attending his conference in the last 10 years. My other mentor is Pastor Funso Akande of Ori Oke Baba Abiye at Ede. He is also my father in the Lord. God has done a lot of things for me so effortlessly that some people think I must have cut corners. My mother actually told that right from my birth God has endowed me with grace that covers shame.
Tell us some of the challenges you have experienced and overcame in the ministry
Experiencing challenges in ministry is not new. Jesus too experienced challenges in ministry. One major challenged that I had experienced in ministry was betrayal. I love people passionately, but some people have some negative impressions about me. Some assume I am arrogant and proud, but which of course I am not.