As the 2023 Shekinah Glory convention of Divine Call Power Bible Church starts from Wednesday October 25-Sunday October 29,  2023, the general overseer of the church, Prophet Dr. Moses Orogojimo unfolds what God has in stock for the participants at this year's annual convention of the church, especially in the areas of fruitfulness, healing and prosperity with unstoppable testimonies. In the below interview with Christian Benefits on the 2023 convention, the prophet also speaks on the state of the nation and why he says President Bola Ahmed Tinubu may fail as Nigeria's president despite his good plans for the country. Excerpts.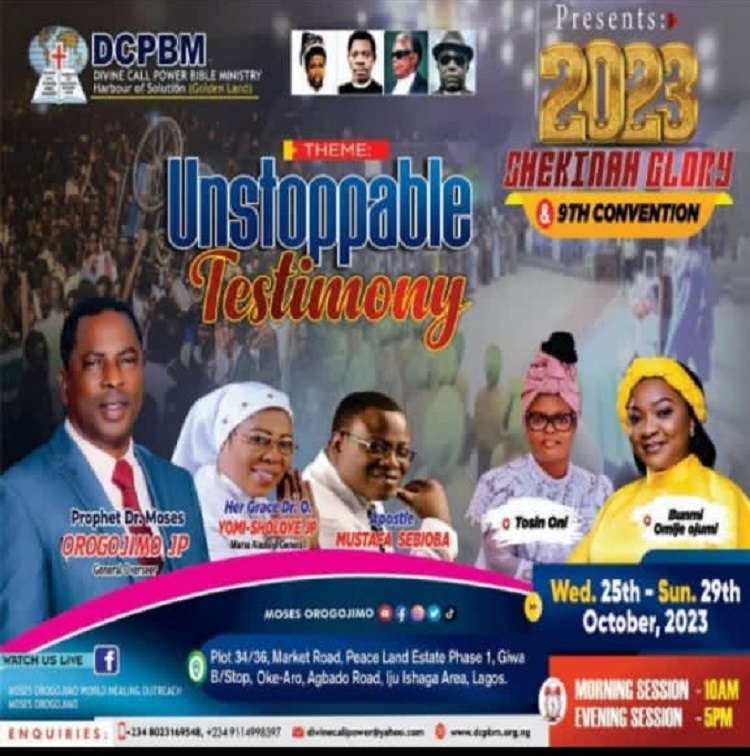 Congratulations on the 2023 Shekinah Glory convention of Divine Call Power Bible Church. Ahead of this convention, you held a mega service last August 2023. Please, tell us about the mega service.
The mega service is a celebration of God's covenant of wealth with Divine Call Power Bible Church. It is a our yearly anniversary of the lifting of the ministry from hardship to breakthrough.
Please, tell us more about the lifting of the ministry from hardship to breakthrough
Before our Shekinah glory the ministry had experienced the story of hardship and extreme poverty so severe that as some point I doubted if God actually called me. In those days we practically swam and walloped in abject poverty, despite our large crowd and wonderful testimonies that we were recording. Despite our large crowd, our biggest offering after ever service was always around N3,000. I queried God what kind of financially poor ministry you have committed to my hands that is full of pains and sorrow despite your mighty presence in our midst? We were recording awesome testimonies of healing, deliverance, salvation, and even financial breakthrough among our members, yet the ministry was financially poor. Suddenly, God showed up one day and said to me, "I will make a covenant of wealth with you. Organize a programme and title it "Covenant of Wealth." We organized the programme with that title, and that changed our story from poverty to wealth. For the first time in the history of Divine Call Power Bible Church, we had NI50,000 as offering from that single programme. So, every year we celebrate God's covenant of wealth with the ministry whereby all the church members from all the branches gather here at the headquarters church for a mega service to celebrate God's covenant of wealth that lifted us from extreme poverty to great wealth.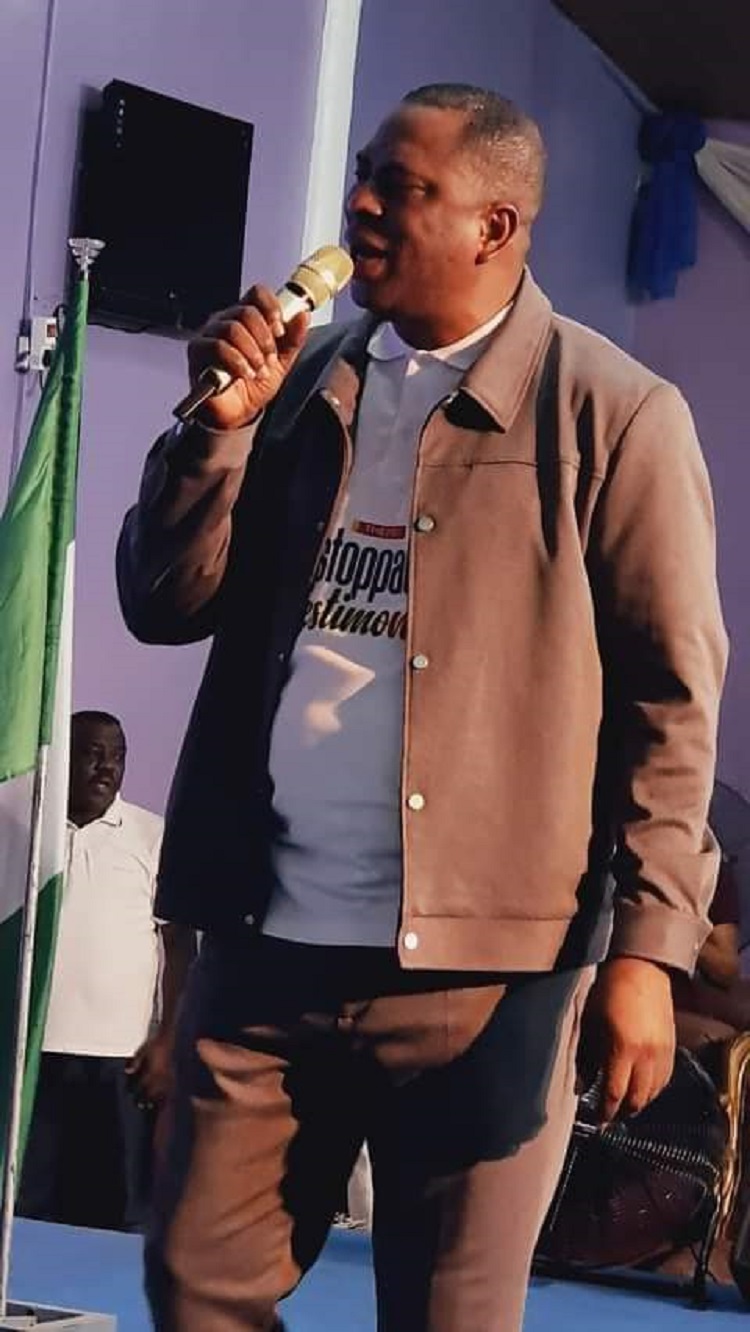 How did you utilize the ministry's first biggest offering of N150, 000?
The next day after that programme, I asked God, what do you want me to do with the money? And the Lord said I should start the church building project. Immediately, we swung into action and built the first auditorium of the church. Later, we built the present larger auditorium of the headquarters church. The covenant of wealth celebration every August prepares the ground for the Shekinah Glory celebration every October. Last month September, we held 72 hours marathon prayer conference where all the church members from all the branches gathered at the headquarters church for 72 hours marathon and prophetic prayers from September 27-29, 2023. It was a prophetic prayer conference at which God wrought outstanding miracles of healing, fruitfulness, breakthrough, restoration, salvation and deliverance from the power of sin and stagnancy in the lives of the participants at the 72 hours marathon and prophetic prayer conference.
Briefly, share with some testimonies from yearly Shekinah Glory Convention since inception
The most powerful testimonies from this programme are child bearing testimonies.  A lot of barren women who have programme of the convention are now joyful and happy mothers of their own babies and children. Aside child bearing for expectant mothers, our yearly Shekinah Glory convention is also a season of divine healing of all kinds of sicknesses and diseases in the lives of people. In the past, we have had testimonies of healing of asthma, Down syndrome, incurable diseases, infertility, stroke and various other debilitating health issues. We have also recorded testimonies of breakthrough, promotion, success and travel visas abroad etc.
Tell us about the theme of this year's convention, Unstoppable Testimony
God gave us the theme, "Unstoppable Testimony" for this year's Shekinah Glory convention. So, people from all walks of life should attend this programme with great expectations of God's unstoppable testimonies in their lives, homes, families, businesses, careers, health issues, freedom and deliverance from poverty, bondage and stagnancy etc.
As a prophet to the nations, what is your assessment of the President Bola Ahmed Tinubu administration so far?
I saw a revelation before Asiwaju Bola Ahmed Tinubu became Nigeria's president that he would rule Nigeria but Nigerians would experience economic hardship under his government. I saw this revelation long time ago. When I visited him in his house in 2018, I told him what I saw about him ruling Nigeria. In one of my prophecies, I said Asiwaju Tinubu's government would face two major problems; one, religious problems and two, the problems of the cabals. Asiwaju thinks he knows the cabals, but he doesn't know them too well. It was very obvious before he became Nigeria's president that things would be very expensive in Nigeria under his government. But I can confidently tell Nigerians that President Bola Ahmed Tinubu has good plans for Nigeria, but I don't think the cabals will allow him to execute them. Also, the president's appointment of his boys, friends, cronies and tribe people largely as ministers and into other positions of power under his government is a very grave error on the side of the president because Nigeria is now beyond giving political appointments as compensations to your boys, friends, cronies, political supporters and tribe people. True to his promise that he would follow the footsteps of his predecessor, the former President Muhammadu Buhari, Asiwaju is also dashing out appointments largely to his tribe people, friends, boys and cronies. This is one major pitfall of the former President Muhammadu Buhari that President Bola Ahmed  Tinubu should have avoided.