Dr. Joshua Afolabi recently returned from Holy pilgrimage to Israel with his beautiful wife, Pastor Nkechi.  Shortly before the trip to the Holy Land, Afolabi, senior pastor, Palace Fire Chapel, Lagos, shares with Christian Benefits how he soaked himself in prayers six hours daily in his early years in ministry just to acquire power for impact in ministry . Today, this is evident in the massive impact of his prophetic & power ministry he started from village evangelism lasting many years, and now on the global mission fields winning souls across nations for Jesus Christ. He also reveals the myth of reincarnation leading to his birth as a covenanted child. Excerpts.
Please, can we meet Dr. Joshua Afolabi?
Dr. Joshua Afolabi is from Odo Otin local government in Osun state. I am the Senior Pastor of Palace Fire Chapel with branches. Aside ministry, I am also into real estate, buying & selling and publishing business. I have written a couple of books.
What is the specific mandate of your call to ministry?
The specific mandate of my call to ministry is to pray for people and bless them. Everyday I create enough time to pray for hours. In those days I used to pray six hours non-stop everyday inside one Assemblies of God Church back then at Mazamaza, Lagos, because I didn't want to preach the gospel without power. So, I started soaking myself in prayers; praying six hours non-stop everyday to receive God's power to make impact in ministry. One night I had a revelation in which Jesus placed his two hands on my shoulders, and said, "Go and deliver my people." I asked him, which way? He said, "Preach Prosperity, Healing and Prophesy to people, and I will back my word." And indeed Jesus has been backing his word. He has used me to be a blessing to so many people in prosperity, deliverance, healing and in several other areas across nations.
What are some of the church programmes in line with this mandate?
In line with this mandate we hold the Prophetic Praise every February, where we dance, prophesy and God performs miracles. We lay hand on the sick and they recover. We hold Breaking of Curses every June. This particular programme deals with the issues of Africa including removing curses from people and God has been proving Himself in the lives of people. We hold the Power of the Prophetic every August. We hold "I shall not die' prayer meeting; an end of the year programme. We also do outreach programmes such as going to markets preaching Christ to people. Annually, we support over 100 widows both in cash and kind. We organize free medical outreach in our neighborhoods; picking the medical bills of some of the sick. We offer scholarship to brilliant but indigent students. However, the two major programmes we do that are directly connected to my primary ministry are the Prophetic Praise every February and the Power of the Prophetic every August.
Please, share with us some of the testimonies from these programmes
We have numerous testimonies from these programmes. A shocking one was when I was preaching on the first day of one of the Power of the Prophetic programme and a dead boy was rushed to the programme. The people that brought him to the programme said the doctor at the hospital where the boy was confirmed dead referred them to bring the dead boy to Pastor Joshua Afolabi at Palace Fire. We collected the dead boy from them, placed him on the church altar, prayed and the dead boy woke up. That is one major testimony in my ministry that I cannot forget. Another one I cannot also forget happened when I was ministering in Malaysia; an Islamic country, and suddenly a blind man in the congregation started screaming, I can see! I can see! This particular testimony brought revival in that region in Malaysia. One of the men that gave their lives to Christ in that meeting is now a pastor in India. The third one was another miracle that happened in our Elite Church in Okota, Lagos, when a tumor disappeared from the brain of someone during our service. There are countless testimonies of the fruit of the womb that God released to several expectant mothers through prophecies and spiritual guidance. We have testimonies of lots of our members who have traveled overseas. The recent one was that of a brother who traveled to Canada with no statement of account. He even got his international passport by God's grace. Yet, he got visa to Canada. I told that brother through prophecy that I saw him in Canada, and he laughed in disbelief because of his circumstances. But now, he is in Canada.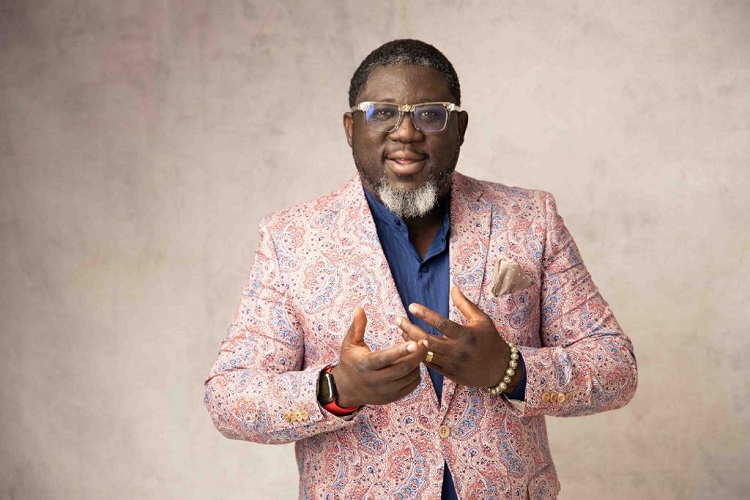 Please, briefly tell us about your upbringing
I was born in Christ Apostolic Church (C.A.C). My mother was introduced to C.A.C by a friend when she was seeking a male child at the period every woman in that family were also seeking for a male child as the incarnate of their late grandfather. Unfortunately, all the women were giving birth to female child. So, when my mother joined C.A.C she made a vow to God that if He gives her a male child she would give the child back to the Lord. My mother carried me in her womb for ten months instead of the normal nine months. I was born on the altar of Christ Apostolic Church through the church's popular Agbebi (midwives) before my mother was taken to the hospital for medical care. So, from my background as a covenanted child, I have no choice than to work for God because of the wow that my mother made to Him.
Share with us your rebirth encounter before you started working for God
Let me first mention that at childhood I often saw visions. At age eight I saw the vision of Jesus Christ, but I didn't understand it until my father explained it to me. While growing I was so stubborn that my father sent me to live with a certain man of God. But that didn't make any difference in my life until I personally encountered Christ through the preaching of a particular man of God. In the course of the preaching, I broke down in tears, went before the altar and gave my life to Christ. Unfortunately, along the line, I backslide, but later rededicated my life to Christ through a certain beautiful sister who again preached Christ to me. After preaching to me, she encouraged me to follow her to church. The pastor of that church, after his message, asked those who want to give or rededicate their lives to Christ to come before the altar. I went before the altar and rededicated my life to Christ. Since that year 1995 I have never looked back following Christ.
Now, tell us how you eventually received and answered the call to ministry
Most times while praying I often saw myself in ministry. While I was planning my higher institution education the man of God would take us through fasting and prayer, and I would be seeing the call of God upon my life. I later left Christ Apostolic Church and joined the Deeper Life Bible Church. From Deeper Life, I joined Christ Chapel International Churches (CCIC), and this where the call of God upon my life to ministry became more compelling, yet I never wanted to be a pastor.
Why didn't you want to be pastor despite the call of God upon your life?
I grew up seeing hungry and shabbily dressed pastors coming to our house praying and my mother would give them food. This didn't impress me at all to want to be a pastor. Yet, the call was so strong upon me that God denied me doing some certain things.  For instance, someone wanted to take me to Germany for further studies, but God stopped it. I believe it was God who stopped it because after all the traveling plans had been arranged, the man that wanted to take me to German suddenly died. Sometimes, I would want to join my friends to go clubbing but the the vehicle that would convey us to the club would refuse to start.
How did you overcome this discouragement to eventually accept the call?
The manifestation of God's gifts in my life, the accident and the sickness that I had made me yield to the call. For instance, whenever I saw vision, it came to pass. I can tell someone what would happen and it would happen. I can look at a woman and tell her she would have a child and it would happen.  In my refusal of the call, I had an accident and also fell sick. Then, I realized I had no choice than to surrender to the Lord. Aside, I came across some good mentors like Apostle Peter Mathew who guided and encouraged me. Dr. Tunde Joda really played a very good role in my life and ministry when I was at Word of Faith Bible Institute (WOFBI). I went through series of training. I was briefly at Bishop David Oyedepo's Winners Chapel before I joined Rev. Tunde Joda's Christ Chapel International Churches (CCIC). I also served at Bishop Mrs. Bola Odeleke's Pentecostal Power Ministry (Kiibaati) before I went into full evangelism. In those days when I preached God wrought great deliverance in the lives of the people such that they vomited all manners of things. From there, I starting going into villages holding crusades, destroying shrines, breaking the yokes of the devil, praying for people and they became free. I started developing my spiritual gifts till I began meeting mentors who properly guided and encouraged me. I was into evangelism for a very long time. I didn't even want to start a church because of my busy schedules traveling to Cotonou, Benin Republic, Togo and other places doing God's work. So, starting from villages, today, I have been preaching the gospel round the world.
When and how did you start Palace Fire Chapel, and tell us its impact over the years.
Before Palace Fire Chapel started, I was running a weekly fellowship under the name, Edenic Ministry every Sunday evening that drew participants from different church denominations. At this fellowship, we prayed and I ministered until the Lord spoke to me to start a church after I saw myself in a dream catching fishes from a river and handing the fishes over to my wife to keep. I shared the dream with my wife, and told her we have to start a church; that God wants us to have a base. That was how we started Palace Fire Chapel 13 years ago after running a weekly fellowship for a very long time. In these 13 years we have massively impacted our neighbourhood. For instance, we anointed the road leading to our church and prophesied that the road would soon be fixed. And within a short time the road was fixed interlocking and a transformer was also brought to our community. We have converted and transformed the lives of several cult guys in our area thereby giving their lives to Christ. Some of them are now protocols in our church. Some are doing well for themselves. Some have traveled abroad. We have converted many criminals, including armed robbers who laid down their guns.  Our community used to be a very bad zone until God used us to bring the light of Christ to the zone. There was a time some cult guys invaded the church, attacked me but couldn't perform their enterprise. The power of God arrested them. We also do a lot of community services such as giving free foods, free medicals and free borehole water supply to the community. The baale of the community recognizes us. We have had many spiritual, physical and material impacts in our communities; both at the headquarters and the branches.
 What are the gifts God endowed you to fulfill the mandate of your ministry?
I have prophetic, discernment, healing and the word of wisdom gifts. On the gift of discernment of spirit, I can get to a place, just look at the environment and God will reveal things to me. I will sense in my spirit this is not the right place. For instance, there was a time I was invited by a particular church to preach. Immediately we entered that church, I told my son that went with me that something was wrong about this church. We looked around and discovered a pot buried at a particular spot in that church. And my son shouted, daddy, let's leave here. I told him, don't worry. I felt it in my spirit. God gave me a very strong discernment spirit.
Pictures of Dr. Joshua Afolabi & his wife Pastor Nkechi Afolabi during their recent visit to Israel