All roads lead this weekend Saturday, October 21, 2023 to The Shepherdhill Baptist Church, Obanikoro, Lagos, for the 25th Anniversary of a front line and reputable Nigerian Praise & worship team, Praise "N" Joy ministry. The ministry, headed by an amiable couple, Pastors Phil & Lola Adika is reputed as a spirit-filled and pure praise & worship team that is still treading the ancient land mark of true and holy worship of the Lord.
It is therefore no wonder that the silver anniversary celebration of the multiple awards- winning praise & worship team will attract two of Nigerian gospel music legends who will join the Adikas in celebrating 25 years of Praise "N"Joy's ministrations across and outside Nigeria with awesome impacts and testimonies.
The two Nigerian gospel music icons that will minister at the 25th anniversary are the legendary and veteran gospel singer, Rev. Joseph Adelakun of the Ayewa Fame and Evang Toun Soetan. The duo will be joined in ministrations by a 250-mass choir/praise ministers and 25 brass crew at the one-day event starting 11 am.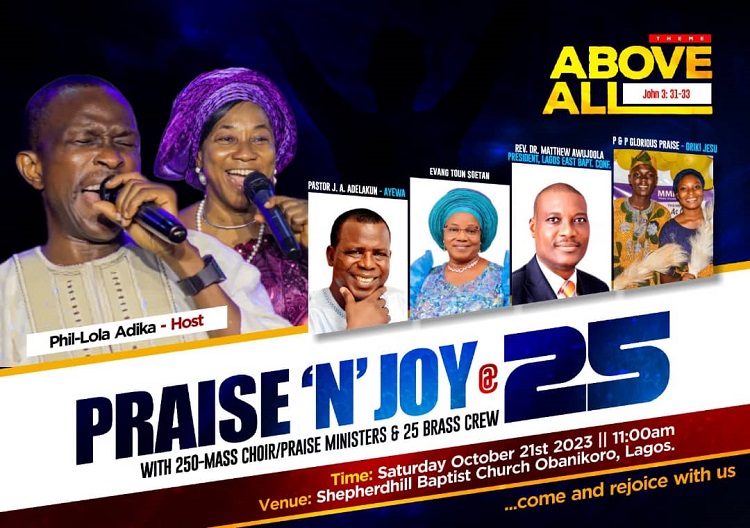 Pastor Phil Adika, the Ogbomoso-born leader of Praise "N" Joy ministry takes Christian Benefits through the 25-year-vision, mandate and exploits of the ministry raised in Mushin and gifted to the entire world for true, pure and holy worship of the Almighty God.  Pastor Adika titled the clearly crafted vision, mandate and the exploits of the  25 years old ministry: The Chronicles According to Praise 'N' Joy @25, and shared below.
Preamble: It was like a do or die affair when this ministry was birthed 25 years ago to fill the vacuum of a vital course in the Kingdom. Though the strong message and call to this itinerant praise-music ministry has come heavily in 1997 but was vehemenly ignored because of fear, especially with this type of ministry that was not so popular in our denomination then.
But the Jonah-like big fish experience of 6 armed men who took me away to an unknown place on September 20, 1998 gave me the last warning, either to die or heed the call. This made me to resign as a music minister of Grace Baptist Pentecostal Church, Oke Afa,Isolo, Lagos.
What an experience! Consequently, the ministry was born out of passion and marching order from above.
Our Mission's mandate:
*To redeem choir image and restore her lost glory
*To sanitize the gospel music of the land
*To be a sanitizer and crusader of anti-rottenness through seminars, conferences and church ministrations
*To turn sorrow into joy in every life, home and church via praise revivals, music ministrations and night of praise proofs
*To enhance the growth of the church and ministry through praise and music ministrations and teachings
*To promote the dignity of praise, choir and music ministries in our generation through workshops and music college
*To prepare the choir and church for the heavenly mass choir after the close of age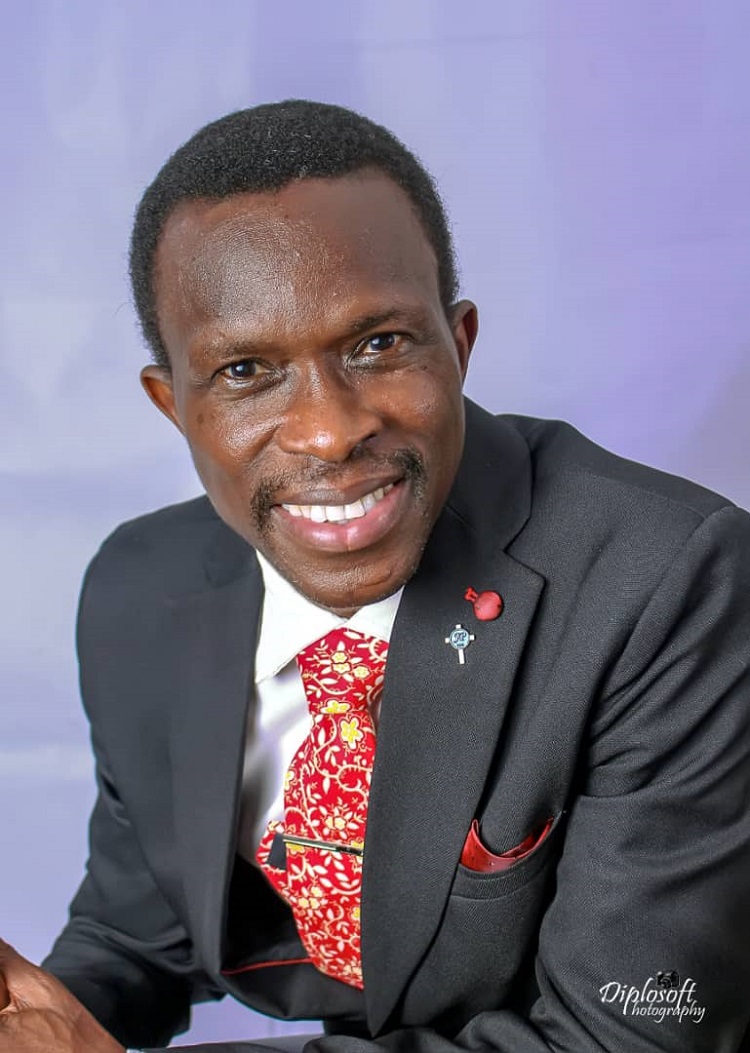 The Breaking of the Mandate
 Praise Revivals
 City–to- city choir and praise conference
Choir and praise seminars and workshops
Choir and praise publications
Praise and music outreaches
Church music ministrations
Annual Night of Praise proofs
Training and equipping praise minstrels and music lovers
Production of inspirational and soul-lifting songs
Sound production/equipment for Christian functions
Consultancy services
Publications
Every assignment or vocation has its own principles, text books, tools and information banks. That was why we were mandated to always publish books and booklets to impact, boost and increase the knowledge of the choir and praise minstrels for the progress of the music ministry.
From our archives, we have the followings apart from magazines, articles, outlines and various interviews:
 The Choir Ministry: An Insight into the Office of the Levites- Published in 1996
 Understanding Praise and Worship (1)-Published in 1997
Understanding Praise and Worship (2)-Published in 1997
 Music: An Eternal Ministry-Published in 1997
The Gospel Band: Entertainment or Ministration?-Published in 1999
100 Helpful hints on Praise and Worship-Published in 1998
 Pick and Praise Him in  377 Thanksgiving, Praise and Worship (1)-Published in 2000
8. Ayewa@25: The Story of the Glory-Published in 2001
 Pocket Guide for Choirmasters and Music Leaders (1)-Published in 2003
Praise Dynamics: Exploring the Hidden Treasure of Praise in life, family and church-Published in 2004
 Pocket Guide for Choirmasters and Music Leaders (2)- Yet to be published
The Power and Abuse of Praise Night-Published in 2008
 Pick and Praise Him in 311 Thanksgiving, Praise and Worship-Published in 2000
14. Keeping Joy Aglow-Published in 2018
 Music minister and the lead Pastor (yet to be published)
Albums
In my life time, I have received and composed over 200 songs. This makes it easier for me anytime we were led to be in studio. Some of the titles were also released based on the testimonies, interactions and encounters from the well wishers.
I remembered when we sang *Judgmental Praise* for the first time at one of our praiseproofs programmes, the guest speaker for the day could not hold it as he requested for the music to go viral via studio packaging.
Among the eight (8) albums, 4 are praise medleys and 4 are tracks composed by us and have the copyright of this ministry. They are as follows:
 Praise Him (2000)
 Jericho Praise (2002)
 Think and Thank (2005)
 Drum of Joy (2006)
 Reflect and Rejoice (2011)
 Joy Unlimited (2016)
 Judgmental Praise (2018)
 Grateful (2012)
Our Little Beginning
The take off of this ministry was 'good' because I was happy doing what He asked me to do but not without unpalatable and unforgettable experiences. I was mocked, ridiculed, rejected and accused by some Christians and even pastors. They called me unprintable names. I remember I was rebuked by a respectable ordained minister even when he saw the way I was dancing with the youth in the church as they trooped out to the altar expressing their joy and feelings in His presence for the first time ever What an irony! But I need to confess that in spite of all these hostilities from some quarters, many ministers of God saw the ministry God gave me as a revolution and a timely ministry, hence, their supports, cooperation and invitations to minister.
Some churches have been allowing us to conduct praise revivals for the past 20 years now. These are the great encouragers of this ministry. We are not ungrateful, we can't forget so soon.
This experience made me to know why some gifted young ones are pushed out to other denominations without a divine directive because of the hostility they could not manage. I could have gone too but His grace,focus, perseverance and encouragement from godly and visionary leaders really helped me.
We always moved from cities to cities, villages to villages, campuses to campuses and fellowships to fellowships spreading the message of praise and choir ministries. *We made sure we started from the grassroots* staging city-wide praise and choir conferences. Those were the times we had no mobility. At times, we borrowed car because of our luggages and other materials to aid movements. I remember the day my wife had to carry the materials on her head because she was tired and some sisters in the church thought it was a sister that followed me from Lagos. This is quite an unforgettable experience.
However, we were and still happy doing this divine mission.
As I reflect, a Pastor invited us for a praise revival and the executive Council kicked against it because it was strange to them. They told the Pastor,  ' are you telling us we'll just be coming to church for 4 days dancing as if we don't have something else to do?' The Pastor wisely told them 'I have heard so many testimonies from my friends in Lagos on this revival but if you don't like it on the first day,I will tell the praise revival preacher to stop'. They all agreed with the Pastor.
We got there, started with the message of thanksgiving in a simple manner but backed up by the Spirit. The Lord hijacked the ministration and the whole house was ignited with His presence.
The very man that was saying, I have been in Baptist from cradle and I have never seen this kind of revival at the Executive Council-trying to discourage from holding the revival got his encounter on Sunday,the first day of the praise revival. They all then went to the Pastor, begging that the revival must not be stopped. They begged him to increase the days to 5 days. What a God of praise!
The Pastor called on this very man to do the remarks on the last day of the revival. He had to confess to the whole church that 'we(executive Council) could have robbed you(church) of all these blessings' but save the Pastor who wisely said we should just give it a trial for one day.
I still remember an instance when some sincere leaders decided to collect offering for the ministry after the two days choir conference. They eventually collected N43 only. We received it with thanks and as Paul would put it, "…none of these things move me…" (Act 20:24) because we were getting result seeing choristers and musicians converging in a conference to know what their ministry is all about and ready to be equipped and panted for change. God be praised indeed for the little beginning experience.
We met two music pastors in a choir conference recently where we were to minister as a guest. The two music ministers were telling the whole house how we used to come to their various churches years past when they were still young but now married with children. This always makes me a happy man any day, anytime-all to the glory of God.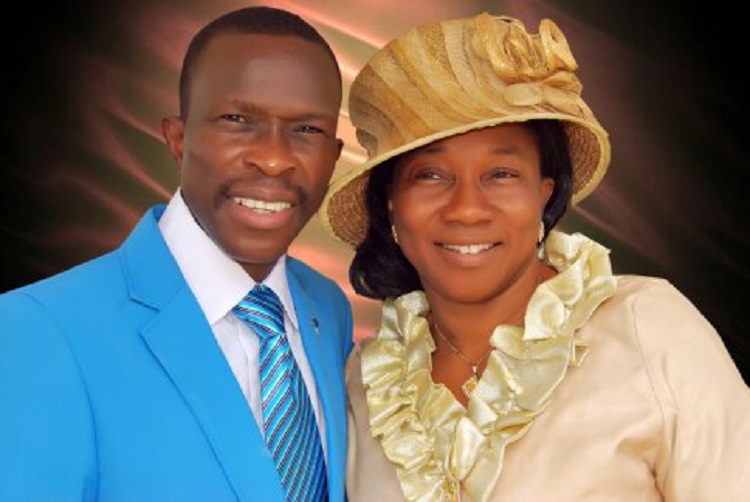 Mandate Progress Report
It was not quite long when the ministry crossed to other denominations and in all 6 geo-political zones of Nigeria. We have ministered virtually in all denominations except Deeper Life and Celestial Church as of today.  We are also privileged to cross the ocean from West to the East and also to South African countries with cheering testimonies to the glory of His name. Lots of music ministers and praise minstrels have been groomed and raised in a godly manner via this unique ministry to His glory. Many have been mentored and still under our tutelage till date. What He told us in March, 1994 from Act 1:8 when we were divinely denied to go to UK is now getting clearer. We give thanks for not missing the gradual and steady growth.
Above all, Jesus has proved and still proving Himself as a faithful Caller. 1Thes 5:24; John 3:31-33. We have no regret for a day for running this commission rather it's a privilege to be called and got it right without being replaced. Being valued by God to be called for an assignment is a great privilege. Duet. 7:6
I can confidently declare it pays to praise!
The breakthrough of our first mission car  was engineered in 1999 by Union Baptist Church, Osogbo, Osun State, Nigeria led by our father in the Lord, Rev, Dr. Olumide Kehinde  after a praise revival that year which was supported by our Kingdom partners especially Board of Trustees and Advisory Board members. What a trail brazer of the year!
In the course of these 25 years, we have enjoyed the support and encouragements of Christian leaders especially our denominational leaders in the Nigerian Baptist Convention, from Rev. Dr. Ola Fadeji, of blessed memory, to Rev. Dr. Ademola Ishola, to Rev. Samson Ayokunle and now Rev. Dr. Israel  Akanji and lots of our conference presidents and local church pastors too numerous to mention. We are not ungrateful. May you and your descendants never miss their reward and relevance in Jesus name.
In 2019, the Department of Music, Obafemi Awolowo University gave us the honour by sending one of the students to understudy our ministry in partial fulfillment of the requirements for the award of Bachelor of Arts degree in music while in 2020 our own Nigerian Baptist Convention through her television network, New Frontier Television recognized our ministry for distinguished Christian Music Mission. What shall we say about Praise Altar Music Award (PAMA) coming from the living legend, Ebenezer Obey Evangelistic Ministry, in the year 2005 for promoting the dignity of praise, choir and music ministry? As Panam Perci Paul would say, all these trophies we lay down before Him. Let God receive the glory and we get the blessings. This always gives a message that all eyes are on us. May we never misbehave in Jesus name, amen
What of the mercy and grace of criss-crossing and travelling to every nook and cranny of Nigeria and some parts of Africa for these 25 years without being maimed and kidnapped? I remember the day we left Lagos at 5am for New Bussa, in Niger State for a praise revival at First Baptist Church after a night of praise in Ikotun-Egbe precisely. I drove for 10-11 hours non stop. What a divine strength, grace and mercy!
Though, the journey was not without some accidents but He is always there to rescue and deliver us divinely. Being a delicate, popular and sensitive ministry, He has made us to record steady growth and progress without dent. He's always on guard to deliver us from spiritual attacks from different quarters and spirit realm even from unexpected people
This is a ministry which volunteers and goes to every where with invitation without asking for a fee since then till now, and keep on expanding the Kingdom through equipping praise minstrels and musicians via seminars and conferences. No doubt, we always enjoy divine provision, protection and recognition everywhere and in every way. We give it to God of praise and joy.
As we were preparing for the silver jubilee, we were led to raise a 250-mass choir and praise minstrels to extol and exalt our great Father together. To our surprise, over 500 pieces of customized anniversary T-shirts have been bought by our well wishers. What a proof of His calling!
Though, we have about 60 members in Praise 'N' Joy and almost 8 -10 of them are having their brand names moving out with their different crew members but they still give their allegiance to the ministry and get permission anytime they may not be around for joint ministration. This vision of 250 mass choir has now given the privilege of seeing singers and musicians coming together as a big family of praise to celebrate Praise and Joy at 25. This cuts across denominations, tribes, states, geo-political zones, age and status. What a way to glorify God at 25! It is a mission of good cheers and praise proofs@25.We give thanks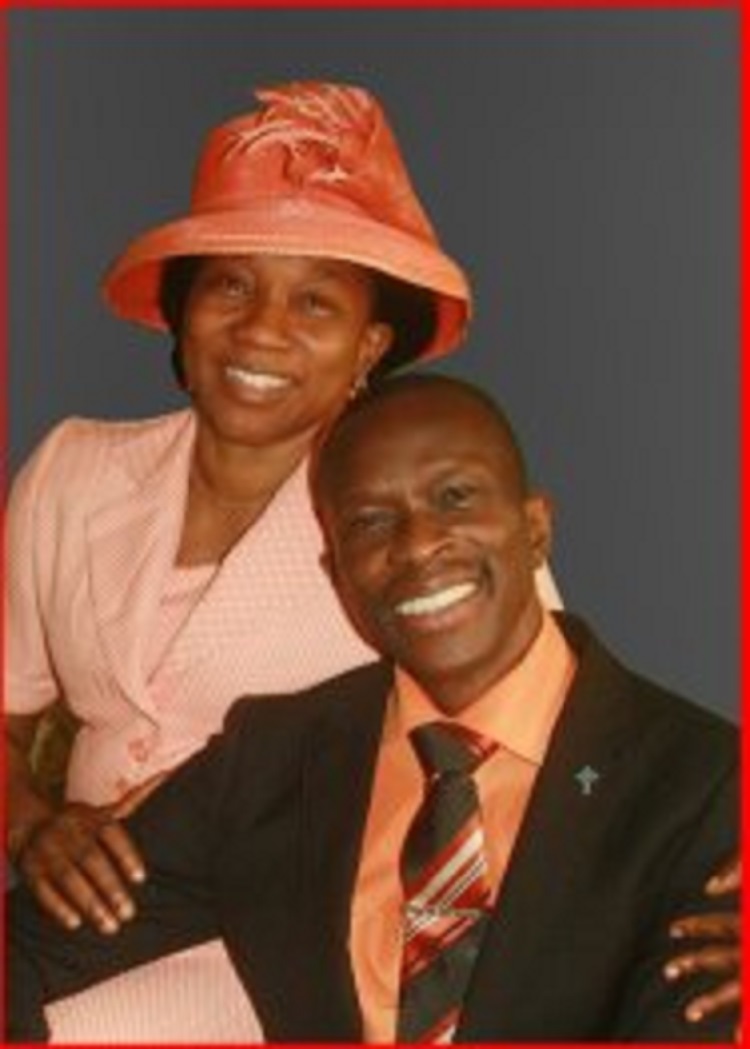 The theme song composed specially for this silver jubilee has said it all. Read through:
ABOVE ALL – John 3:31-35
Chr: He's above all/3
Let the people say…/2
Whoever is from above is above all
He who is from the earth is earthly
Whatever He commissioned, He is committed
Whatever He says, will come to pass
NITORINA
Adupe af'ogo fun Baba
Adupe af'ogo fun Omo
Adupe af'ogo f'Emi mimo
T'ewo gb'ope o/wa /2
Adupe/3 Gbope o/wa/2
Adupe/3 o.Adupe/3 o Adupe/3 oh oh oh gbope o/2
Adupe/3 gbope wa
Call: Though the beginning may be rough
Resp: He's above all
Call: No matter the trials and temptations
Resp: He's above all
Keep on holding the Fort
Jesus holds the key
It will surely and always end in praise/2
Call: Weeping may endure for a night
Resp: He's above all
Call: But joy cometh in the morning
Resp: He's above all
Winners never quit
Quitters never win
There'll be joy and victory in the end
Call: He is the God of all flesh
Resp: He's above all
Call: The truth everlasting
Light in the darkness
Resp: He's above all
Jesus is our peace
He is over all
He's faithful and always present help
CODA: Above all,we give thanks
He has done it again
Jesus is at the centre of our lives
What a faithful Father
Words and music by Phil Adika (c) 2023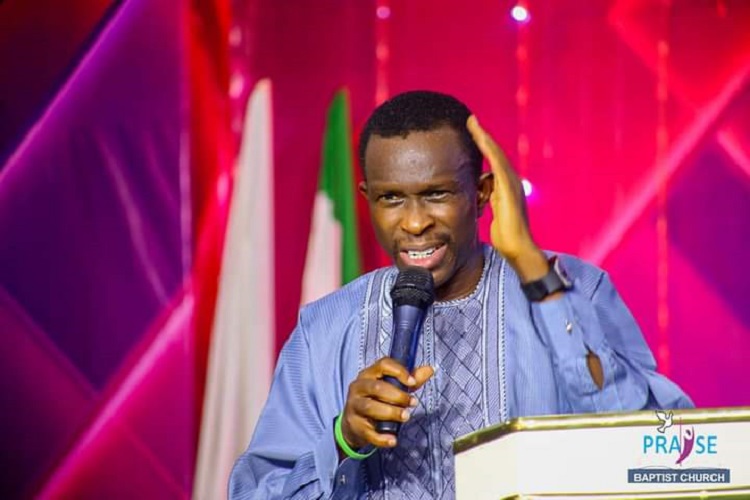 My Admonition to the Kingdom's Minstrels
The foundation of all success and fulfillment in the Kingdom's music is Christ. Singing and ministering outside Christ is failure, foolishness and disaster to happen. Never be a deceit, hypocrite and borrowed vessel. Be sure you are part of the Kingdom you are representing and singing for.
-Always ask for His grace to be holy and uphold integrity daily. There is no true worship of God without holiness (Pastor E. Adeboye ). Don't be deceived
-Identify with a local church. Never be a floating singer and musician
-Don't be careless about the *4F's of spiritual cancers* that militate against musicians. These are Female (immorality, worldliness), Finance (In contentment, love of money), Fame (Pride, Ego,) and Food(Gluttony, Covetousness). Pray for divine fame, famous and firmness in Christ.
This is a better 3 F's to be focused on.
-Get a tested, trusted and godly mentor
-Music ministry is large and complex. Therefore, get your assignment right and focus on it no matter what. Be yourself. Never be a copy cat. Be original. It will be foolish of me struggling to be like any saxophonist, trumpeter or drummer. You may be a back up singer and bass guitarist and still be fulfilled than any other 'famous ones'. If your assignment is behind the stage, just stick to it. Be focused. Don't be intimidated or feel unrecognised. Run the race that is set before you. Don't cross another man's lane. Your Caller is a great Rewader. Don't fight to be seen on stage or in the fore front. God sees your labour of love secretly. Wait, you will be heard soon. What you have in your 'hand' as a rod to Moses is enough for you to make marks and shake your generation and even beyond.
-God makes everything beautiful and better in His time. Wait for your time. God is not the God of only one person. Life is turn by turn. Ministry is about sacrifice not just comfort. Never force any door open so as last long in the ministry. We have so many trapped doors in disguise. Beware!
-Never let results or insults change your godly character as you move on in the Kingdom assignment. -People who are full of hate and envy never live a happy life (Otabil Mensah). Don't be a victim.
There are 3 sets of watchers in life and ministry-the first set are the well wishers come rain and sunshine while the second set are the on-lookers and haters of vision or assassins of vision who are waiting for the fall always. Even, if they hear good report from you, they will not be happy. And of course, the third set are the people in the middle. They are neutral. They are neither here nor there. If they see a man succeeding, they dance and identify with him but it is otherwise, they reverse.
-Always wage war against the spirit of competition. It kills.  2 Cor.10:12. Rivalry in the ministry is not godly. It is devilish in nature. Don't be a victim. It is only one life and only one God.
-Check your company or association periodically. It can be a bridge or barrier to your destiny. Shine your eyes. Move with the people who can motivate and inspire and make you better daily.
-Any song you know you cannot sing, repeat or defend when you get to His presence in heaven, discard, delete and stop it henceforth before it is too late.
-Fear God always. The fear of God is to hate evil. Prov 8:13. Blessing from above awaits those who fear God. Ps.112:1-3
-Be a 6 O'clock musician. Be heavenly conscious and at the same time, be relevant and please Him here on earth
I want to conclude and register it here that I have no regret for one day of heeding the call to full time praise-music ministry since 1992 and being an itinerant praise practitioner since 199 but rather it's getting better day by day to the glory of His name.
I repeat, IT PAYS TO PRAISE*.