On September 4, 2019 the body of Christ in Nigeria was hit with the passage of a rugged evangelist, missionary, crusader and preacher, Rev. Dr. Adewale Adeyeye in far away United States of America. Four years after his transition to glory, Pastor Folake Adeyeye,  his beautiful wife, in this interview with Christian Benefits' Christianah Omofe, shares the fond memories and legacies of the late founder of Rescue Team Int'l, and how she has been keeping his ministry alive along with the running of her international standard Montessori school, Christ Algate Christian Schools, catching the young folks for Christ from the tender age. Excerpts.
Please, can we meet you ma?
I am Folake Adeyeye, the associate pastor and wife to  Rev. Dr. Adewale Adeyeye, the late President of Rescue Team Int'l, End-time Generals, and the church arm, Christ Dominion Church until four years ago; precisely September 4, 2019 when he passed. After his death the mantle fell on me as the Lead Pastor of the church and the Convener of the End-time Generals. I am from Ilesha in  Osun state. I am a mother of three boys. I am also an educationist and the Executive Director of Christ Algate Christian Schools, Ojodu Berger, Lagos.
Share with us about your background and upbringing, including your rebirth experience
I was born into a Christian family. My father was a minister in The Apostolic Church although I didn't grow up to know him for about two years. I lived with my step-mother, and thereafter with my mum. I always lived in a Christian environment before I gave my life to Christ fully on March 11, 1996 in my first year on the campus. Since then it has been a glorious experience. I celebrate March 11 every year as my real birthday because that was the date I started my relationship with God and began a wonderful intimate relationship with the Holy Spirit. I was already an S.U (Scripture Union member) before I met and married my now late husband. I have been in the service of God right from the campus. I joined the Redeemed Christian Church of God and the Fellowship on the campus. I was the choir mistress and the treasurer of the fellowship till I graduated.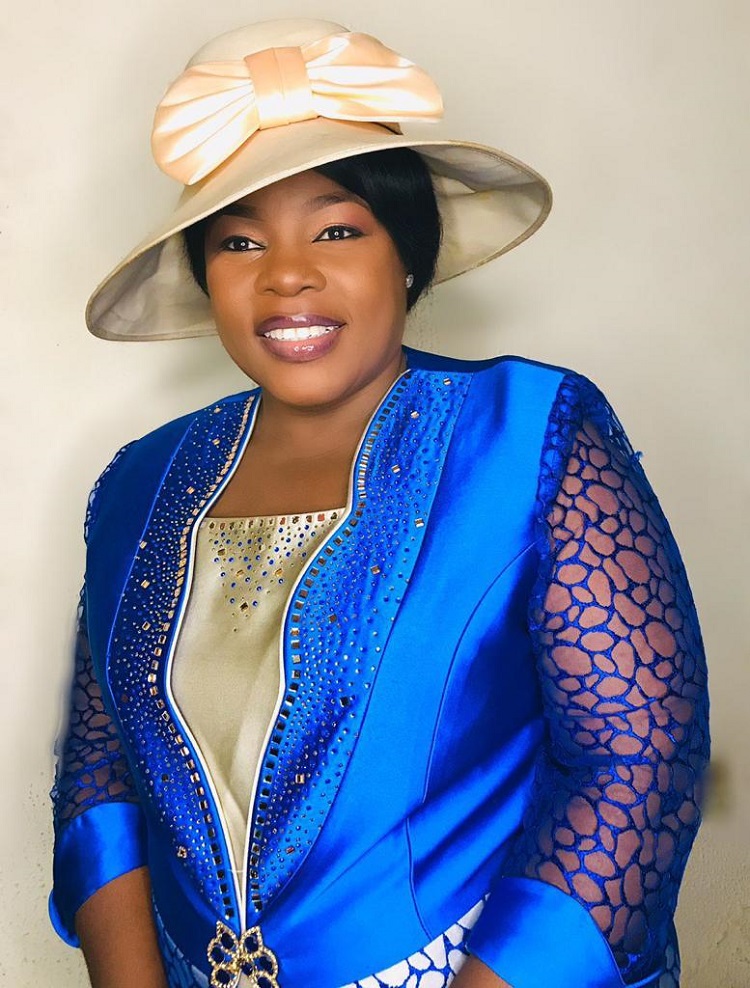 In loving memories of God's general; your lovely husband, the late Rev. Dr. Adewale Adeyeye, how have you been coping with the family and the ministry since his transition a little over four years ago?
It has not been easy but the grace of God has been sufficient. I can't explain how I was able to move on. In those days when we were together he would just crack a joke saying "I would go before you." I would reply him I can't step in his shoes. There is no how I can handle your ministry. I couldn't imagine surviving without him. He was a super hero who believed so much in God and whose faith can move mountains. He was a prayer warrior. To him nowhere is impenetrable for missions and crusades. To him all things are possible. I couldn't believe I could handle just a bit of what he left behind to step in his big shoes. When he passed it was like the whole world had crumbled. I felt how could I cope with the three boys, the ministry and the vision of my school because he was my backbone, my supporter, my encourager and my cheer leader. So, when he died I felt everything was gone. But I thank God. I believe it is my faith in God that has been sustaining us these past four years. Yet, I have not been able to do most of the things that he used to do like going on mission fields and planning crusades. But with our faith in God we are able to carry on the ones that we can.
Briefly share with us his last moments before his transition to glory.
On August 16, 2019 he went on coma on and off for days until a particular day when he requested to speak with me but I couldn't travel to America. So, we did a video call. He was excited speaking with me. I was also excited hearing his voice though it was faint. He wasn't the man that I used to know. I told him my visa would soon be ready and I would be with him. He said to me, don't worry. I've been with the Lord. I've seen the Lord. I've completed my assignment. I've finished my race. I screamed, and said Temi, what do you mean? He kept quite but later said to me, honey, calm down. I will come back to Nigeria and eat your food. After I spoke with him and left no one was able to pick a word from him again till he died about three weeks later on the 4th of September 2019. That was last his last moment with me.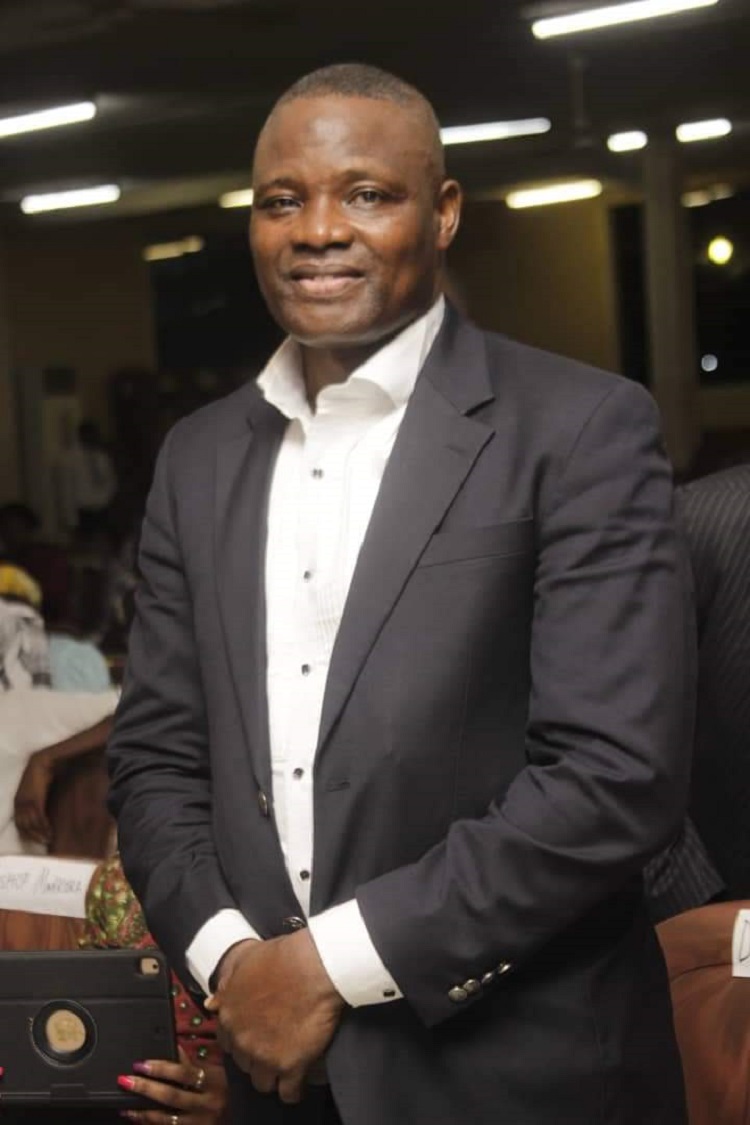 The Late Dr. Adewale Adeyeye
What are some of his legacies that people, particularly fellow ministers alive should emulate?
One, he was a man of prayer. We read in the Bible that Daniel prayed three times daily. I can't count how many times my husband prayed daily. When he wants to put on his trousers he would pray. When he wants to put on his belt, he would pray. We hardly ate together not because we didn't love each other. If I set the table for us to eat, suddenly he would start rolling on the floor; meaning another prayer session has begun. Sometimes, we got tired while waiting for him. You are journeying in the same car with your husband and you want to be talking with him, suddenly, he would start speaking in tongues till we get to wherever we are going. He ceaselessly communed with God that sometimes we wondered how many times this man really pray in a day. He frequently prayed and interceded for people.  He was a giver to the core. Even if there was no enough food in the house, the less privileged around must be attended to. He was a rugged evangelist. He believed everyone must be saved, so evangelism was paramount to him till he passed. He was a lover of young ministers. He cared so much about them. He always wanted to see how he could help their ministries grow that you would wonder if he had a cathedral himself. He believed every minister must be raised spiritually, emotionally and financially with the little he had. He wanted to see the young ministers prospering. He was a respecter of older ministers. He was very humble and caring to them. You can't see in him any sign of arrogance at any point in time.
How were you able to step in his big shoes to keep his ministry alive?
I have not been able to step fully in his shoes because his shoes are too big for me. I can't see myself running the ministry the way he did because I was always at the home front whenever he was on the field. I was always behind the scene. My husband might have just one naira and he would say he wants to run a five million naira crusade and it would happen. Initially, when we got married I used to say let's see how it would happen. But after I had seen many of such programmes happened when we never had a kobo at the beginning of such programmes, I started believing in his God. Whenever he said we were going to have a programme, even if I knew we didn't have any kobo anywhere, I trusted in His God that we would hold that programme. I can't really go in that direction. We traveled to many countries together packing clothes to the less privileged in South Africa, Ethiopia, Mali, and even in the U.K and the U.S. So, for me, his shoes are just too big and too large that I can't step in them.  I am only trying my best doing the bits that I can as a woman.
Specifically, what are the vision and the mandate of the ministry?
The vision of the ministry of my husband is to reach out to the poor and the less privileged emotionally, spiritually and materially, and it was not as if we are very rich. We don't even have our personal property. We received from his partners all the materials; clothes, drugs and food items among other materials that we shared to the poor and the less privileged in villages and rural areas cross and outside Nigeria; always attending to people, just to put smiles in on their faces. That is the major vision of his ministry. And he was so much committed to this calling, that my husband died comforting those who are mourning in Zion.
Can you recall the humble beginning of his ministry and its impacts till the set man joined the triumphant saints?
My late husband, Rev. Dr. Adewale Adeyeye was commissioned by Pastor E.A Adeboye and Bishop Francis Wale Oke in his local church in Ilesha in 1986. He started as an evangelist, going from campus to campus ministering to the youths till he began full ministry. He started from a praying ministry, attending to youths on campuses before he came to Lagos hosting crusades of thousands of people. He was the only one who can explain how he was able to bring Baba Adeboye, Bishop Wale Oke and a host of other top notch ministers of God to preach in his crusades.  He brought many top and popular ministers from Lagos to Ilesha to minister. My husband started well, and I can confidently say that he finished very well to the glory of God. When he came to Lagos he impacted so many lives. He moved from the grassroots in villages and rural areas and got to the top, ministering across nations, including U.S, U.K, Canada, South Africa and several other countries, impacting and touching lives till he joined the triumphant saints on that September 4, 2019.
What are some of the ministry's programmes in line with this mandate?
The ministry runs a church arm, Christ Dominion Church. We still attend to the less privileged. We hold Family Prayer Summit every third Sunday of the month. We used to hold a weekly Rescue Team Hour of Destiny where people from different denominations come together every Saturday morning to pray from 7am-9am until we moved to our present site at Akiode Ojodu two years after my husband died. We still host the annual End-time generals' conference that attracts hundreds to ministers from different countries. Shortly after the August 2019 conference, my husband traveled to the U.S where he died that September 4, 2019. We held the conference in 2020 before the COVID-19 outbreak two weeks later. By the grace of God, we held the conference in 2021. In 2022 we held the 10th year anniversary of  the End-time generals' conference, which was a very huge success. This year 2023 we paused due to the 2023 general elections. More so, the burden of hosting the conference annually has become too heavy for me with free registration, free accommodation, and free foods; free everything. But by the grace of God next year March 2024 we will pick the conference up again.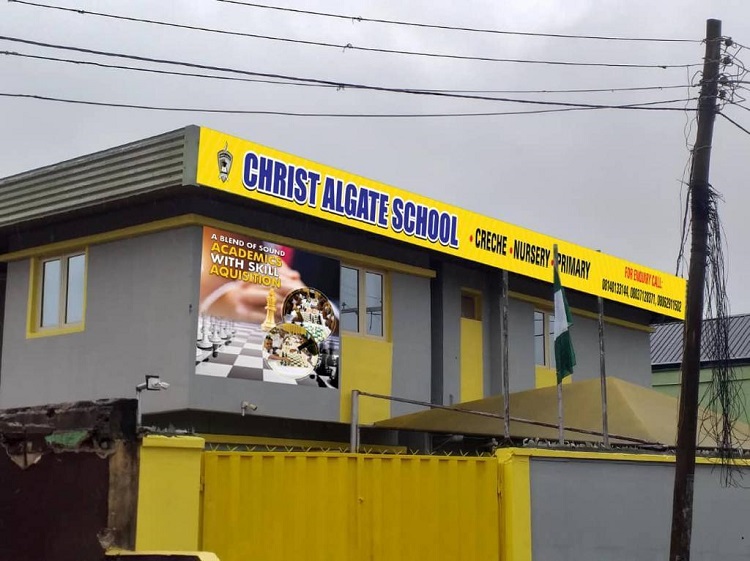 Now, let's talk about your private school, Christ Algate Christian schools Ojodu Berger. Tell us about the vision of the school
Christ Algate is a Christian school to the core. When I say it's a Christian school, it is not because it bears the name Christ. It is because we blend its curriculum with the word of God. We bring God into every single thing we do with the children. Some years back where I was working in a secondary school for 18 years I noticed some character defects in some children from rich homes. And one day the Lord said to me while I was teaching, look at these children as they change in levels they are formed. But there are some habits in them that one may not be able to curb if care is not taken. They are like dry bones that cannot be bent otherwise they will break. I asked the Lord, what do you want me do? And he said to me, "catch them young for me." All my life I have worked in secondary school. But the Lord said he was not sending me to secondary school. He said he wants me to start a nursery & primary school. I looked at it, where am I going to start from? Since I graduated it has always been secondary school all my life. On January 5, 2015 the school came into been. We run creche to primary six. And it's been God since inception. The vision is to catch them young. When you bring your baby to the creche we minister life to that child. I stand by the door and minister life to the children. I minister salvation to them. From the creche, kindergarten to play group we minister life to them. I believe that even if any child leaves this school today, wherever he or she goes, with the salvation we have pronounced into his or her life, if at any given point of U-turn, he or she will come back to Christ. We hold devotion every morning from Monday-Friday. It is not only the children we are catching for Christ. We are catching the school staff too for Christ. If you are not a Christian you can't work her. It is not that we discriminate. It is because we make our Jesus known to everyone;both the children and the staff in the school. We fast three days every month. Every morning, we keep altar of prayer. As as soon as the teachers resume 7am-7.30am we have prayer altar every morning to commit the day into the hands of the Lord. We have general assembly on Monday and Friday on the assembly. Every Tuesday afternoon we have devotional where we teach the children the Bible. Every Friday, we have fellowship. Even though they are young, when you see our children quoting scriptures, you will marvel, is this a church? That is why I said it is not because we bear Christ. We indeed practice Christ in our school. We integrate the Bible into every subject. If I am to teach you family, I must let you know that God instituted family in the Bible. If I am to teach you name in English, I will let you know there is name in the Bible. If I am to teach you water, I will take you to where water is mentioned in the Bible. We make the children to see God in every subject. Without opening the Bible at all times, in every subject we bring them back to God. Our aim is to raise a Godly and goodly generation. The generation of lawyers that will not compromise and doctors that will not abort in their own hospitals.  The Godly generation of market women that will not inflate prices outrageously and of bankers and other professionals that will not steal or manipulate figures. From the tender age, we are instilling God's morals, values and virtues into them. The Bible says if the foundation is destroyed, what can the righteous do? So, we build a Godly foundation for the children, precept upon precept, from the tender age. We are trusting God for the secondary arm of the school very soon.
What is the strength of the school in terms of academic standard, facilities and teaching staff etc.
In terms of academic standard, we run both the Nigeria and the British curriculum. We have produced several children into secondary schools; including Command and Air force Schools. We aim at meeting up with the international standard. I was in Finland last year for two weeks understudying their education and curriculum. We try to make sure our children can measure up with other children globally and fit in wherever they go in the world. We have some of our graduated students in the U.S, the U.K and Canada, and we are getting feed back from there how well they are doing that they ask them which school they come from. (Continues)