Rev. Dr. Adebayo Samson posits that the reason for birthday celebration essentially is to be a blessing to the less privileged. The general overseer of Divine Help Ministry, a successful apostle in the market place and the author of Theology of Birthday, shares with Christian Benefits in this interview, his humble rise from eko (pap cake) hawking in the village to a successful businessman and pastor in Lagos, as he rolls out the drums on Sunday, November 26, 2023 to celebrate his 60th birthday with empowerment of 60 less privileged widows.
Please, can we meet you sir?
My names are Rev. Dr. Temitayo Adebayo Samson from Iperindo; the headquarters of Atakumosa east local government of Osun state. I'm an Ijesha man.
Congratulation on on your recent PhD award from United Bible University (UBU) on the completion of your doctorate degree studies in that university. Sir, what does the PhD award mean to you?
I started attending Bible schools since 2013 from Mountain of Fire & Miracles Ministries (MFM) where I earned two diplomas. In 2015, I attended Church Growth Institute for further studies. In 2017, I enrolled at the United Bible University (UBU) for undergraduate studies. I returned to the same university for doctorate degree studies and recently earned PhD honor. I believe hard work pays. Now, what the award means to me is that one can achieve anything in life through hard work and determination with the help of God.
Your PhD award is like an icing on your forthcoming 60th birthday celebration on November 26, 2023. Again, congratulations. Please, tell us how you feel clocking 60 on life.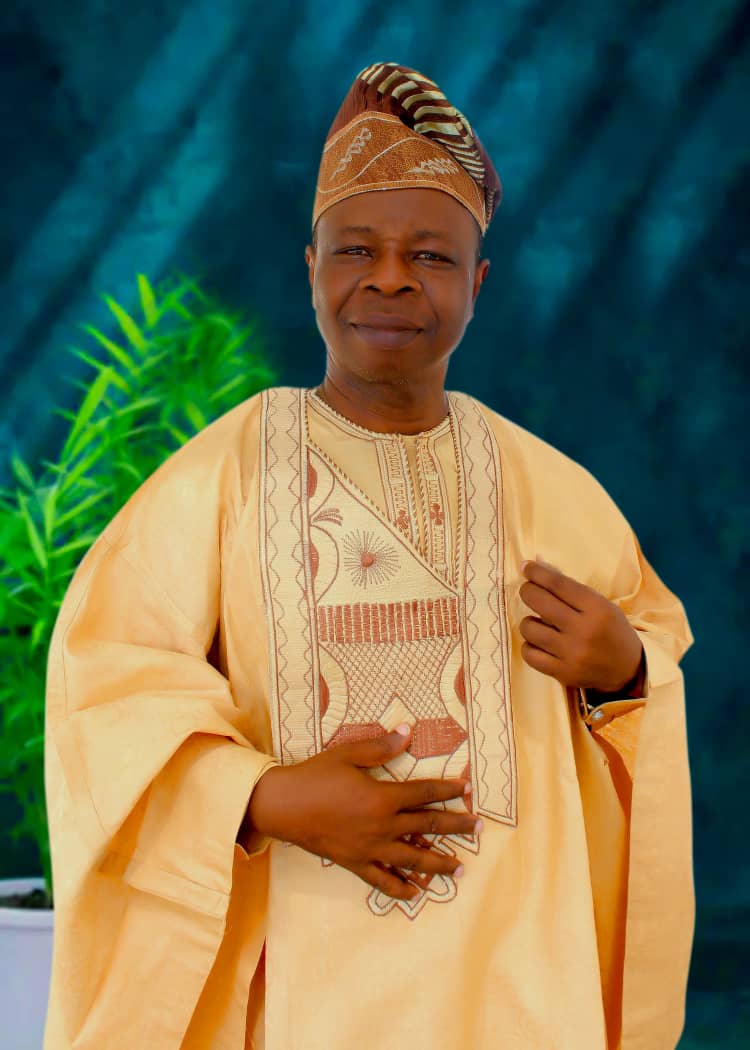 I feel grateful, happy and pleased with God for enabling me to clock 60 in life.
Please, can we have a look at your childhood and upbringing?
I had an interesting upbringing. I was born and raised in a village by my parents. Growing up in the village, we went to the farm as early as 5 a.m everyday to work. My father was a disciplinarian. He taught me how to do things on time, and this has been part of me these 60 years of my life. If a church programme is fixed for 5p.m, I will be there by 4.30 pm before others. Doing things on time is one legacy my father bequeathed to me.
How about your hobbies and some naughty things you did growing up?
While growing up one naughty thing I used to do was dodging house chores because almost every night we pounded yam for dinner. When my father noticed this, he starved me for punishment. Second, my mother was eko (pap cake) seller and I assisted her in hawking. Twice I kept one wrap of her eko and replaced it with one of the wraps I sold as my profit. Unfortunately, the second time I did that I hit my foot against a stone and the tray of eko fell off. My mind told me it was because of what I did, hence I stopped doing that. I attended Saint Mark's Anglican Primary School. As my hobby, I loved playing football and table tennis in the school.
How will you describe your lifestyle before you became a Christian?
I was religious like Nicodemus before I became a Christian. I was born into a religious Anglican family with the view that one is a Christian by going to church and bearing a biblical name like Samuel. Moses, David Abigail, Mary etc. My fore-fathers brought the Anglican Church to our village. When I came to Lagos in 1982 a friend invited me to the"October Enlightenment Campaign" programme of the Assemblies of God Church, Alakoto, Apapa, Lagos, but I didn't attend that until the next one in October 1983 where I listened to the preacher's ministration on "The importance of salvation." The ministration was so intense that I was convicted of the essential of giving one's life to Christ personally. Immediately, I received Christ in my life right there.
How will you describe your walk with the Lord from that time till now?
It has been so interesting growing in Christ from one level to another. I joined the Assemblies of God Church with just one shirt and two pairs of trousers. From the day I gave my life to Christ I was always the first person to appear in church for evangelism till I became a church worker. In 2010, the call to the ministry came but initially I refused until God said He only sent me to the Assembly of God to be trained for the ministry.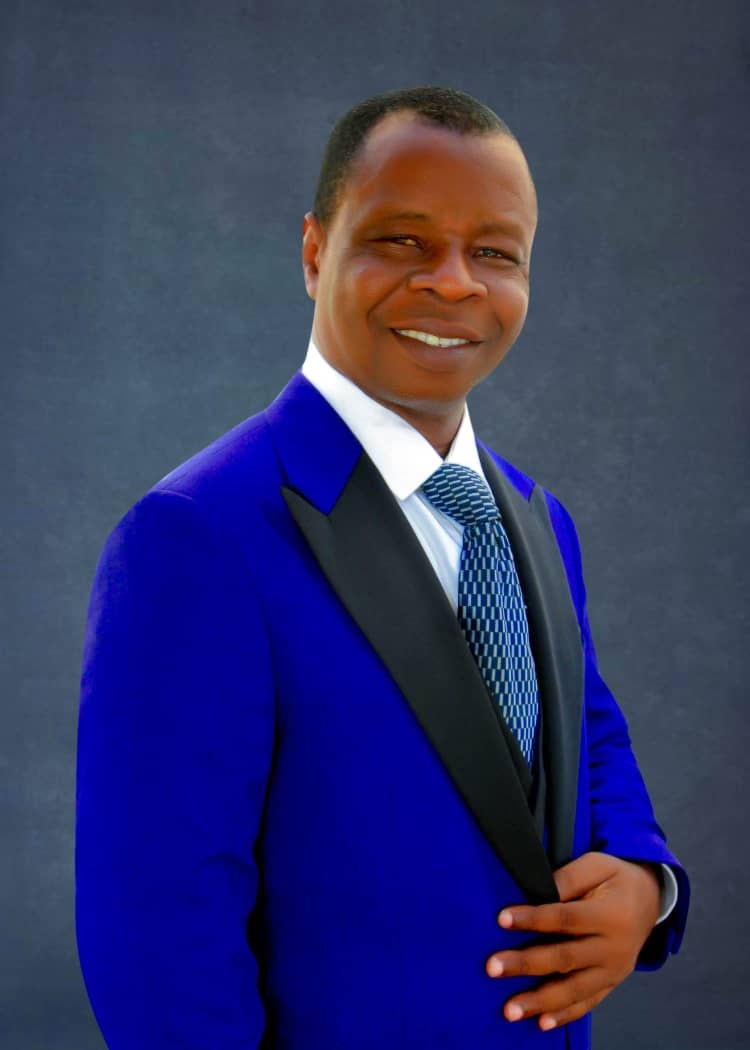 What is the specific mandate the Lord gave for this ministry?
I remember vividly after I received the call how I fasted and prayed for three days about knowing God's mandate for the ministry. And God told me through a lady under my ministration at the Assemblies of God Church, Egbeda, Lagos when she revealed God's mandate to me point blank, "I have called you. I have given you the ministry and grace of deliverance. Go and deliver my people from bondage."When I heard this revelation in the presence of our church leadership, particularly my pastor, I felt relieved. So, it was not difficult for me leaving the church to start the ministry because the revelation was right in front of my mentoring pastor.
What is the Challenge your Challenger," programme of Divine Help Ministry this November 2023 all about?
God specially gave me this programme after praying to challenge and solve people's problems both spiritual and physical. We also use it for Kingdom business where we go out to win souls and also encourage ourselves on sacrificial giving.
What are the other programmes of the church where God imparts lives?
We hold Deliverance Hour every Tuesdays from 6a.m – 7a.m, titled: "Power Must Change Hand." Every Wednesday  we hold Bible study in the evening and "Prevailing Night" vigil same Wednesday, Of course we hold our worship service every Sunday from 8a.m till 11a.m Annually, in June through July, we hold our 30 days marathon prayer where we focus on intense deliverance prayers. We record awesome life-transforming testimonies in the lives of people from all these programmes, to the glory of God.
Now, back to your 60th birthday celebration. What are you most grateful to God for at 60?
When I clocked 57 I told God if He helps me to clock 60 I will be grateful to Him; and not only that, I will celebrate my 60th birthday with 60 less privileged widows by empowering them. When my wife celebrated her 50th, I wrote a pamphlet titled "Theology of Birthday"  in which I emphasized that one will reach a level in life that one will longer seek to receive from people but to give to people on one's birthday celebration. Essentially, the reason for birthday celebration is to be a blessing to people, particularly the less privileged particularly widows. Personally, I have received God's grace, and I have to extend that grace to others. So, on my 60th birthday celebration I'm not seeking gifts from people but seeking to empower 60 less privileged widows.
At 60, who are the people that have played some significant roles in your life and ministry?
The Holy Spirit is my first influencer. Studying the word of God also plays a very significant role in my life and ministry. However, God has used some people for me like Rev. Amos Adebusuyi, Rev. Nduka Abuka, Dr. Bola- Akin-John and Prof. Kunle Macaulay who taught me how to use theology to solve societal problems.
At 60, when is your happiest as well as your saddest moments in life?
My happiest moment is anytime God uses me to solve problems spiritually, financially and emotionally. My sad moments are whenever I see needy people suffering around me and I couldn't help. I feel very sad. I usually wish I'm God who can solve every problem at any time.  I'm sad at the sights of people suffering.
 How much are you fulfilled both in life and ministry at 60?
To a certain degree, I can say I have achieved some measure of fulfillment in life and ministry because whatever I want to do, I do it on time. I remember how we got our land property for the ministry. During our first year anniversary, God said people should help in getting the land and people responded massively.
How do you run your business with the ministry without affecting each other?
I follow God closely and study the system that put things in order. In my business, I put capable people in charge of our various operations, and with the help of online transactions, I can stay at home and still work like I'm in the office. This really helps me to focus on the ministry without jeopardizing the mandate of the ministry and the focus of the business.  The two (the ministry and the business) work together because what I get from the business is also used for the furtherance of the ministry. I'm into the business of clearing and forwarding of goods and services from Nigeria to abroad, and also within the country. We are duly licensed by the Nigerian Customs Services (NCS). We have been doing this business for more than two decades with the fear of God.
Behind every successful man, there is a supportive woman and disciplined children. Can we look at your lovely family?
The best thing God has done for me is getting married to my wife. My wife is my greatest gift after my salvation. I have never regretted marrying her. When I started the ministry, she was my interpreter. She has been my support since we started this ministry. My children also embraced the call and support the ministry.  Most of them play major roles in the church activities. I'm always happy for the blessed family and home God endowed me. It is a gracious thing that my children are following my path of the ministry.
If God tarries, in the next 10 years when you will clock 70, what are your goals?
When we celebrated our 10th year anniversary, I rolled out 10 years plans or goals to achieve. One of the goals is to have our church branches in one each in all 57 the local government areas of Lagos state in that 10 years plan, and that was when I was 57 years old. Again I said by the time I'm 70 years old by the grace of God, we want to have 10 churches in 10 cities across Nigeria. This is called "Vision 10/10" which requires more than half a billion naira  to accomplish. I also want to establish a Bible School because the vision of the ministry has to continue from strength to strength, and level to level.
Finally, what is your advice to the young ones looking up to attaining 60 in life like you someday?
First, they must not misuse their bodies in their youthful age. They should not misuse the grace of God upon their lives. Above all, the must ensure they eat well, and do lots of body exercises regularly. However, whatever one does without God is in futility. Therefore, they must absolutely depend and rely on God but must do their own parts in the fear of God.
Once again sir, congratulations on your 60th birthday, and thank you for your audience
 You are welcome. God bless you Christian media ministry for its impact in the body of Christ.