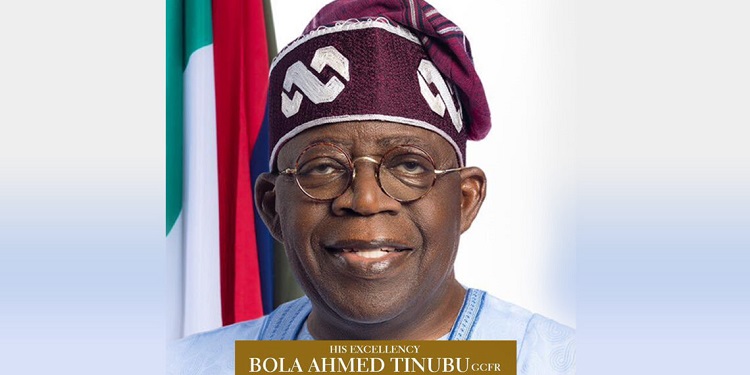 President Bola Ahmed Tinubu's MMT (Muslim-Muslim Ticket), just like what the fellow called Nastril El-Rurai did in Kaduna state, is an opening of the floodgates of bloodshed for an imminent genocide never in the history of this country. We heard the kind of bloodshed that went out in Kaduna state because of this MMT that was voted at the governorship level.
Now, we have brought that MMT to the federal level. And one of the side effects that nobody seems to understand is this. When the colonial left us, they gave us a nation that was engineered to keep failing without falling. And that is because was a precarious balance that they did in such a way that it was necessary for us to have a Muslim-dominated north that needed a counter balance of a weighty Christian South to keep the nation failing without falling. Now, the moment you remove the counter balance, you open the floodgates of hell.
The last time an African country did this was in 1994. They took a part of the colonial equation without having the understanding, because they say Africans are emotive, intuitive, unscientific and incapable of critical thought. And when they did that in that African nation, I.2 million people were slaughtered within one hundred days.
I can tell you that the imbalance created in that country is nothing compared to what President Bola Ahmed Tinubu, to fulfill his ambition, unknowingly has done to the precarious balance that was holding Nigeria.
Now, after all said and done, what shall the righteous do? This is not the time for self-deceit. First of all, we need to understand the nation Nigeria is facing nothing less than five existential threats as we speak right now. And President Bola Ahmed Tinubu has to be brought to his understanding that he is merely a pawn in a large spiritual construct that is after the destiny of Nigeria,
Now, any family for starters that has had to deal with the drug addiction problem will that if there is one thing we cannot afford in this country is for a nation whose borders are porous, and corruption-ridden is to become user friendly to drug barons, that it will now become a paradise for illegal drugs merchants from all over the world.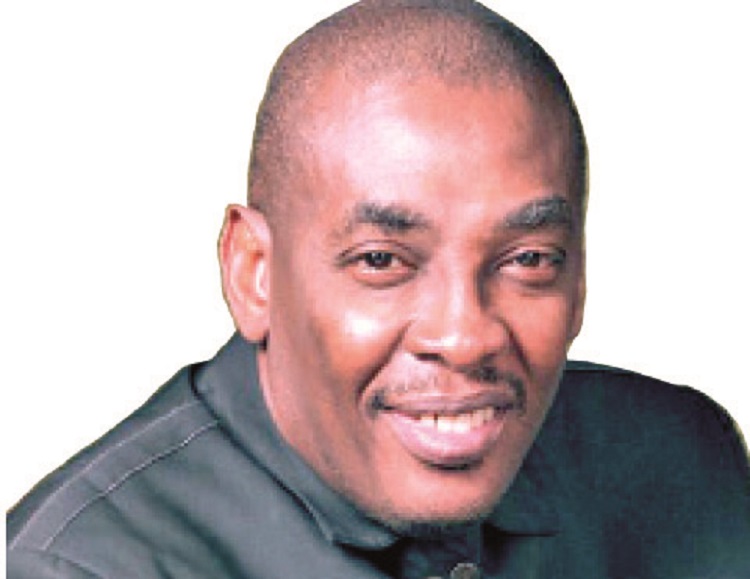 This is something that we cannot afford. We cannot allow Nigeria to become a drugs cartels paradise. This is what we are watching in the offing. So, righteous men all over the world and within Nigeria have to join hands together to put up a monitor and a watch on the drug cartels and the doors opened that will try to exploit in the days ahead.
Now, we ought to remember that President Tinubu himself is a pawn in this whole game. So, we need to intercede for his life. We need to pray for God to protect the life of President Bola Ahmed Tinubu to give him, not only sound health, but also give him divine protection from the enemies within, because, at the slightest opening, I can tell you the terror hydra is ruthless. It's global machinery, and there is no amount of cunning that one man can put against that global machinery.
So, what are we talking about here? We need to pray for him for God to open the eyes of his understanding. Let God help him to see his own reflection in the mirror of truth as the ugly embodiment of the corruption that is enabling the forces of darkness in Nigeria.
Knowing that President Tinubu is not beyond salvage, we have to ask God to shatter the demonic illusions of grandeur that is powering his inordinate ambition.  We must ask God to heal him from childhood traumas; the things that have pushed him into the universe of alternate truth for we know the history of many things; I mean he talked about him of attending some school in Chicago, talked about him attending Government College Ibadan, and he cannot quote his school numbers and all that. So, we are going to have to get to join our hands together and pray for the life of this man, and for God to open the eyes of his understanding.
So, in closing for now, I want us to make it clear, there has to be known that the capture of the Ark by the philistines and dragon is just a temporary setback. The Church of Nigeria will bounce back. The greatest challenge we had in the first place was this, Eagles had no reasons to fly at the same level as bats. So, we must repent, ask for God's forgiveness and ask God to cleanse this disgrace, where one man emboldened by powers of darkness, put one hand behind his back and defeated the whole Nigeria church put together.
I want to ask you to do something for us. I want you to please, share this because we are going to come back to you again. And when we are coming back next time we are going to come with a lot of solutions that have to be in place as we watch over this country. Like I said to you, the destiny of this country is in the hands of God-fearing people within and outside the Church who must join hands together to stand against this tide and make it known that it is a dishonorable thing to be offered any position in this government except the Lord Himself is the One orchestrating it. And not only that, when we come back, we are going to help you to understand what we call the way of peace.
When we come back, we are going to look at the prophetic proclamation of Sir Abubakar Tafawa Balewa on the 7th of October, 1960, when he spoke about eternal truths. The liberation fathers of Nigeria foresaw this time. They knew that a generation would come that will stand for righteousness for Nigeria to get into her destiny. And by God's grace, we will make it. So, brace up the Church. Let nobody be discouraged. Let nobody be despondent. Darkness can only reign for a short season. The light has come. The start of this nation will rise like never before.
This is the concluding part of Rev. Ladi Thompson series on Darkness Descending (Part 3)