Evang. Victor Aina has reminded all believers of their calling as miracle workers, and not miracle-seekers. The missionary evangelist at The Christian Brethren Church (TCBC), Lagos, shares with Christian Benefits his mission experiences, and charges all believers to move out from the church setting to go minister the gospel of Jesus Christ to the people outside the church whom he says are the ones that really need miracles. Excepts
Please, can we get to meet you?
I am Evang. Victor Aina from the Christian Brethren Church (TCBC), Ejigbo, Lagos.
Since when have you been in the ministry, and how will you describe your experience in the ministry and the impact of your ministry over the years?
I marked my 25th years in ministry last April 2023. I thank God for His help for the grounds that have been covered both in Nigeria and some other countries. God is really faithful for the souls that He has won unto Himself over the years through the work He committed to our hands.
Briefly, share with us your rebirth encounter before your call to ministry
I had a peculiar salvation encounter. I first gave my life to Christ in 1984 at about 10 years old and was baptized. I was very good in the things of the Lord. I represented the children church in Bible quiz and memory verse competitions, and won many trophies for the Lord. Unfortunately, when I was in secondary school (a boarding), I mixed with some Lagos boys and went wild until I retraced my steps to the Lord.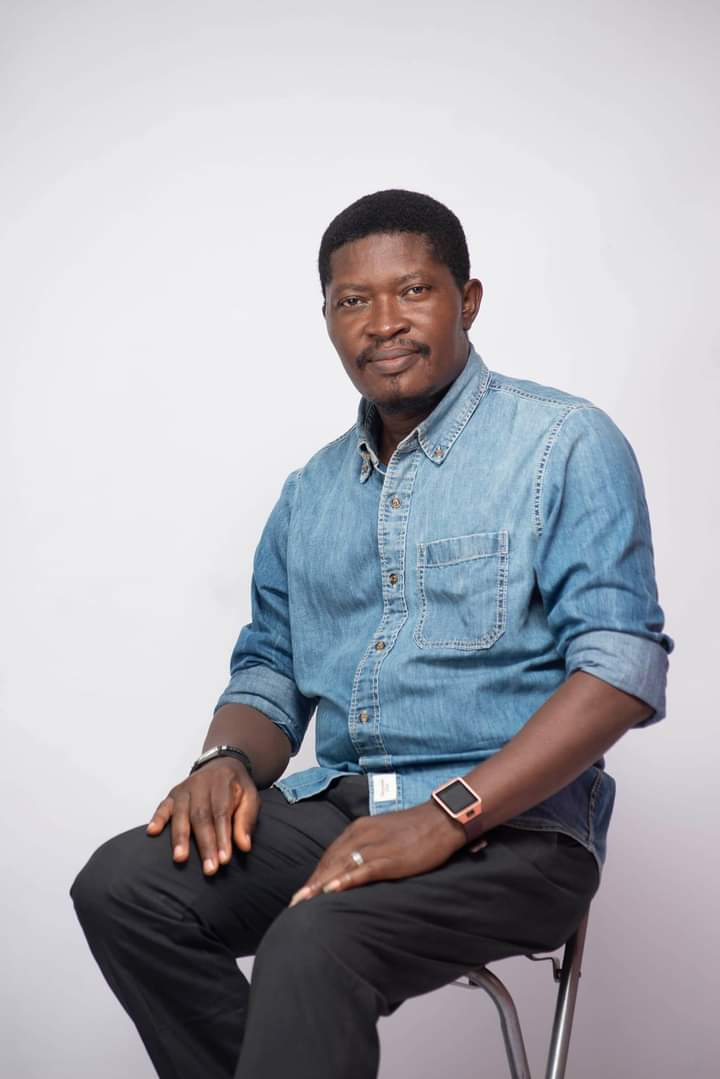 Share with us how you retraced your steps from your temporarily lost encounter
In my final year in the secondary school something spectacular happened. When I was about writing the West Africa Examination Council (WAEC) examination, I began hearing God that He needed me for His work. He said I should not waste my life and time. He warned that I cannot have head way in life except I serve Him. I ignored both the calling and the warning, wrote the examinations but failed. Before I wrote the examinations my father was very confident that I would make eight As. I registered for the General Certificate Examination (G.C.E) and studied hard to pass but I still didn't give time to God nor yield to His calling and warning. I wrote the G.C.E, and unfortunately again, a son of a commissioner in Ilorin, claimed my G.C.E results despite that it was my passport that was affixed to the G.C.E card. This was abnormal, and it made me realize something was wrong with me. As a result of this incident, I started adding Victor to my initial names; Olayiwola Aina. At this point, I submitted that it was God at work and  cried to the Lord for mercy.
What happened to both your Christian life and academic pursuits thereafter?
The Lord answered my cries for mercy. Unfortunately again, when I was in higher institution I returned to the world again until someone lied against me. In the course of my sober reflection on the series of the unfortunate incidents that had happened to me, God spoke to me, "If you had been where you were meant to be, all these wouldn't have happened to you." That got me thinking and I made up my mind to finally surrender my life to Christ. Nobody preached Christ to me. I just went straight to Baba Adeboye, confessed my sin and he prayed for me. And that was both the turning point and the hallmark of my Christian journey. By the grace of God, during that time I had an encounter with Bishop Oyedepo and  joined the Living Faith Church. Since then I have been growing in the Christian faith?
What are some of the sacrifices you made for your growth in the Christian Faith?
There are lots of sacrifices. For instance, presently, I am having a challenge with one of my wife's family member based in the U.S inviting us to relocate to the U.S.  But God has not told us to relocate to the U.S. This is one opportunity millions of people are seeking. My concern is what happens to the work God committed to my hands in Africa if I relocate with my family to the U.S. I have traveled on bike for over 10 hours from Liberia to Cote'd'voire to go minister the gospel. It took three days for the dust to leave my body. I seek opportunities that will glorify God; even in my secular work. I run a company that is into oil & gas, flow meters and pumps services, calibration and pressure testing for companies. I usually suspended all that whenever I fixed a crusade, or was going on mission for months until one of my mentors, Pastor Andy Morgridge counseled me to engage someone to run the business on my behalf whenever I'm going on crusade or mission for months. Back then, if you call me for business on the way to work for God I would turn it down because I know God can meet my needs. I never considered the financial losses until Pastor Andy told me that is unwise, and counseled me on balance.
Talking about mentorship, from a young believer till now, who are those you look up to as your mentors in the Christian life, and also in the ministry?
As a young believer, Bishop Oyedepo was a very good mentor to me until God shifted my focus to the End-time after I watched the telecast of a particular servant of God many years back while attending the All Believers Conference in Ibadan.  Then, I was in charge of a house fellowship in Winners chapel. In our fellowship then we were doing a teaching called Genesis series following my encounter with a particular book by a man who runs a Radio Bible class. When I began the Genesis series I realized I was teaching my own doctrine instead of the Bible. One particular day my wife called my attention to one Pastor Afolabi Oladele talking about Genesis on NTA. I said God had vindicated me. I began following Pastor Afolabi Oladele's teaching till I heard God told me this is the place (The Christian Brethren Church) that I want you to be. That was how I left the Winners for The Brethren, which is even closer to my residence at Ejigbo than the Winners at Sango Ota, Ogun state.
Share with us your first day experience at The Christian Brethren Church (TCBC)
On my first day of fellowship at The Christian Brethren Church it was Pastor Tokunbo Oshokoya that was preaching, and he was talking about faith. Looking at where I was coming from most of the things he said did not sink with me and he noticed it. So, he said, "This brother that I'm looking at did not agree with some of the things I'm saying." After the service, the head usher, Elder Kola welcomed me and encouraged to attend the next Sunday service. I told him I would be going to Bauchi for the All Believers Conference. I also told him I'm more into missions. He held my hand, took me straight to Pastor Andy Mordgrige and told him do not let this man go. From there I began working closely with Pastor Andy Mordgrige, especially on crusades and missions.
How much has the church (TCBC) further impacted your Christian growth and ministry?
The church has impacted me tremendously in diverse ways. There is nothing more important than fulfilling purpose. Eccl 3 says "God created man and he put eternity in their hearts". There is a vacuum in everyone. Until one begins to work in purpose that vacuum cannot be filled. Those that are looking for fulfillment in kidnapping, killing and yahoo yahoo among other crimes it is because they are not working in purpose. And that is the work of parents and mentors.  A mentor is not there to sell his own vision to you. Rather he is there to assist you sharpen whatever vision God has given to you. I had worked under someone that is not given to evangelism and missions, and I was not fulfilled until I fully submitted to Pastor Andy. I have had encounters with several ministers of like passion from different parts of the world, Pastor Andy Morgridge is clearly distinct. When you see the results and testimonies that your work produces, you will know that you cannot operate elsewhere and be fulfilled.
Tell us about some of your field experiences as a missionary evangelist
First, if you are called, know the person that called you. Second, know what you have been called to. Third, know what is available for the call. We often say that in the place of assignment there will be provision. That is correct, but I have realized that a vision or calling is practical. When God calls you know what He has called you to do. I have been on missions with diverse experiences and testimonies. For instance, in 2019 a woman with a breast lump developing into cancer attended our Abuja crusade in conjunction with the PFN Abuja. God had spoken through me that every sickness brought to the crusade ground shall be healed. Sometimes, when one makes a declaration like this one may be afraid what if it doesn't happen. After my prayer ministration I called for testimonies. That woman was the first person that came out to share her testimony. You see people crying and glorifying God. My joy is seeing God moving in the midst of His people. Mission is all about reconciling people to God; not to oneself or to a church. Mission is different from church setting that is a community of believers. Every believer is a miracle worker. Those that really need miracles are outside the church. So, every believer must go out on missions to minister the miracle of salvation and other miracles to the people outside the church. This is the Lord Jesus' command to every believer in Mark 16: 15, "…Go ye into all the world, and preach the gospel to every creature."