Pastor Phillip Osung is a unique new generation pastor and prophet-evangelist. Osung had his rebirth encounter and foundation at the Deeper Life Bible Church. The Oron- born , Akwa Ibom state, preacher's exit from Deeper Life for another ministry exposed him to what he called a very dangerous church politics that almost cost him his salvation before the Lord led him to launch out his prophetic and evangelical ministry popularly known today as Born-Free City Int'l. The young charismatic preacher and prophet shares the odyssey of his salvation, calling and ministry in this interview with Christian Benefits. Excepts.
Please, can we meet you sir?
I'm Phillip Osung, Senior Pastor, Born-Free City Int'l, Akesan, Igando, Lagos, with a branch at Badore Ajah, among other branches across Lagos state.
Share with us your encounter with Jesus Christ by which you became born again
I encountered Jesus Christ on a very strong platform at a Warri branch of the Deeper Life Bible Church in 2000. After my rebirth experience my mindset changed completely. Every week I was always on prayer and fasting. I read and studied several books by Pastor W. F. Kumuyi, the general superintendent of the Deeper Life Bible Church, which boosted my growth in the Christian faith. One of such books by Pastor Kumuyi titled, "Have compassion on them" launched me into an evangelical service unto the Lord. After I read the book, I cried and started going on the streets preaching the gospel and sharing tracts to people. I was winning not less than seven new souls to the church every week. I would see some people smoking and drinking alcohol and cry in my heart, "Lord, please have mercy on these ones and touch their lives." Several times I would go into my closet praying and fasting for three days just to save a single soul for the Lord. I always prayed, "Lord, touch my tongue with conviction. When I preach to sinners, let them accept salvation without argument." It was under this atmosphere that I set up an evangelism team at the Warri branch of the Deeper Life Bible Church.
What then led to your exit from Deeper Life to start Born-Free City?
While I was at Deeper Life I received a certain revelation from the Lord in which He mandated me to go and make people live again. However, when I left Warri and returned to Akwa Ibom state I continued my evangelical work at the Believers Assembly Evangelical of Nigeria, Uyo.  Precisely, January 2003, I went on a 3-days fasting and prayer during which an angel of the Lord appeared to me and said, "The Lord asked me to tell you the name of your ministry shall be Born-free". As at then I had no mind to set up a ministry. I continued my evangelical service unto the Lord at the Believers Assembly.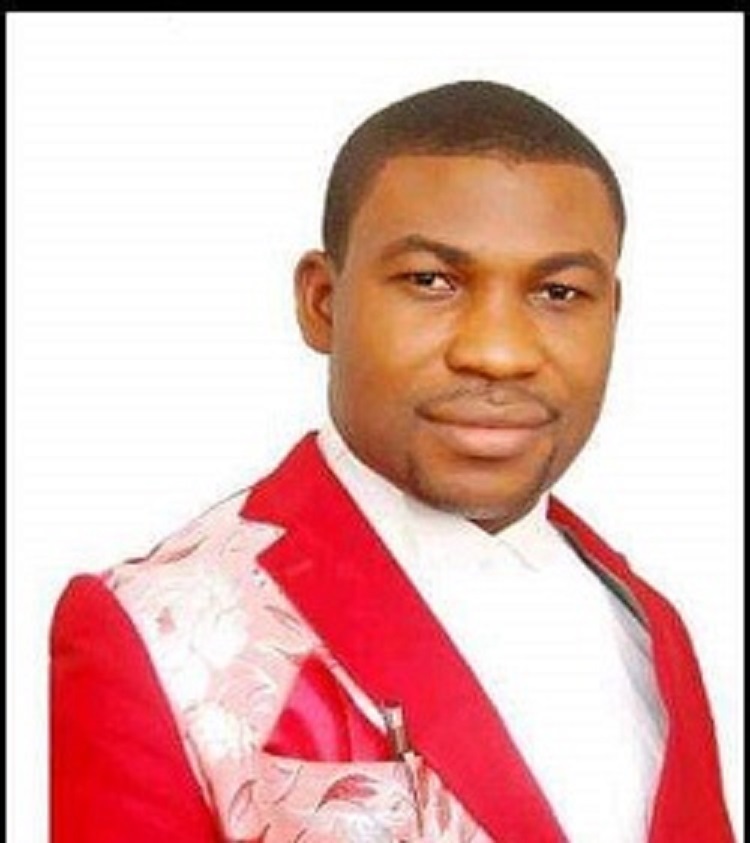 Tell us about your spiritual growth and experiences at the Believers Assembly
In 2004, the Believers Assembly posted me to pastor its branch at Ibaka. When I started serving at that branch, I went on 42 days fasting and prayer, and within a short time the church population increased. In less than one year I set the whole of Ibaka community ablaze for the Lord. From there a very dangerous church politics set in when some senior pastors in the church saw the overflow at the Ibaka branch under my leadership moved for my transfer from that branch. When this move began I went into 60 days fasting and prayer. And after the prayer, someone said the bishop of the church, Bishop Dr. Isaiah Isong wanted to see me. As I left the prayer  altar to go see the bishop the Lord spoke to me, "I'm posting you to Lagos." When I met the bishop in a meeting with the church council, he said to me: "Young man, God said to me I'm wasting a talent that will be useful elsewhere. You are that talent. So, you are leaving for Lagos immediately to pastor a Lagos branch of the church. I wasn't disturbed by this order because the Lord had already told me. So, I obeyed!
How will you describe your further experiences at the Lagos branch of the church?
The branch was less than four months old with around N2,500 monthly tithes when I got to that branch. I met huge debts on ground when I got there. But within three months that I began pastoring the branch the congregation increased astronomically and the monthly tithes also increased from N2,500 to over N1m. I organized  a programme that attracted over 300 new members into the branch. And church politics set in again when some church leaders began moves for my transfer to the Port Harcourt branch, which is one of biggest churches in Port Harcourt. But some elder pastors kicked against it that how can this small boy be posted to a big church in Port Harcourt. And the transfer was stopped. Along the line my superintendent lied against me when someone paid a tithe of N866, 000 into my account, and which I wanted to take to the church headquarters. He told the headquarters that I was bringing a tithe of over N1m to the headquarters; if the money I bring is less than that amount I should be arrested. When I took the tithe to the headquarters I was humiliated when the church queried me to remit the over N1m that was allegedly paid into my account or else they would deal with me. I asked them to contact my bankers and verify the exact amount that was paid into my account. They contacted my bankers and discovered that I said the truth. I felt so bad with this issue that I was almost losing my salvation. I felt Christianity today is full hypocrisy. It is not the kind of Christianity I grew up with at Deeper Life. I almost went back to the world until the Lord asked me to resign from that church.  So, I resigned from the church on June 4, 2009. I waited for over a year until the Lord spoke to me: "I gave you a ministry in 2003 called Born-Free. Now, it's time to launch out the ministry". I called a few brethren together and we started with a prayer fellowship in my computer business office at Orelope, Egbeda, Lagos. I joined Sovereign Church every Sunday for worship until we finally set out with Born-Free City Int'l.