Dr. Oyindayo Olasode, popularly known as the mother of million babies, takes Christian Benefits' Oluwapelumi Salako through the vision and impact  of Odidiifeola Fertility Foundation in wiping tears from the eyes of couples seeking the fruit of the womb. The author of the best selling books, Motherhood and I'm not a Super Woman, shares how the foundation helps expectant couples in becoming joyful parents through the I.V.F, A.R.T and other fertility programmes, and also teachings on infertility and reproduction. Excerpts
Congratulations on your recent conferment with a doctorate award (PhD) in Leadership?  Please, can we meet Dr. Oyindayo Olasode?
Oyindayo is a young Awori girl with a Muslim background. It's the same Oyindayo that is now known as "The mother of a million babies".
Briefly, share with us about your background and upbringing
I grew up in a large family (a polygamous home). Growing up was quite beautiful I must say. As a polygamous family, we are very closely knitted, which is rare in most polygamous homes. We, the children hardly see ourselves as step siblings. My mom died at a young age in a terrible fire accident along side my sister. I was 14 when she passed on. So, I grew up with a fatherly love, encompassing me largely like I know the love of Jesus. My father was my guardian angel at the traumatic point in my life. I was the apple of my father's eyes.
 You were raised in a devout Muslim home.Tell us about your conversion to the Christian faith.
While growing up, I had this friend whom we grew up together as best of friends. One day she fell ill and I had to rush to their house to check on her. On getting there, I found her mom trying to rush her to see a pastor. We then went together because we were not only best of friends, we were like daughters to our individual parents (her mom sees me as her daughter, likewise my dad sees her as his daughter). When we got to the church, the pastor prayed till she started seeing things.  And when it got to my turn she said, "The spirit has not asked me to take anything from you until you give to Caesar what belongs to Caesar." We were confused and asked for an explanation, and she said there are some things I needed to do, or give to the elders (awon agba). She said I needed to do them before she could be able to at least, pray for me. I didn't leave for home that day, thanks to my friend's mom who started reaching out to people to come to our aids, and we were directed to a particular man. When we got to him, after doing as instructed, placing twenty naira note close to our lips, saying what we wanted into it and place the money on the floor close to him, he did all the necessary. He then told me I needed to place a sacrifice (ebo) in some places to appease the elders (awon agba). When I got home, I started thinking about a lot of things regarding the sacrifice I was told to carry. But all of a sudden, I remembered this particular aunt on my street back then who used to preach the gospel to me. I'm quite a lovable person; so, it wasn't so hard to earn the love of those big aunties. This particular aunt often told me about the King of kings, but I didn't use to listen to her preaching. On this particular day, I remembered all of it. So, I went in search of her to explain what I was going through currently, and she wasted no time in taking me to her church (a Baptist Church) to meet the pastor. It was there I was first led to Jesus Christ after the pastor prayed for me, and also conducted deliverance for me. This is the foundation of who I have now become in Christ Jesus, amen!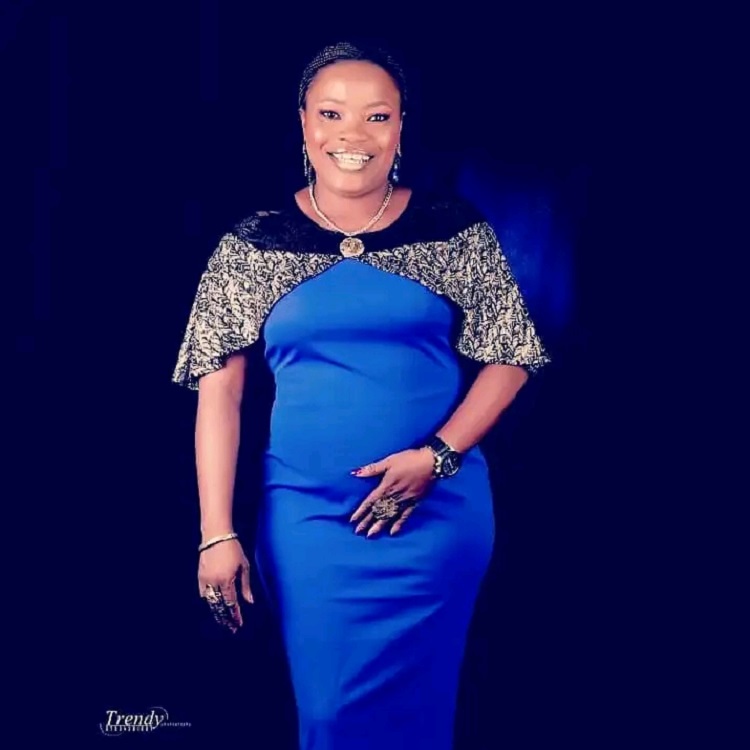 Also, tell us about your experience since you gave your life to Christ.
Ever since I gave my life to Christ, it's been beautiful! When I was a newbie in Christ, I often walked and fell (still doing some things that are not Christlike). But no matter how far I went, something in me would always speak to me that I wasn't supposed to be where I was, and that I needed to go back to Christ.Maybe I should add this, another thing that is still part of my experience is the power of the spirit of God. When I lost my mom, I was really traumatized. Every year, whenever it's getting close to her memorial date, I often fell into deep depression such that I wouldn't want to be with anyone. I'd just want to be alone mourning (weeping) as if my mom just died. This happened every year. So, I had to go for deliverance. I went to The New Covenant Church of Pastor Jinadu Paul as the general overseer. This was where my faith in Christ became grounded (stronger). I actually attended Agbara Olorun Kiibaati of Mama Bola Odeleke at Okota where I got a closer relationship with God. These places actually gave the solid foundation for my faith in Christ. Now, I attend Pastor Sam Aiyedogbon's The Realm of Glory, ministries, Okota, Lagos.
Share with us your campus life; the thrills, the frills, and fun memories at The Polytechnic, Ibadan, where you graduated in Mass Communication, and also your experience at the Nigerian Police College, Ikeja, Lagos.
The Polytechnic, Ibadan was where I had both my National Diploma (ND) and Higher National Diploma (HND) in mass communication.It was all fun. I also went to the Nigerian Police College as a spy police officer, and graduated as Assistant Superintendent of Police (ASP).
After graduation, you started off as an up mobile clothier and fashion entrepreneur; why not a career behind the camera as a broadcaster or print journalist since you had a brief stint with The Champion Newspapers?
After my graduation, I was still finding myself though I had a brief stint in journalism. I served the Industrial Attachment (I.T) at The Champion newspapers. I did some presentations as well. I was quite good in writing. So, I started writing as a freelance writer for some entertainment magazines, and was also their photo editor. I had always wanted to be a "Boss on my own" in business, and that was what brought me into entrepreneurship (clothing brand). I kept doing different things to keep myself going until I found myself where I am today as a motivational speaker, counselor, social worker, entrepreneur and the mother of million babies.
How did Odidiifeola Fertility Foundation appear in your career picture?
Odidiifeola isn't an enterprise. It's a non-governmental organization (NGO). It's my ministry. The NGO supports families seeking to conceive babies. It started as a promise I made to God when I was seeking for the fruit of the womb. We launched Odidiifeola Fertility Foundation in 2019. My journalism background is helping me at Odidiifeola Fertility Foundation. The foundation is now extended to helping women seeking for the fruit of the womb. We provide free In Vitro Fertilization (I.V.F) for them and other reproductive facilities. Odidiifeola Fertility Foundation supports women and families against infertility. We have our programmes on social media every Saturday on fertility teaching.
What is the primary focus of the foundation; also who are its beneficiaries?
The primary focus is to kick against infertility in marriages; not only that, we also support families spiritually, financially and psychologically, which is very important. The beneficiaries are the women and couples seeking the support of our foundation. And by God's grace, we are always glad supporting them. We give free I.V.F, and we have received huge testimonies both home and abroad.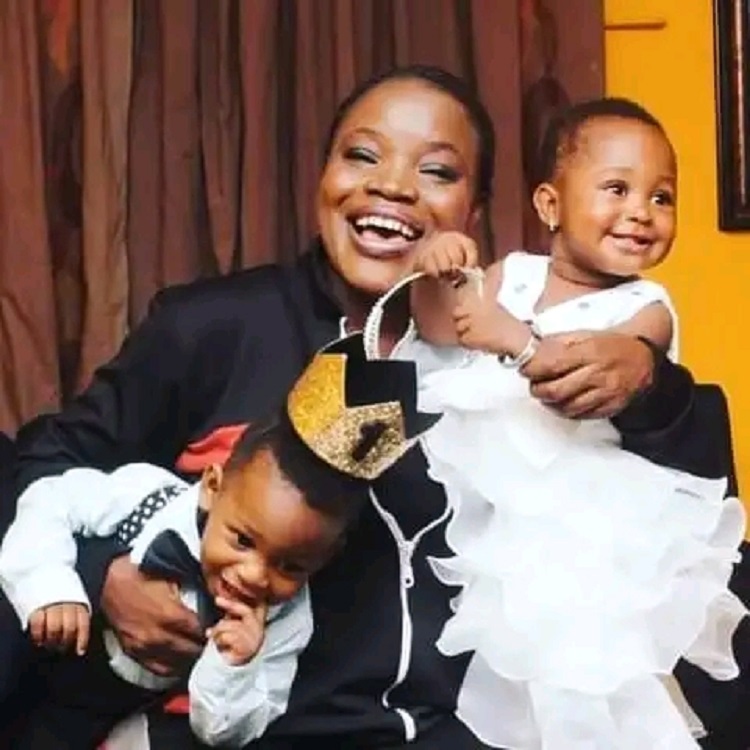 How will you describe your experience in this vocation since inception?
I give God the ultimate glory because it has been Him from the inception, till now and forever. He only uses me as a vessel in His hand. So, it will always be Him and Him alone. Praise God!
What are some of the challenges of the foundation, and how do you work round those challenges to keep the work going?
When you find your purpose in life.you don't see anything like a challenge. Of course, there are challenges but because you know God is always there to guide your steps, you tend not to see challenges. The experience has been very humbling. Sometimes, I do some things, and I know that that wasn't me. It was actually God using me to do those things. God has used me to do marvelous things that even I know absolutely nothing about.
In what areas does the foundation need the support of the government, corporate organizations, religious bodies and individuals to be able to impact more lives ,families and even nations?
To the glory of God, he that made vision has been making provisions. We've had marvelous people that are helping and donating to Odidiifeola Fertility Foundation. We do give free IVF. To glory to God, our 5th anniversary is coming up next year and we are planning a fertility workshop. We are going to be giving free five IVF to mark the anniversary. We know that these free IVF and other things we are planning to do will happen. We are certain that God will touch the hearts of people. It would be beautiful to get more wonderfull people to share their blessings with the families in Odidiifeola Fertility Foundation. There are lots of options for families that are seeking to conceive babies. For example, Assisted Reproductive Technology (A.R.T) that can help but everything is very expensive including IVF. So, the government's support would be very much appreciated. Supports from individuals would also be great. They don't necessarily need to pay into our accounts. They can always pay on our behalf and call on us; we can then send our state. If Government can also subsidize for us, we shall be grateful
To what extent would you say your upbringing influenced or prepared you for what you're doing today with Odidiifeola Fertility Foundation?
Growing up was quite interesting. Infact, after the birth of Odidiifeola Fertility Foundation, I then realised that this was the purpose of my existence. All the things I went through were actually God processing and preparing me for what I have become today.
How do you balance your commitments as a wife, mother and entrepreneur, coupled with the demands of the foundation without one affecting the other?
The Lord has been my strength. It has just been God. If you're always banking on God, in fact, He will give you children without troubles; and even the children will not stress you. I try not to get lost to a point where I wouldn't have time for my family. We always have our family time and I ensure we always pray together as a family (which is very important). Then, every Saturday, 8 pm, I do fertility teaching on facebook and Tiktok as the Mother of million babies. On Youtube, it's Odidiifeola Fertility Foundation. I always try not to get lost in anything I'm doing. I try to give each of my responsibilities the appropriate attention as God grants me grace.
 Thank you for your audience ma
You're always welcome darling!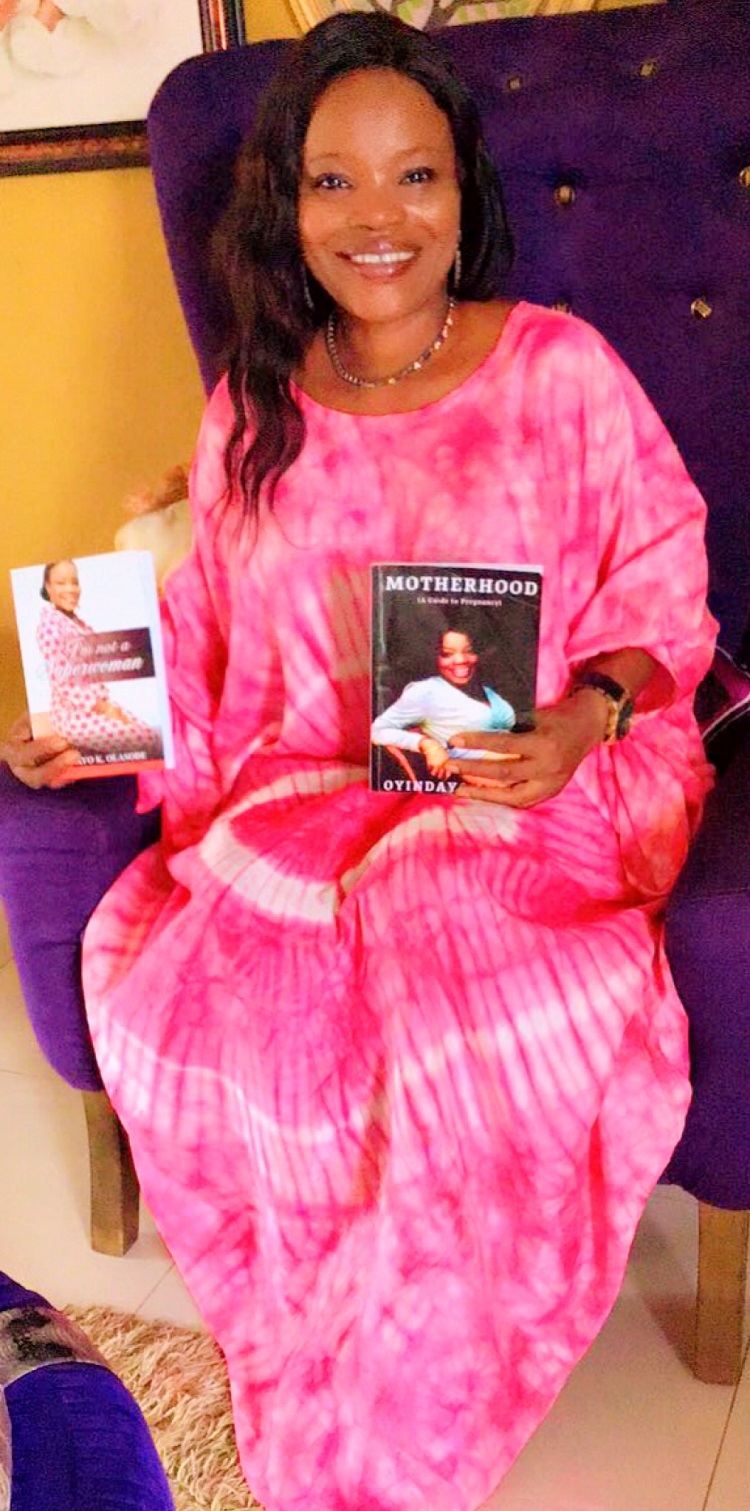 #For further enquiry on Odidiifeola Fertility Foundation, you can call:+2348023579272, or visit: www.odidifertilityfoundation.com