Redemption Truth Assembly Ikorodu, Lagos, recently concluded its 2023 national convention that included a vacation Bible school for children/teenagers ages 6-19. The 5-day children/teenagers discipleship programme featuring Bible study, fasting & prayer, recreational activities and health talks, was held at Christian Retreat Centre (CRC), Ikorodu, Lagos, with free feeding and accommodation for the over 500 children/teenagers, including many children/teenagers from Muslim homes, that participated at the holiday Bible school. Sister Modupeola Ibrahim, the wife of the pastor of the church, Pastor Kayode Ibrahim, shares with Christian Benefits, the vision, the process and the impact of the school since inception in 2008. Excerpts.
Please, can we meet you ma?
I'm Sister Modupeola Ibrahim of Redemption Truth Assembly, Ikorodu, Lagos.
What is your take on the just concluded 2023 national convention of the church?
The 2023 national convention of the church was very powerful. It was one of the best we have had since the ministry started. Although I didn't have much time to participate at the ministers' conference of the convention due to my engagement at the Vacation Bible school (VBS) for children/teenagers, which was part of the recovery & restoration convention, the impact on the participants was a huge testimony.
Why did the convention feature children/teenagers Vacation Bible School (VBS)?
We have been holding the convention as a general meeting every year until the Lord gave us the vision of the Vacation Bible School to separate the church's children from the convention meeting which mostly focuses on the adults. The VBS actually started in 2008 when the Lord laid it in our hearts that every soul belongs to him. The teachers were teaching every year even though they were not yet trained by Children Evangelism Fellowship (CEF). But when God raised the issue of carving eternity in the hearts of children with us in 2013, we took it more seriously and decided to train children teachers. Prior 2015, we didn't camp the participants during the VBS. The children came in the morning  and returned home in the evening for the 5-day VBS programme.  It was in 2015 that God laid it in our hearts to begin to camp them. So, we contacted CEF to assist us handle the children during our conventions. We also bought some relevant children books for this purpose.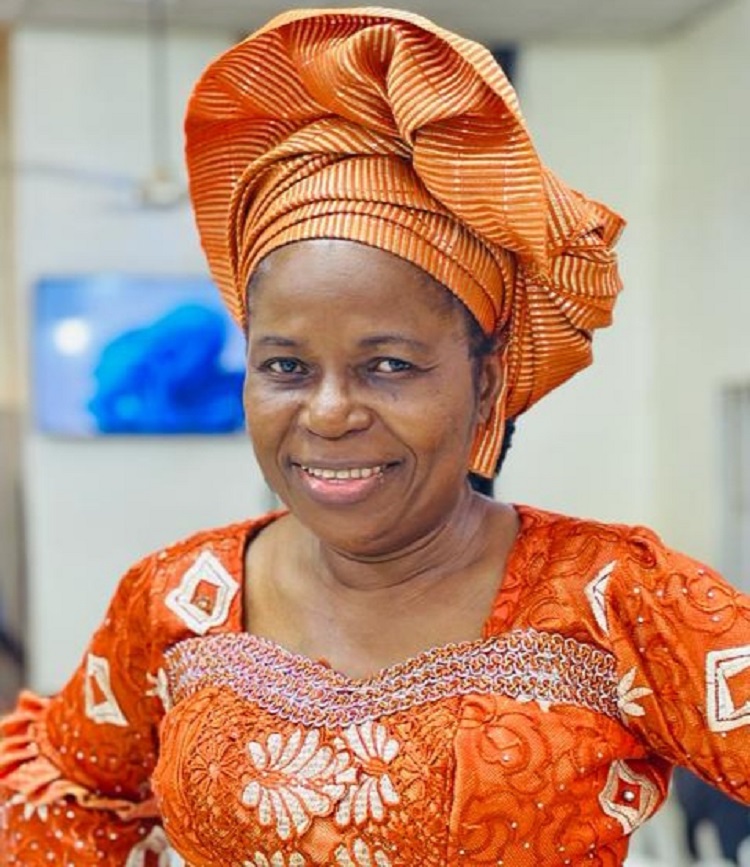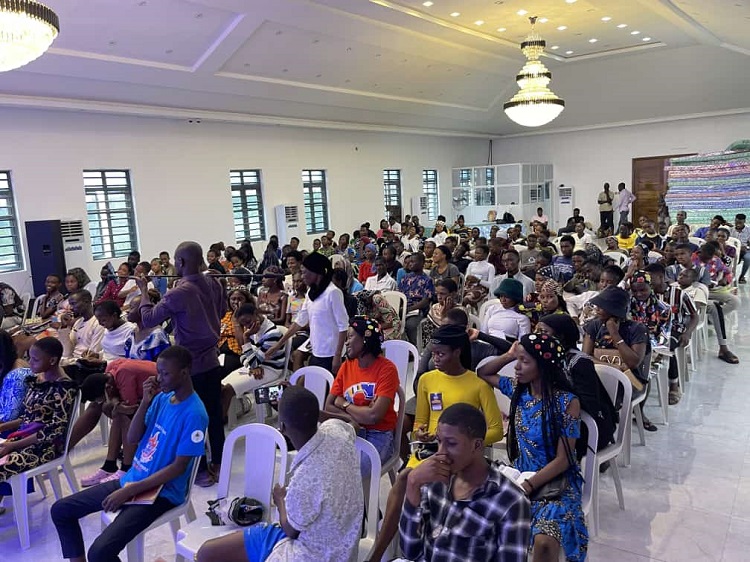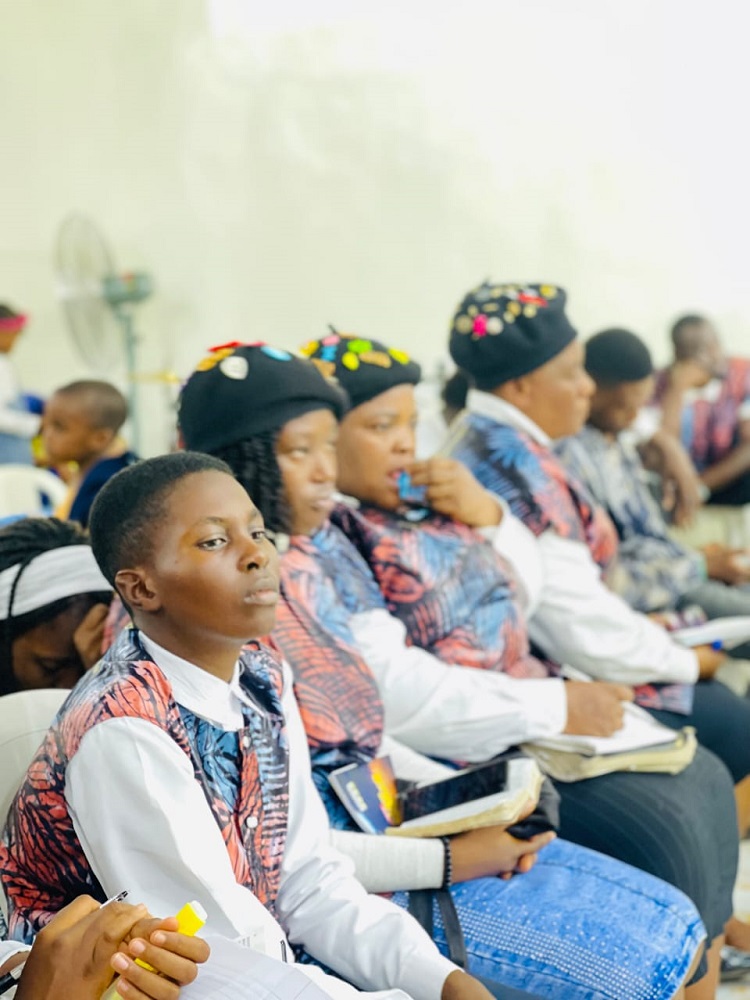 What exactly is the focus of the vacation Bible School for children/teenagers?
As I said earlier. in 2013, we had a new burden of carving eternity in the hearts of children. The Lord impressed it upon our hearts that He wants to raise an army of children that will have eternity in their hearts. I shared the burden with one of the church members. I was encouraged to keep praying to receive further direction. I met another sister, Sister Nnene Alex-Emordi, who was also into children's ministry. She directed me back to CEF. When we contacted the leader of CEF in Lagos, Sister Mary Kalu, she said they didn't have enough teachers to take the children; that we have to train our own teachers and have at least 15 teachers before they can send their trainers to teach them. While I was brooding over that, I shared this with some other sisters in our fellowship. We started praying daily concerning the assignment. We started telling people about it. I went to many schools and churches to seek teachers that will be interested in the training. The Lord said He has called me to equip the teachers who will in turn teach the children. So, we had a training called Teaching Children Effectively (TCE). The training for the teachers started in 2013 with about 50 participants for TCE 1. In 2014, we again had TCE 1 for about 40 other teachers.  In 2015, we did TCE1 for more teachers and TCE 2 for those who had done TCE 1; both running concurrently. That was how our passion and fervency for the children/teenagers Vacation Bible school ages 6-19 increased in 2013. I conceived the vision and my husband embraced it and became very passionate about it. Both of us were part of the children's teachers that were trained in 2013.
What are the contents of the yearly vacation Bible School (VBS)?
Right from inception in 2008 we change the focus yearly.   The focus for this year's convention is discipleship while that of last year 2022 was Holy Spirit, the Christian soldiers compassion . God is carving eternity in the hearts of children through the Vacation Bible School (VBS).
How will you describe the impact of the VBS on the participating children/teenagers over the years?
It has been amazing! Parents who are not even members of the assembly or part of the yearly convention including some Muslim parents bring their children for the programme. About 500 children/teenagers from different locations, churches and homes, including Muslim homes participate in the programme every year. There is a particular family from a church that always comes with their children. At first, they brought their daughter because of her way of life. After the programme, they gave a testimony that she has changed.
How do you manage these huge number of the participants at the VBS every year in terms of accommodation, feeding, security and the usual youthful exuberance?
We look up to God for resources. We don't have any sponsors aside God. It could have been a case of having teachers but God has been faithful. God's provision is one of the things that convinced me that the assignment is truly from him. Youths always want to express themselves but with prayer and the help of the Holy Spirit coupled with the understanding of their teachers, the children are impacted in every area of their lives. There have been awesome testimonies of changed lives.
How can the parents build on the impact of the programme in the lives of their children when they are back at home?
We are trusting God for encounters with the parents. When they see the changes in the lives of their children, and they also have encounter with God, they won't lead them astray. We also put in place a follow-up to ensure the children do not derail.
What is your opinion on the increasing moral decadence among the youths today?
There are so many things going on among the youths today. There is an influence from the music they listen to which are dedicated to strange spirits. This makes them misbehave without knowing the cause. Knowledge is important. Some of them ignorantly follow these strange spirits because they are ignorant of the truth.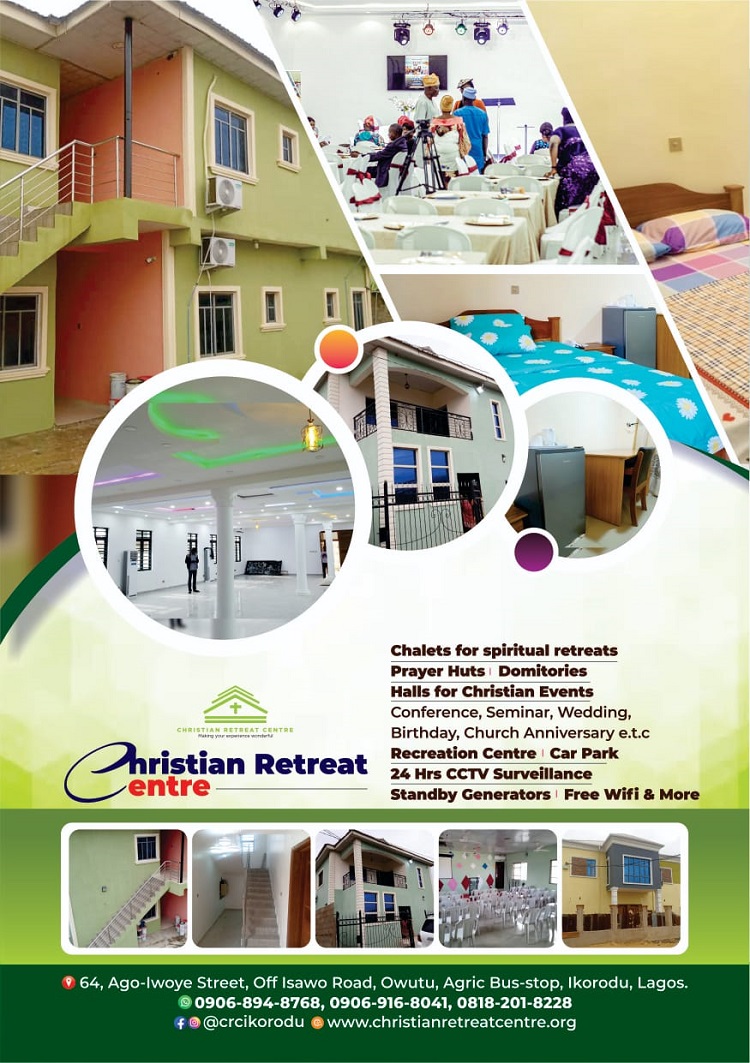 Can we have a look at your background and rebirth encounter?
I'm from a middle-class family from Ogun state. My mum was a teacher and my dad, a business man. My dad died when I was in primary school. At that time, we were nominal Christians. We were very religious. We didn't miss church. It was during my national youth service that I had an encounter with Christ. I attended a Christian school, Reagan memorial Baptist Girls primary & secondary School. When we went to fellowship, we would give our lives to Christ but at that time we didn't really understand what it was about until I had an encounter with Christ in 1985. I had always loved drama even while I was at Yaba College of Technology. I met a Christian lady during the youth service. We were in the same room at the orientation camp. She was so nice to me, but I had my reservation because of her identity in Christ. A particular drama was to be acted in the camp, but because of my reserved nature, I didn't want to go watch the drama alone despite my love for drama. I begged her to go with me. She agreed on the term that I would also follow her to watch a drama at her fellowship, and I agreed. When I got to her fellowship, the drama that was acted depicted my life. When the altar call was made; I went to the front in tears. It was at that point I had an encounter with Jesus Christ.
How will you describe your joy of salvation when you had this encounter?
I was so glad! I was even questioning why I wasn't exposed to it much earlier.
What are some of the sacrifices you made to follow Christ?
There are a lot of things I had to sacrifice. I was a very fashionable person but as time went on I learnt that these things are not sinful but they eat into the time that is to be spent with God. When God started speaking to me concerning those things, I began asking him why I had to leave those things. And he directed me to 1 Corinthians 6:12 "all things are lawful unto me, but all things are not expedient…" so that gave me a change of heart.
How will you describe your walk with the Lord over the years?
It has been with the help of God. I believe when one has a real encounter with God, He will see him through. In secondary school, I gave my life o Christ several times but never had a real encounter with him until that my experience during my youth service that 1985. Since then it's been God's mercy keeping me through the years.
How will you relate the VBS to the vision of Redemption Truth Assembly?
The vacation Bible School for children/teenagers is in tandem with the vision of Redemption Truth Assembly of raising role-model of the Redeemed-Christ like. I believe God wants us to catch the children young to act like him. As adults undergo training, children also undergo training because God said all souls are his. Whatever is inculcated into the lives of children when they are young will not depart from them Children who get born gain when they are young stand firm as they grow older.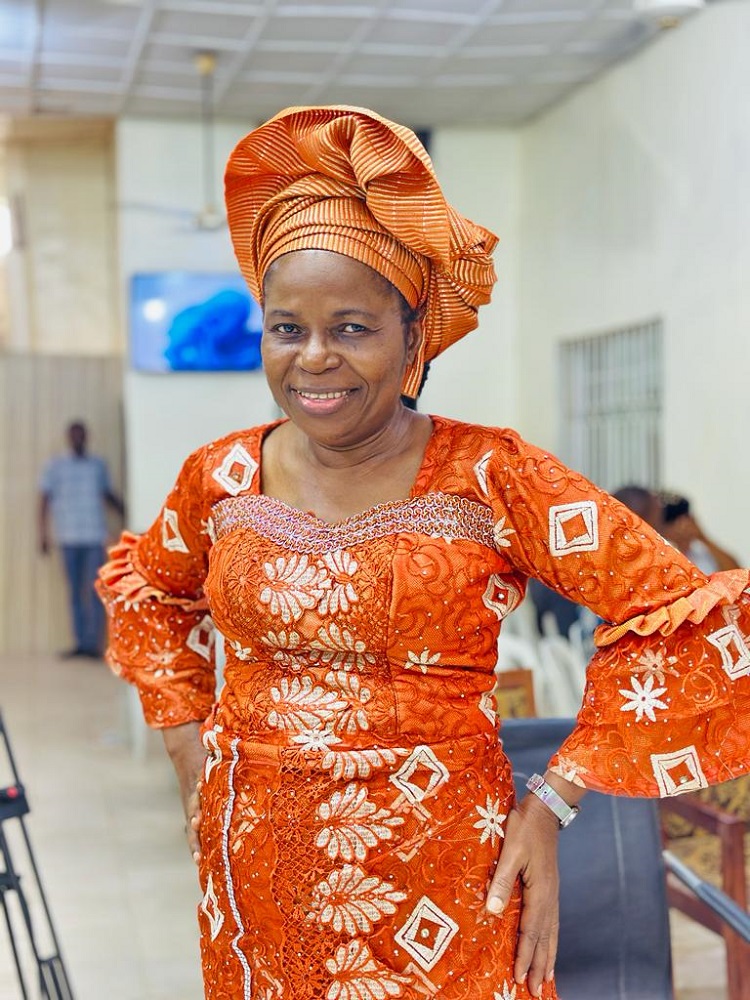 Sister Modupeola Ibrahim: We are carving eternity in the hearts of children through the vacation Bible school.