Pastor Gideon Oyedepo, head of Cherubim & Seraphim (G&S) Bible Ministries, Lagos, has revealed how God enlisted him in the force with a mission to liberate the Cherubim & Seraphim (C&S) church from infiltration. The younger brother of the front line Pentecostal preacher, Bishop David Oyedepo, also shares how he took ill and was scared of taking drugs in Bishop Oyedepo's house when he visited the famous charismatic preacher back then in Kaduna, leading him to surrendering his life to Jesus Christ at his big brother's Living Faith Church in Kaduna in 1988. The Ahmadu Bello University (ABU) graduate of political science reveals more on his faith revival mission in the Cherubim & Seraphim (C&S) church, sheds light on the misunderstanding and wrong notions about his elder brother, Bishop Oyedepo, and also speaks on the state of the nation under the new president, Asiwaju Bola Ahmed Tinubu in this first part of his long interview with Christian Benefits. Excerpts.
 Please, can we meet you sir?
I am Pastor Gideon Oyekunle Oyedepo from Omu Aran in Kwara state. I was born about 60 years ago. I had primary, secondary and university education. I worked with the ministry of finance and economic development in Kwara state.  I worked with the ministry of education as a teacher in Kwara state. I worked with the now defunct Societe General Bank. (SGB). I also worked in the capital market with a company that is now sold; which was a full-fledged member of the Nigeria Stock Exchange (NSE) before I answered the call to ministry.
Before your call to ministry, can we have a look at your rebirth encounter?
I was an undergraduate student of Ahmadu Bello University (ABU), Zaria, Kaduna state when I gave my life to Jesus Christ in 1988. It happened that on a particular Wednesday, I phoned my brother, Bishop David Oyedepo then in Kaduna, and he invited me to come over to have some rest.  On that day, I had a severe headache. I had visited the university clinic and was given some drugs. Then, I jumped into a vehicle to Zaria junction. When I got into another vehicle going to Kaduna, I began wondering how I would take the drugs in my brother's house because he doesn't use drugs. He doesn't give drugs to his children. They hold a mid-week service every Wednesday, and definitely I was going to be part of the service that Wednesday. I concluded that whatever that made me accord him so much honour, I'm going to surrender my life to Jesus Christ too. So, at that mid-week service that particular Wednesday I gave my life to Jesus Christ. That was how my transformation came.
One is curious the Bishop is a Pentecostal priest while you are a C&S priest
It's all about knowing who you are serving. Except a person has a peculiar calling, it is difficult to say that you understand what God is doing. It is imperative and important that each person should discover what God wants him or her to be, and where He wants him or her to be. A philosopher said not all that glitters are gold. What goes for Abraham may not go for Isaac. Obviously, that is the truth. The ministry of Abraham required him to take Isaac to Moriah and offer him as a sacrifice to the Lord so that the covenant in the heart of God; which is the covenant of the New Testament may be perfected in advance. Now, Abraham bought into the future. Everybody is required to buy into the future, but you can't buy into the future unless you hear God about what He wants you to do, and you are doing exactly that.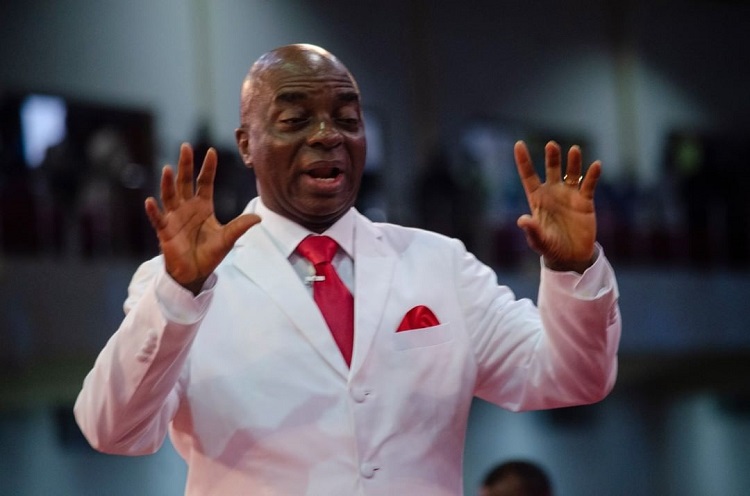 Bishop David Oyedepo, President, Living Faith Church (a.k.a Winners Chapel)
Please, share with us about the person and the attributes of Bishop David Oyedepo
Many people don't really understand Bishop David Oyedepo. This interview is not about him, but I can tell you that many people don't understand him. First, Bishop David Oyedepo is not an impostor. Second, he is not a dictator. Third, he is forever a learner. These are the attributes that shot him up, and made him become first in his class. It is very difficult for you to see a contemporary of him beating him at any point in time since 1969 when he gave his life to Jesus Christ. I will also tell you that the bishop is not a hater as many people in the public erroneously think of him, especially those of the other religion. They think the bishop is a hater. No! He is not a hater. He doesn't hate politicians. He is just passionate about this nation. He is passionate for righteousness. So, where you are doing anything anti-righteous, then you are doing something against the purpose for which God has raised him. God raised him to liberate nations. The Bible makes this clear that it is righteousness that liberates nations.  Many politicians have misgivings about him. Many religious merchants and religious bigots have the wrong impression that this man is a hater. No! Bishop Oyedepo is not a hater. The bishop will respect you if you have the proofs. He will always tell you that only fools doubt facts. So, if you have proofs that God has called you, he will simply encourage you to go ahead.
Back to you, now share with us how you received the call into ministry
Right there at ABU the Lord began talking to me. He took me to a garden where an orange tree was planted. The oranges on that tree were fine, size-able, full, robust and fantastic. In that garden, something like glasses was put over my eyes and I began seeing things that I was not seeing before. The first decision I wanted to take was to say no, I don't belong to this place. I wanted to get out of that place. Then I heard a voice said to me, no, look at that orange tree, it is ripe for harvest. It further said to me if you don't make yourself available when the oranges fall off the tree, they will go bad. I began to ask God what manner of revelation this was. It took me some time before the Lord opened my eyes to see oranges in all their peculiarities, including the fact that they are in uniform. Secondly, again in the university in that 1988, God took me to a crusade ground and showed me an old order of people, and  a little girl of about eight years old at the crusade, who  had familiar spirits. Nearly everyone had tried delivering that girl but without success. When I say everyone, I mean the old leadership of the Cherubim & Seraphim (C&S) church. I could see some persons that I identified in that revelation. The Lord then called me to go lay my hand on that girl. I moved to the front and laid my hand on her, and just like magic, the girl was delivered. Demons flew out of her and she was set free. Then the Lord said to me that the C&S church has been infiltrated right from its eight years of existence, and He had enlisted me in the force that He will use to liberate the church.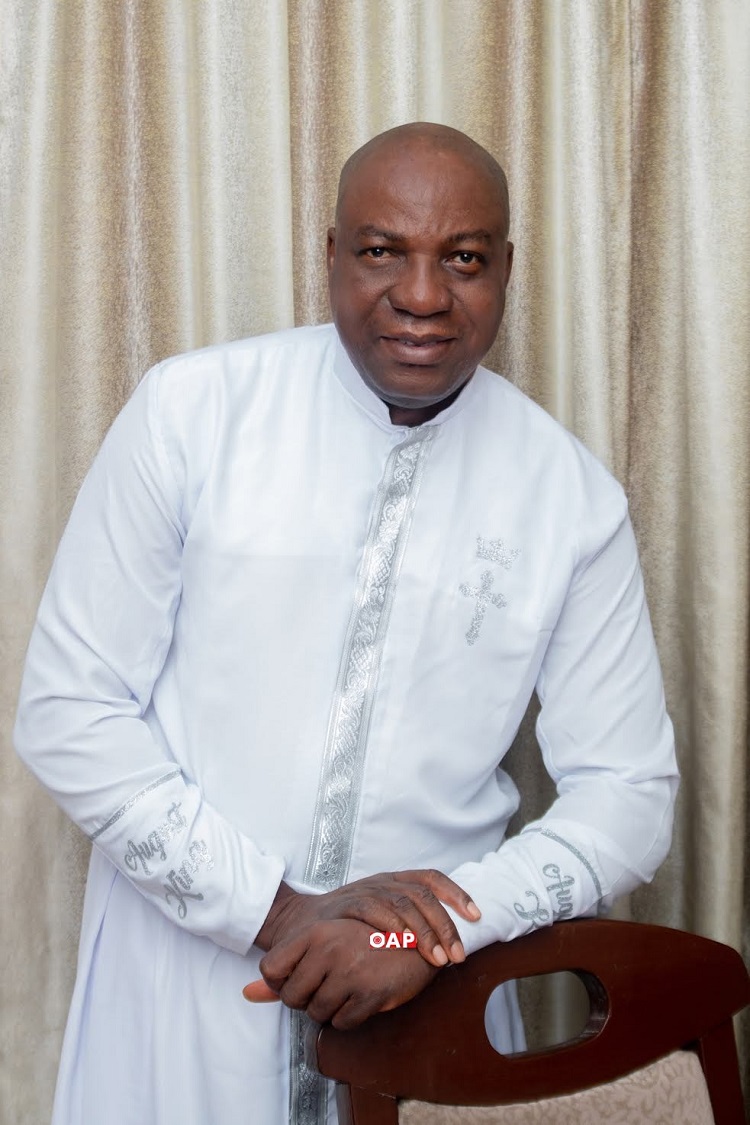 Pastor Gideon Oyedepo, Head, Cherubim & Seraphim (C&S) Bible Ministries
How did you feel when God enlisted you in the force to liberate the C&S church?
I felt it was a very difficult one for me because I never envisaged I would go to school to become a pastor. I had wanted to either be a lawyer, a lecturer or a politician. I like being an authority. I like to speak with authority.
How did you then find yourself largely in the financial sector before the call to ministry?
It was because I have some elders in the financial sector that saw me as a trusted hand that if they bring me into that sector their minds will be at rest. Even when I went into the finance and economic development sector at the state level to work, it was because my brother, Dr. H.B Oyedepo, was a director in the civil service. My basic interest was to have been a lawyer, a lecturer or a politician as I said earlier. I was in the students' unionism when I was in school. At a level, I was the secretary-general of the students union. At another level when I was in ABU Zaria, I was the president of Kwara state students union. The Kwara state students union in higher institutions at that time was about 16,000 in population. That was my orientation before my call into the ministry as a pastor. Politics is in the blood of the Oyedepo family. Our late father was a staunch member of the defunct Action Group (AG) in Kwara state with the likes of the late Chief J.S Lawoyin from Offa. We were also in the defunct Unity Party of Nigeria (UPN), on and on until the Lord said he doesn't want me to be a politician. He also said He does want me to be a lecturer. I studied political science at Ahmadu Bello University (ABU), Zaria. I missed being a lawyer when University of Ife (UNIFE) didn't admit me in her faculty of law to read law. The previous year before I was admitted into ABU, I applied to University of Ife (now Obafemi Awolowo University) to read law. It was because UNIFE turned me down that made me applied to ABU for political science the following year.  I thought that after my first degree I would further to get PhD, which unfortunately, I am still struggling to get, and then become a lecturer and ultimately a professor.
So, how does it feel sacrificing all these lofty dreams to become a pastor?
This is very painful. It is like a great deprivation. Many people look at you and say the reason you are in the vineyard is because you need money. Meanwhile, it is nothing like that. Of course, I had a lot of battles with God before I accepted the call. When the now late General Sani Abacha was in government, in a revelation God took me to the Aso Rock. He took me round the meeting chamber and all the inner chambers in the presidential villa. After the cabinet members finished their meeting and came out, one of the ministers was assigned to speak to the journalists on the policy that the government had reached at the cabinet meeting. And I saw myself outside the villa facing the journalists and speaking to them. I asked God, what is the meaning of all this? You said I shouldn't be a politician. And the Lord explained the revelation to me that I am going to be a spokesperson. I didn't know how this would happen until God began revealing it to some other people. For instance, one young man came to me and said he saw Gideon Oyedepo Faith Revival Mission. He said whether I like it or not God has called me to faith revival. That was how I received from God the Faith Revival mandate, and the Lord told me to start the faith revival mandate from the Cherubim & Seraphim (C&S) Church.
 What are the gifts God endowed you for this mandate?
One of the things the Lord said to me was that he would give me wisdom. He knew I lacked the wisdom to run such mandate. He told me the wisdom would supply all the needs for the mandate. God showed me another revelation around 1999/2000 on the headship of the C&S church. I saw in that revelation three C&S leaders who are already late. We gathered in front of the conference centre. The three late C&S leaders entered the conference centre one after the other. After they had settled down, they invited me and they said the same thing to me that the set time for God to revive the people has come. They addressed me and said the revival mission to which the Lord has called me should start in the Cherubim & Seraphim (C&S) church. It was like an eternal order. They emphatically told me that the time is now to start the revival mission in the C&S church.
With this faith revival mandate, how did you arrive at the name of your ministry, Cherubim & Seraphim (C&S) Bible Ministries?
After all these revelation encounters I went into a complete dry fasting and prayer, and told God that if I go into ministry without planting churches people would treat me with disdain. They would say it is hunger that is pushing me to ministry. They would call me a lazy boy, and you know God that you never made me to be lazy. And the Lord said to me, you will do revivals but start planting Bible ministries; that is, ministries that are strictly conformable to the Bible. That is how we arrived at the name, Cherubim & Seraphim (C&S) Bible Ministries. We started the ministry in the year 2002.  (Continues).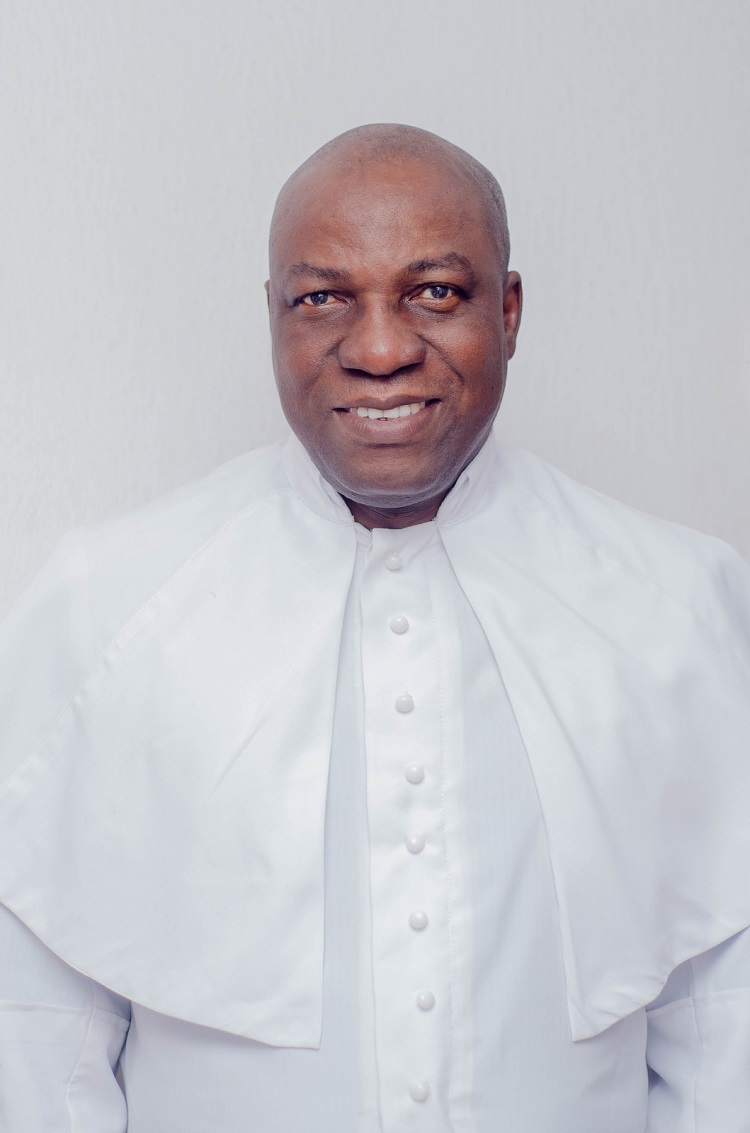 Pastor Gideon Oyedepo, Head, Cherubim & Seraphim (C&S) Bible Ministries