Evangelist Olufunmilayo Eniola is a renowned revivalist and crusader popular for her revival and crusade programmes from state to state across Nigeria for the peace and unity of the nation. Shortly after Nigeria's 2023 general elections, the prophetic evangelist and leader of Christ Prophetic Praise and Power Int'l Ministries organized a peace restoration prayer meeting in Lagos to douse the tensions over the elections. Starting from the singing ministry after her tutelage at Mountain of Fire & Miracles Ministries (MFM), the beautiful woman of God, in the below interview with Christian Benefits, shares her transition to a revivalist and crusader, and also her battles against some occult people in the course of her deliverance and prophetic prayers across the nation. She also reveals the secret behind her trade-mark white cloth dressing wherever she ministers. Excerpts.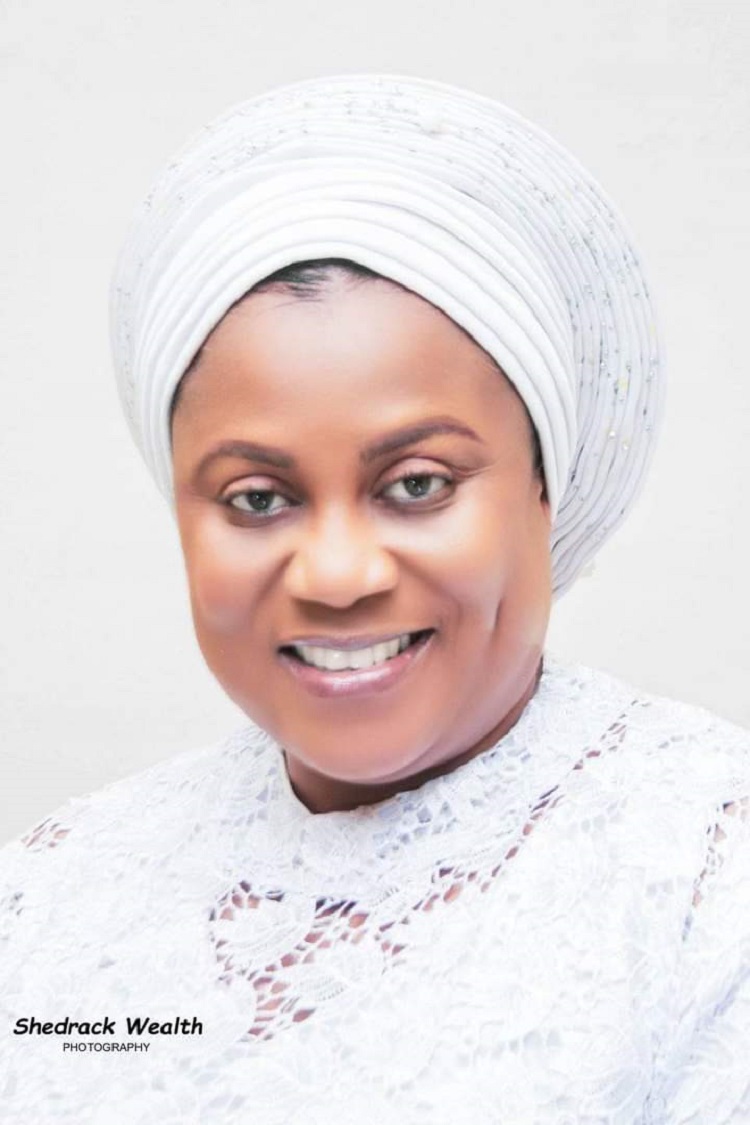 Please, Can we meet you ma?
I am Evang. Olufunmilayo Oluwatosin Eniola. I gave my life to Jesus Christ at the age of 15 at Christ Apostolic Revivalist Church, Bariga, Lagos. When I became an adult I joined the Mountain of Fire & Miracles Ministries (MFM). From teenage I have begun hearing the voice of God, seeing visions, prophesying and interpreting tongues. God actually led me to the MFM. I was privileged to meet with the general overseer, Dr. Daniel Kayode Olukoya and told him all the experiences I had been having about God.
What is the impact of your meeting with the servant of God on your Christian growth?
Dr. Olukoya helped me, particularly in the area of revelations. He gave me some prayer points, guided me on revelations, taught me how to pray and led me into some assignments. Since then he has been my spiritual father. I attended the MFM Bible School, and also joined the crusade and evangelism team of the ministry.
From the MFM, share with us how you eventually started your own ministry
I actually started with singing and evangelism ministry whilst still in the MFM. When I was to start my independent and personal ministry, God instructed me to meet and inform the general overseer (G.O) about my separate assignment to be inaugurated. When I informed the G.O, he advised I join the music ministry within the MFM but I said I was not led. Nevertheless, the G.O supported me financially when I released my first album initially to be produced by King Sunny Ade.
Why was the album not eventually produced by king Sunny Ade?
One night, while preparing to give the album to king Sunny Ade for production, God said to me, if you are looking for fame; you won't make heaven. So, I stopped my manager from giving that album to king Sunny Ade for production. Instead, God raised my general overseer for the production of the first album titled Yio sele.
What was your vocation or career before launching into singing ministry?
Before launching into singing ministry, I worked with NEPA cooperative. I studied Accountancy & Cooperative at Federal Cooperative College, Ibadan, Oyo state. I further studied Accountancy at the Lagos State Polytechnic (LASPOTECH) for my Higher National Diploma (HND). I wanted to study further but for this assignment.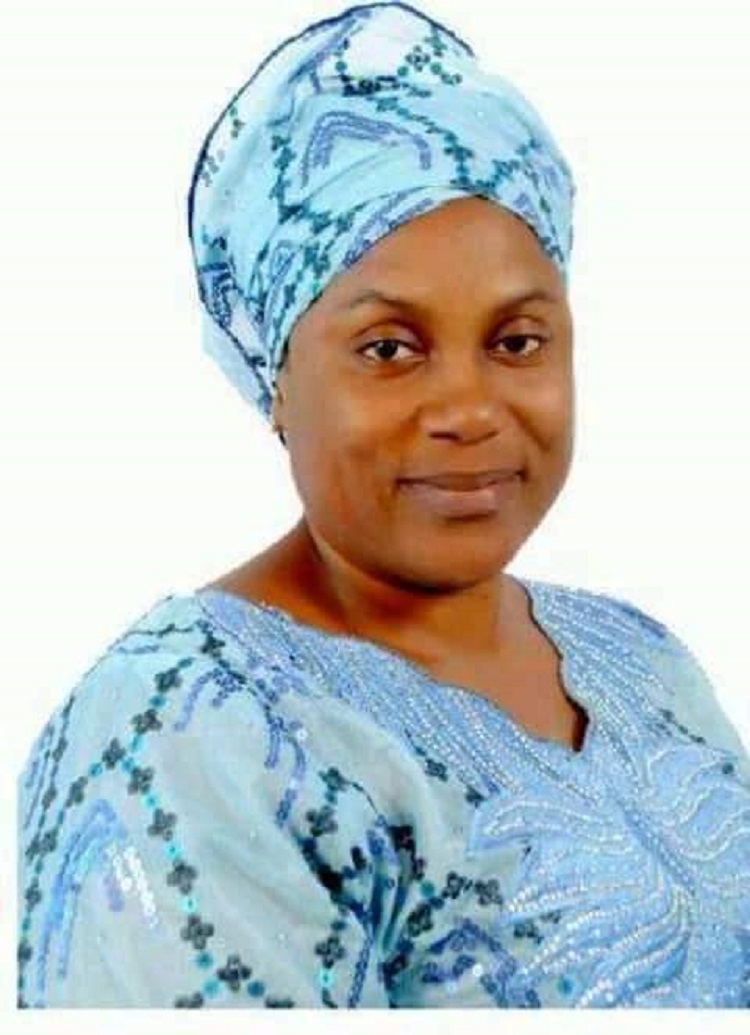 Before the assignment, let's have a look again at your rebirth encounter at 15
I started off as a church-loving-teenager whereas my parents may be said to be unserious Catholics who dressed very well to attend church only on Sundays. But as a teenager, I just loved going to church at any slight opportunity. It happened that my elder brother was seriously ill, and he was taken to the nearby Christ Apostolic Revivalist Church for healing at the crusade meeting of the church. That was how I joined the church. It was in this church that I caught the revival fire and grace as a revivalist that I am today by the grace of God because the set-man of that church regularly organized revival and crusade meetings. So, it was in that church during my brother healing prayer visit there that I had an encounter with the Lord in 1987.
At what point did you move from singing to a full-time revivalist and crusader?
God often showed me revelations and visions seeing myself doing evangelism and holding crusades in stadia but I kept wondering how that would come to pass. That was the reason why I went to see Dr. Olukoya and explained to him how I often saw myself in dreams conducting deliverance. He counseled me, guided me and gave me prayers.  This was the reason why I joined the MFM evangelism team. I headed the singing sector of the team because I'm gifted in singing. I got married in 1998. Later, my husband and I left the MFM when he told me he has his own ministry. So, I had to leave the MFM with him. But since he didn't start his ministry immediately, I joined the Redeemed Christian Church of God (RCCG) because it was inconvenient for me to be attending the MFM headquarters at Onike, Yaba, Lagos state from our new base in Akute, Ogun state.
Tell us about your times and service at the Redeemed Christian Church of God
When I joined the Redeemed and the pastor saw the gifts of God in me, I was handed some departments in the church to head. I was led to start Power Parish of the church in Akute. I pastored the church for a year before my husband and I eventually started our ministry, Dominion Power Ministry, Akute.  I was still doing secular job until God told me that was not the purpose He had called me. A couple of years later I eventually resigned from secular work to be in ministry full-time. In 2010, on God's instruction we moved from Akute to Ikeja, Lagos. At this time we had closed down Dominion Power Ministry when the land on which the church was sited was taken over from us by the landlord and my husband traveled abroad.
How did you move on in life and ministry after Dominion Power Ministry was closed down and your husband traveled abroad?
As I said, after Dominion Power Ministry was closed down and my husband traveled abroad, we moved from Akute to Ikeja and started the ministry afresh. From there God began leading me to several places for prayers. I did my first 40 days fasting, taking only water. After that God began speaking to me expressly about the prophetic grace He has endowed me. He also instructed me to always dress in white clothes to minister despite that I have never been to any white garment church. In 2013, I did a 3-day crusade at Ajaye Mountain in Aramoko Ekiti, Ekiti state. That was the second time I did a crusade in that part of Ekiti. From 2014-15 I was in Ekiti state for 100 days doing crusade. That was how my prophetic grace began to manifest.
How will you describe God's moves at your crusades since you started?
It has been powerful!  Since I started hearing the voice of God it has never ceased. When God speaks to me, any other voice doesn't matter. I live by what He says. Whenever the Lord speaks to me, He confirms it with His Word. Aside this, I receive clear revelations from God. When He reveals things to me, immediately I move.
Organizing crusades is capital intensive, particularly without a church base to support. So, how do you fund your crusades across Nigeria without running a church ?
It has been God. I actually started a new church at Alausa, Ikeja in 2015, but only running Thursday prayer programme for businesses and business people. 2010 was the time of breaking grounds; going to different mountains and meeting different ministers of God including Prophet Hezekiah, the present C.A.C general evangelist among other seasoned ministers of God who play significant roles in my life and ministry. After this time, I launched fully into the ministry in 2011. In 2015, God allowed me to start church at Alausa Ikeja as a way of raising people for the work. Unfortunately, along the line I ran into issues with some occult people in that community. They said my presence in that community was disturbing their activities, and they told us to leave that community. Initially we refused to leave but when we lost about 10 people attending the church, and also to avoid confrontations with them we left the place. (Continues next edition on the tussle between her and the occult people)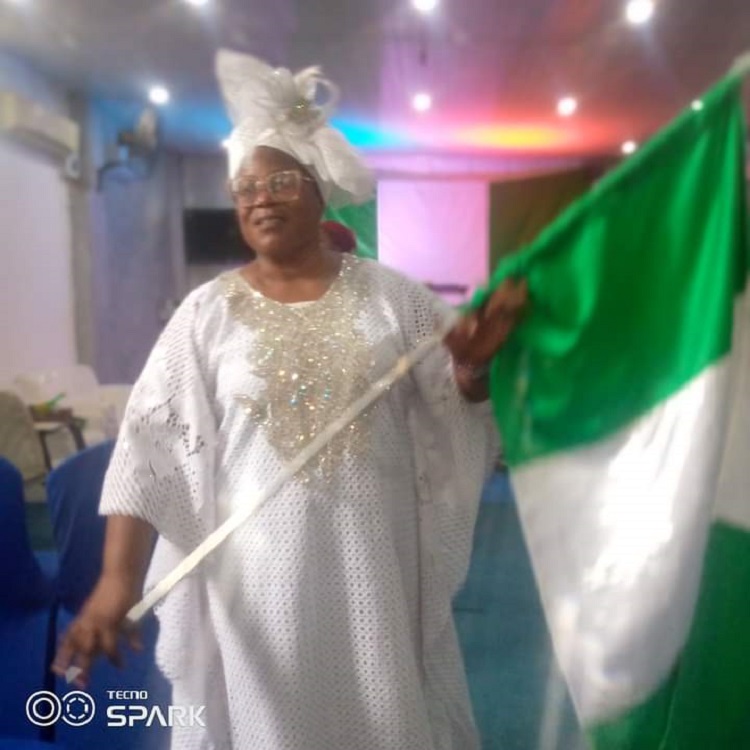 Evang. Olufunmilayo Eniola during her recent peace restoration prayer programme for Nigeria in Lagos shortly after the nation's 2023 General Elections