Amid the flurry of conflicting prophecies by some Nigerian preachers on Nigeria's next president in the 2023 presidential election, Prophet Olatunde Opadara says the incapable among the presidential candidates in the election may be God's anointed as Nigeria's next president in 2023. In this interview with Christian Benefits on God's mind for Nigeria in 2023, Opadara, General Overseer, Christ Warrior Church of All Nations (CWAN) says Nigerians must embrace righteousness for the nation to move forward in the new year. Excerpts.

Please, can we meet you?

I'm Prophet Olatunde Opadara. I was born at Papa Ajao, Mushin, Lagos, into the family of Pa Joseph Opadara. I got born again in July 1990 and became a believer.

After your rebirth how did you eventually come into ministry to be a prophet?

I received God's call to ministry in 1997 while praying in my room. I saw a vision of a multitude of people like sea sand, chained with padlock, crying and raising their hands, calling me to come and unlock the padlock with which they were chained. Suddenly, I saw a man who said to me you have been called to set this people free from bondage. Arise; meet me in three days fasting and I will tell you what to do. That was how Christ Warrior Church of All Nations (CWAN) was birthed from this encounter 26 years ago at Papa Ajao area of Mushin, Lagos.

How will you describe your experience in the ministry these 26 years now?

I have been in the ministry for 26 years now. I have experienced both the bitter and the sweet sides of ministry over the years. There were periods we lacked funds to finance the ministry work but God always proves Himself in sustaining us. I have experienced the challenges and the pains of rebellious church members and the agony of friends as betrayers. In all of these experiences God has been faithful to us

How will you describe God's move at CWAN in the year 2022 that just ended?

God's move at Christ Warrior Church of all Nations (CWAN) in the just ended year 2022 was glorious with very powerful testimonies and divine connections in the church in that year. We had lots of healing testimonies in 2022. I really bless God for giving me several opportunities and connections to minister the gospel of deliverance in several places to expand the ministry He commits to my hands.

Share with us some of the church's testimonies in the just ended year 2022

We had lots of testimonies in the just ended year 2022. For instance, in 2022 we held a crusade at Igbozor in Delta State. A satanic mirror that was being used in destroying the lives of several people in the town was brought to the crusade ground by the word of knowledge. That mirror was destroyed at that crusade ground and the town and her people were set free. There was also a testimony of a woman who woke up in the morning and couldn't carry her leg again for many years until God healed her in our ministry.  Above all, a lot of people were set free from the power of sin and surrendered their lives to Jesus at Christ Warrior Church of All Nations in 2022. We held a couple of successful outreaches in 2022 like Oju Ore Ota in Ogun state at which a woman who had been programmed in the coven of darkness to die was rescued by the power of the Holy Spirit. There was also the testimony of total healing of a sore leg of many years. We also organized a crusade outreach at Abule Ijoko in Ogun state and recorded many testimonies of miracles, signs and wonders. There were also lots of testimonies of financial breakthrough at CWAN in 2022.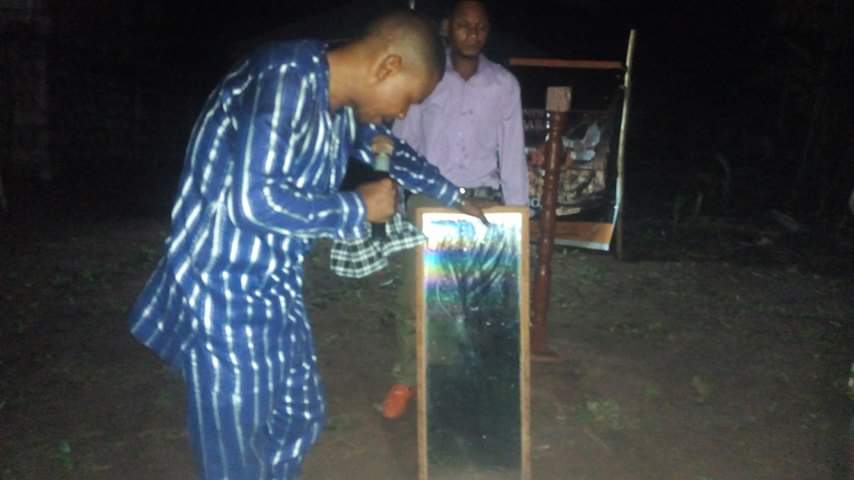 Prophet Opadara with the satanic mirror destroyed at CWAN crusade in Delta state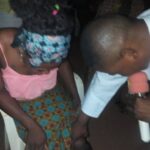 The paralyzed woman healed by God at  CWAN crusade in 2022            
What should people expect at CWAN this new year 2023?
God has declared 2023 as our year of Fruitfulness and Total Dominion taken from Genesis 1:28. So, this year 2023 the world should expect fruitfulness in all ramifications and total dominion over sickness, poverty and the power of darkness at Christ Warrior Church of All Nations (CWAN).
How can people prepare themselves to partake of the fruitfulness and total dominion God has promised at Christ Warrior Church of Nations this year?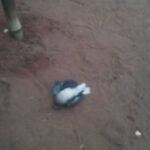 By separating themselves from sin and embrace holiness because without holiness no one shall see the Lord. By surrendering their life totally to Jesus Christ the author and finisher of our faith.  By working in the covenant of tithing and giving to the work of the kingdom and giving to the less privileged. Above all by doing the will of God in everyday of their lives. They must spend more time with God than they spend on pressing their phones and watching television. God bless you.
What are the programmes people should attend at Christ Warriors this year?
First, Prophetic Hours of Prayer every Thursday from 8.30am-10am. Great Power Crusade on the last Wednesday, Thursday and Friday of every month. We will hold Global Holy Ghost crusade in May. It's going to be a 3-days power crusade.
If Christ tarries what is your vision for the church this new year 2023?
My vision for the church this year 2023 is to get a large hectares of land to build a bigger church auditorium and free schools for the less privileged by God's grace.
Lastly, as a prophet what is your view on Nigeria's present situation and your advice on the way forward in 2023, especially on the 2023 general elections?
Nigeria's present situation is not good at all except we are deceiving ourselves. But I strongly believe Nigeria will soon come out of her wilderness experience like the children of Israel. God will never leave His people to continue this suffering Nigerians are going through. God rules in the affairs of men. The children of Israel rejected Samuel and said they wanted a king of their own. God gave them Saul and they paid dearly for it. Afterward God had mercy on them and gave them David to rescue them.  Likewise, God is going to rescue Nigeria from the hand of Saul, and send David to rescue the nation. My advice on the way forward is that Nigerians should pray and tell God to choose for us a man after His own heart. Someone you think incapable may be God's choice as Nigeria's next president in 2023. The scripture says God uses the foolish things to confound the wise. All Nigerians should just take their PVCs and vote in the elections according to their conscience. I see the forthcoming general elections peaceful though there may be some pockets of violence in some areas. At the end God will take all the glory. I also see a throne of judgment. God said it's time of judgment for the evil ones in Nigeria, and a time of reward for all Nigerian politicians according to the works of their hands. After that I see a new Nigeria. The spirit of the Lord told me to tell all the children of God that no evil will come near their house. Nigeria will be fruitful again and have total dominion over all her oppressors in Jesus mighty name, amen! Shalom!