Pastor Bisi Adebisi's Marriage Clinic for Hurting Couples is fast becoming the hub of therapy for troubled marriages. The renowned family minister and author of over 120 books on marriage and family Life reveals the root cause of marriage divorce, and how couples can deal with that root to safeguard their marriages from collapse. In the below interview with Christian Benefits' Wole Olarinde, the Lagos State Polytechnic trained accountant-turned-family builder distinguishes a marriage counselor from a marriage adviser and notes how many pastors are making mess of troubled marriages instead of mending them. Excerpts.
Please, can we know who Pastor Bisi Adewale is?
Bisi Adewale is a family minister as a calling; not as a passion. Passion can dry but one is nailed to calling. I studied accounting at Lagos State Polytechnic, Isolo, Lagos.
Share with us how you received the call to the ministry as a family minister
I received the call while writing my final year's examination papers at Lagos state Polytechnic, Isolo campus, Lagos. There are two major courses in accounting, Financial Accounting (FA) and Management Accounting (MA) that one must prepare very well to pass because they carry the highest units and can affect one's GP. Unfortunately, the papers for both courses were fixed on the same date. I was in the classroom reading overnight with my friends when the Lord spoke to me, "meet me on the field. I want to talk to you." I left my books and went to the field at that odd hour. Immediately I stepped on the field the Lord began speaking to me, "You are not going to work with accounting. If you get any accounting job, you will burn your fingers. Instead, I want you to revive, remold, rejuvenate and restore dilapidated homes; to bring my sons and daughters together in holy matrimony; and to raise people for the End-time revival using the home unit."  I received the call into ministry in 1998 during my final year papers at Lagos state Polytechnic.
Let's have a look at your upbringing, including your rebirth before the call
I got born again in 1992. I was raised as a church boy by my parents; a deacon and deaconess in Christ Apostolic Church (C.A.C). They love prayer and taught us their children the word of God, and how to pray. As a teenager, I was a Sunday school teacher under them in our village, but I was not born again. While other teenagers in the village could attend parties every day, mine was once a month.
Tell us your experience as a teenage Sunday school teacher in your village
My father wanted me to be a Sunday school teacher so that I can be coming early to church before Sunday school starts at 7am. I think he got it right. That was when our Sunday teachers went on strike over an issue with the pastor. The pastor just looked for the available to take over from them. That was how I was picked with some of my friends when I was in JSS 3 to take over from the striking Sunday school teachers. The pastor began to teach and mentor us. Eventually, I grew up to become a Sunday school as a teenager in a District Assembly of Christ Apostolic Church. Yet, I didn't know Jesus Christ until I got Lagos. I got to know Christ by reading a book titled: The Forces of Darkness by a woman called Victoria Etho. That was how my journey with Christ started in 1996. I grew up to become the Youth President in our church, leading not less than 150 youths of the church. We started a programme called Winners; a deliverance and prayer group before I went to school. I attended Iree Polytechnic, Osun state for the National Diploma (ND) in accounting and Lagos state Polytechnic for the Higher National Diploma (HND).
How will you describe your walk with the Lord since 1996 till now?
My walk with the Lord has been fantastic. When you know when and how He is taking you but may not know where he is taking you to; your walk with Him will be fantastic. I just follow Him as he leads. So, it has been fantastic over the years.
Was there any particular incident that confirmed your area of calling?
Yes, I recall towards the end of 1998, I went for a test for the boils on my body. I had not received the call then. As I sat down waiting to see the doctor, two women; one young lady and the other an elderly woman, brought in a baby. I watched how the elderly woman; (grandma) was passionately taking care of the young lady who was the mother of the baby. Soon the grandma started quarreling with the nurses to attend to her daughter.  When she became too irritating, one of the nurses told the young lady, your mummy is too troublesome. She told her she's my mother-in-law.  And the nurse said to her, you are so lucky to have her as your mother-in-law.  Immediately, the Lord told me, pick your pen and write 18 Ways to Make Your Mother- in-Law Love You. Here was a young man that was not married being instructed to write 18 ways to make your mother-in-law love you. I asked myself silently, what concerns me with mother-in-law? Nevertheless, I requested from a nurse a piece of paper, picked a pencil and began writing down want the Holy Spirit was dictating to me.  Sometimes the Holy Spirit would wake me up in the middle of the night and tell me, write. After sometime the Holy Spirit told me that all that I had written down would be a book. At that time I had never met any author in my life. I rushed to buy a book to study how to write one. I began putting my write ups together, did some research and made enquiries on writing and publishing a book. That was how I wrote, published and launched my first book titled: "Wives Vs Mothers-in-law: When will the Battle cease?" on September 9, 1999. It was that same day that the ministry was formally dedicated and launched out. As at that time I was still single, though already engaged. We got married about two years later, on May 4, 2001.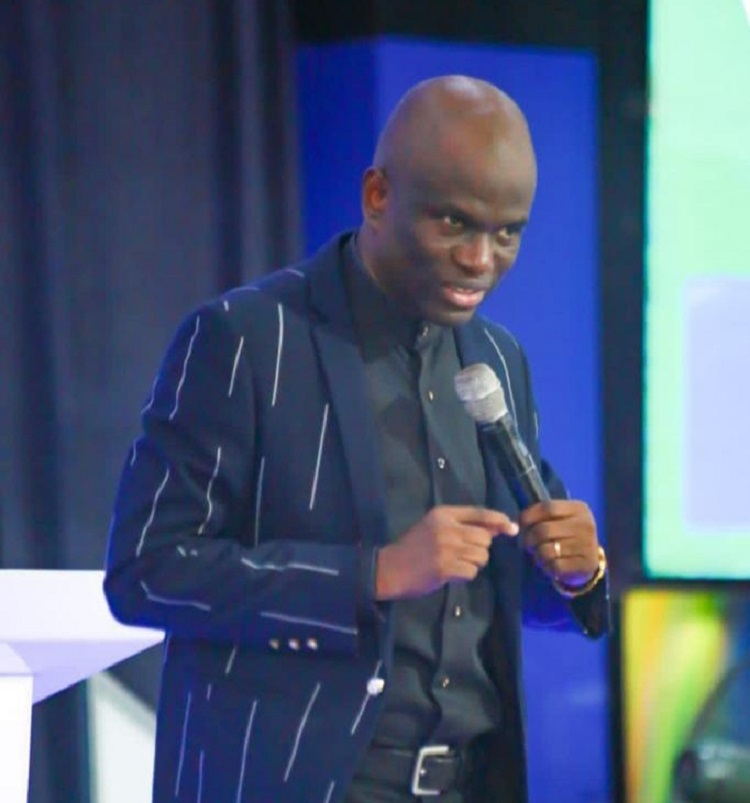 How many books have you written up to date from your first book in 1999?
The last book we released titled: 99 THINGS YOUR HUSBAND WISHES YOU KNEW makes 125 titles. 99% of our titles are on marriage and family life. Only two or three of our published books are not directly on family life.
Aside your books, what is the Marriage Clinic for Hurting Couples all about?
As we grew up in this journey, I began asking questions; one, why is it that marriage counseling seems not to be working? We discovered that the rate of the counseling working is about 30% or even less. So, I began to make research and seek the face of the Lord, and I got one big discovery that marriage counseling is not to help the couples who have been fighting for years. When a couple has been fighting for years and you sit down with them for 30 minutes to one hour they end up injuring themselves more. The wife will snap, "I remember 1972 this, my stupid husband did so and so …" The husband will jab back, "You nko; this, my were (mad) wife, this is what you did in 1981." In the early years of the ministry handling cases like this, was quite frustrating. Some would get up almost slapping each other. Some would be shouting disturbing everyone. Marriage counseling cannot solve problems of couples who have been fighting for years just the way Paraceutamol cannot heal madness. Caffeinol cannot heal cancer. Unfortunately, many of the so-called marriage counselors are marriage advisers. If you have never trained as a marriage counselor when you counsel couples; you are not counseling, you are only giving advice. Most pastors counseling people on marriage today are marriage advisers. Many are making mess of marriages than helping marriages. The worse marriage counsels I have ever heard are from pastors. If you are not a trained counselor, you may base your counseling on your experience or pains. You may base it on your gains. Deacon Adamu normally pays N150,000 as tithe. But his wife is not paying anything. Deacon Adamu and his wife have an issue and they bring it to you. Of course, you know who I will support between the couple. That is just natural. Here is the wife anytime she comes to you as a pastor, "daddy, I don't have transport fare, and you give. But anytime the husband comes to you, the least he drops in your hand is N20,000. So, if you are not a counselor it is tempting; even as a trained counselor. As marriage counselors, we are trained to sit on the fence if you want to help a family. As a counselor, you must never be a man or a woman, so that you won't be supporting your own gender. So, since we discovered that marriage counseling will not work; marriage advising will not work, I began to do a lot of research and came up with the concept called marriage clinic.
Specifically, tell us how this Marriage Clinic concept works and its aims
Marriage clinic, in the U.S some people call it marriage therapy. We are putting some things together; not based on the philosophy or sociology of the world. We went into the Bible and brought out things based on the word of God. In Matthew 19, Jesus was asked why Moses allowed husbands to divorce their wives. And Jesus told them the root cause of divorce. Violence does not cause divorce. Infidelity does not cause divorce. Infertility does not cause divorce. Just one thing causes divorce, and that is hardness of heart, according to the Lord Jesus Christ. Are you saying violent couple should live together? No! What leads to violence is hardness of heart. What leads to infidelity is hardness of heart. What leads a husband to abandoning his wife of 15 years because she has not become pregnant is hardness of heart. Marriage counseling never addresses the issue of hardness of heart. Marriage counselors and marriage advisers never address the issues of hardness of heart. Mr. Adio, you wife said you are not giving her food money. "Yes, I'm not giving her food money because she doesn't cook very well." Madam, why don't you cook very well for your husband? "Hen, I don't cook very well for him because I'm not happy with him." And the marriage adviser simply encourages both parties, "Madam, please, be cooking very well for your husband. Sir, please be making your wife happy. God will be with both of you. You can go back home now and live together in peace henceforth." He has not resolved their problem because he has not known and addressed the root of their problem. So, how does he get to the root of their problem? Many people will say,  he should ask the fighting the couple. Unfortunately, the couple themselves don't even know the reason they are fighting though they know they are fighting. It's like a doctor asking his patient, what is wrong with you? And the patient says, it's like I'm having malaria. Then the doctor says let me give you some drugs. By so doing the doctor will complicate the case of the patient because he did not conduct the necessary examinations and tests on the patient. If the doctor asks the patient the symptoms, he can say it's like malaria but let me first run some tests before prescribing the drugs. First,  bring your blood sample for tests at the laboratory. The doctor can arrive at a conclusion based on hypothesis but it is more necessary to carry out some tests. When the Lord brought the idea of the marriage clinic, I began to think of how to connect the root to the tests. I have been test-running the marriage clinic without announcing it for about three years now.  We have had 85% success rate of the people with cases we have handled. We operate this scheme like a normal clinic with documenting file and filling different forms. After filling the necessary forms, we begin to counsel the couples. At times, the counseling spans for over a month. The partners begin to know things they never knew about each other before. We have different types of forms for different kinds of situations for both partners. One of the most popular cases we have handled is lack of intimacy between quarreling partners. We tell both partners to identify the good and the bad sides of each other. If that does not work, we give them another form called Background Diagnosis (BD) form. It contains 73  question items like are your father and mother divorced? Have you ever seen your dad beating your mom before? What do you fear most about your dad or mom etc? By the time they fill the 73 questions items you will get the results, which we call the Expectation Diagnosis Form (EDF). (Continues)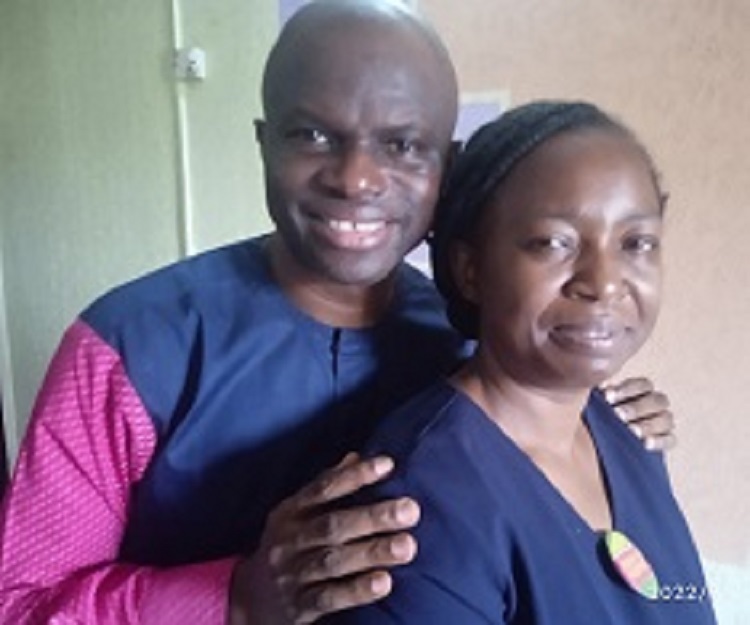 Pastor Bisi & Pastor Yomi Adewale: Lead Consultants, Marriage Clinic (Family Booster Ministry, 39B, Ladipo Kadamu street, off Balogun Bus stop, Ikeja, Lagos: Telephone: 08068412004.