Dr. Taiwo Afolabi, the amiable founder of SIFAX Group of companies was recently hosted to a sumptuous testimonial and gratitude party by Ever Increasing Anointing Ministries Int'l Lagos, in commemoration of the recent 60th birthday celebration of the highly successful international business mogul and selfless philanthropist. In the below interview on Outstanding Christian Entrepreneur, Dr. Afolabi, a cerebral entrepreneur, international business leader and mentor, shares the humble beginning of SIFAX Group from the local scene to the global market, and also his profound testimonies of God's faithfulness in his life, home and business at 60.  Excerpts below.
Please, can we meet you sir?
I am Dr. Taiwo Afolabi, the founder and Group Executive Vice-chairman of SIFAX Group. I am into a lot of things; maritime, aviation hospitality, oil& gas and financial services. I am an entrepreneur, business leader, mentor and many more. I am an indigene of Ogun state.  By the grace of God, I am 60 years old. I was born in Ondo state on April 29, 1962. As my first indicates, I am a twin; I have a twin brother. I had my primary school education at Ondo and my secondary school education at Baptist Grammar School, Ibadan. I hold a Law degree from the University of Lagos as well as Masters in International law and Diplomacy from the same university. I am a married man with several children; six biological children, adopted and others.
 Since when have you been in business, and also share with us how you started your business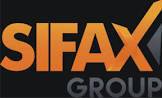 I have been running my business for over 33 years now. I launched my company in 1988 as a freight & forwarding firm in Lagos, Nigeria, after working with an uncle, under which I learned the rudiments of clearing and forwarding business. From the little beginning in 1988, SIFAX Group has grown to become one of the leading indigenous corporations in Nigeria with thousands of jobs created; both direct and indirect. We have also spread our tentacles to other African countries as well as Europe and America.
What is your biggest challenge in these 33 years of doing business?
My biggest challenge is insincerity of some people around me because you do not know the mind of many of them. One does know whether they love you because of your money or something else. Sometimes this creates the worst fear in you knowing full well that you don't know what they have in their minds. So, one takes a risk in relating with them. This is part of business risks. Life itself is a risk. There are risks in every business. There must be some challenges. The only drive is you do business today, lose money and you start all over again. For instance, I have done a business in Europe where I lost four million euros within seven months but that didn't stop me from starting again or doing another one. Business is a risk and you keep having challenges but the ability and the power to overcome lies in you.
Tell us is the role of the Christian faith in the successful running of your business over the years?
God comes first in all my endeavors; including my home and business. I have the fear of God in all do. I always tell people there is no other way to a durable success outside God. I always tell my mentees that there is no other way to a good success in business and other endeavors of life aside God. I usually tell people that God is the only source of the success of SIFAX Group and my home
Please share with us some testimonies of God's impact in your business?
Let me give these few testimonies to buttress my point that only God is the only way to success in business and all of other life endeavors. I woke up one morning in my house in Abuja and saw footprints on my bed. I traced the footprints to my bathroom window. The footprints had black ashes. I thought I was dreaming.  It was real! I wiped my face but I still saw it. I stood up and called my maid, who is still working in our Abuja office. I said, "Victor, come, do you still see this?" He said, yes sir! Footprints! I asked him to get anointing oil and salt from the kitchen. I sprinkled the salt on the footprints and asked him to clean up. In my life, I have seen the spirit of death and escaped it. There was a rime I slept off while driving from toll gate to Shagamu. I slept off, dreaming! It was a shout that woke me up.  It was God's angel that took over the wheel. A week before the time we opened Marriot Hotel.
"God comes first in all my endeavors; including my home and business. I have the fear of God in all do. I always tell people there is no other way to a durable success outside God.
I was in my office and I had one of my masters' examinations that day at UNILAG. I read until midnight and woke up at 7a.m to continue reading. All of a sudden I saw my wife crying. She had been informed that our first son had died in his sleep. I said the God I serve will never put me to shame, so nothing would happen to him. People thought I was joking. But I stood by my confession. God will never allow my enemy to mock me. By the time we got there, we saw many cars parked and a lot of people inside. We entered, and I asked after him, and they said he was upstairs. We entered the room and started praying. And immediately after I touched his hand he opened his eyes. I told them I was going to write my exams and left. Another testimony was about our church member, Linda, whose child was taken to Badagry hospital after an accident and was in coma for three months.
"For me, anything that has to do with humanity, I don't joke with it. The day you identify your purpose in life, you will never be a failure. These are principles of life that I have learnt and will keep on doing them"
I lived in Egbeda then, and I traveled a lot. One day my wife called and said, "You are an elder in the church, you know about Tony's child and we haven't gone to see them. We must do so before you travel again. So, I came back home around 9pm and we got to the hospital around 10.30pm. On our way back home, around 11.30pm, some policemen just appeared and crossed us from nowhere, saying they'd been signaling to us to wait, which was a lie anyway.  As I was a PCRC patron that time, I produced my identity card, showed it to them and they let us go. I then told my wife that those weren't policemen but spirits that came out of that child to attack us. The next day, I traveled, and so the same Sunday of that week they bought the girl to church. To me, that was a proof of God's mercy and faithfulness. God said, "I will bless your handiwork. Let your heart be transparent and pure. Have a pure heart in all that you do" Today, I tell people I don't have any fear because I hold onto God. As God said, "Do my own and I will do your own." That is why, for me, anything that has to do with humanity, I don't joke with it. The day you identify your purpose in life, you will never be a failure. These are principles of life that I have learnt and will keep on doing them. #continues next edition (Culled from Herald of His Presence, a monthly publication of Anointed Virtuous women of Ever Increasing Anointing Ministries International, Lagos).)