Amid the controversy over the death of Osinachi Nwachukwu, a gospel singer, to alleged domestic violence from her husband, and with lots of people, including some pastors, advising  women suffering domestic violence from their spouses to either divorce or separate from their husbands in order to save their lives, Dr. Priscilla Otuya, President/ Convener of Mothers of the Nation in the below interview with Christian Benefits, fears the marriage institution is now under threats in her view on Osinachi's death and the controversy trailing her demise. Excerpts.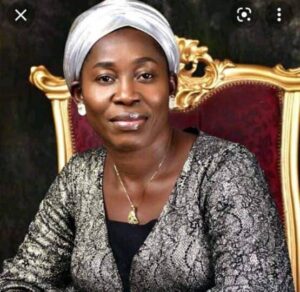 Ma, how will you describe the late gospel singer, Osinachi Nwachukwu?
Even the blind can see that that lady was a gift of God to the world; a light in the music world that was snuffed out prematurely.
Tell us how you feel about the domestic violence she allegedly suffered from her husband, leading to her unfortunate death?
I have been and will always be against any form of violence against women. This incident (Osinachi's death) got to me in a personal way because she lived and died in the midst of spiritual and physical family that had all it takes to avoid this very painful death. As I always said, and will continue to say, religious organized Christendom is built on what Jesus described as sandy foundation, and the quick fix make shift approach to things says it all and reveals this truth. How do you explain the fact that an institution that is quick to pack a woman's bags out of our home when she is caught in adultery is not quick to deal with the man who constituted danger to a precious soul like Osinachi? Double standard is not of God.
There have been rising cases of domestic violence in marriages leading to death in recent times. What are the factors responsible for this?
The factors include wrong foundation, wrong values, wrong orientation and wrong expectations. These have formed a vicious cycle that has trapped lots of our sons and daughters so badly that if we don't go back to God's original plan and purpose for marriage we may not have what is called marriage again. As you can see, Satan is now proffering counterfeit solutions where the custodians of faith have failed.
How can domestic violence in marriage be checked or controlled?
God's elect women have the key to checking and controlling this evil, and I say so with emphasis because irrespective of what society and the drivers say, all forms of violence against women is spirit-driven on the platform of our belief system, and the world organizations greatly endowed with all that is required to curb it has made little success at it because like the scriptures say, they intentionally left out the chief corner stone when building the world system, reason you hear of so many unanswered questions, and that again is because Jesus the chief cornerstone is the answer and has the solution to all that humans suffer. The elect women of God are the answer to the issue on violence against women. They should train their daughters to identify and stand against it in all ramifications and appearances. They should take the laws of God in their hands to undo all that afflict women, the same laws that was twisted and misrepresented to afflict us, as Leaders and mothers in the nation. They should remind the fathers and custodians of faith of God's original stance on women and their ministry. We at Mothers of Nations have taken the initiative, come May 2nd, 2022 we will flag off the GOD'SWIN DIASPORA INITIATIVE to this end. GOD'S WIN is an acronym for God's Women in Nigeria and Diaspora. We are starting in Lagos to United States, Germany, Italy and South Africa
Many are quick in advising women suffering domestic violence from their husbands to quit their marriage without considering what happens to the children from the union after they leave. How will you address this situation?
Very simple, the reason this has been the case is because there are no help or support channels for women in our churches run by elder women and mothers who have in-depth knowledge and experience on these matters, and who are able to speak in unbiased manner to both husbands and wives and even the church leadership. The real concept for Church is the Ecclesia, which is a community of the called out, coming together regularly to discuss the state of the nation and how it affects the people of God, and how to cater for the needs of the sheep in their care, and the needs of women and children were not sidelined. Everyone had equal stake, and the environment was enabling for women and men to share their life experiences etc and got the support, help and justice they needed. But what have we now? Everything is "technical and mechanical' and driven on the one size fits all system. So, women are left to choose between staying or quitting. But the good news is the International Federation of Female Ministers Groups and Organizations is now in full operation to work with churches and church Leaders in creating help desk for women and their families to avoid the one size fits all approach prevalent in the Church.