Gbenga Osinaike, publisher, Church Times will be leading some other journalists as panelists at the 6th International Ministers'  Conference (IMC) of Bearers of Light Mission World Outreach holding this weekend, Friday September 30-Saturday October 1, 2022 at BOL House, Igando, Lagos.
Osinaike will be joined by his colleagues in Christian journalism; Wole Olarinde, Publisher, Christian Benefits, Julius Adegunna, Publisher, Praise The Lord (PTL) News and Sunday Oguntola, Online Editor, The Nation newspaper, in engaging the discussants at the two-day interactive conference on tradition versus Christ:  Yesterday, Today and Tomorrow.
The discussants that will be engaged in a question and answer session by these front line Christian journalists include a veteran and respected preacher of the gospel, Dr. Emiko Amotsuka, Bishop Abraham Olaleye, Pastor Olukayode Oyedepo, Dr. Dele Ajayi and Bishop Moses Adedipe.
Dr. Sam Oyemade, the President of Bearers of Light (BOL) Mission Outreach, explained that this year's conference, which will draw participants from various Christian denominations and organizations, is aimed at addressing the mixture of the Christian faith with traditional and cultural practices with a view at finding solutions to the deviance of traditions against Christ.
Below are the profiles of the veteran Christian journalists that will seat on panel with the respected preachers of the gospel as discussants at the two-day interactive conference with Dr. Oyemade, the BOL president as the moderator of the event
\Olugbenga Adebayo Osinaike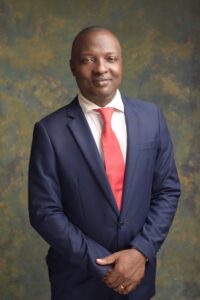 Gbenga Osinaike, Publisher, Church Times
Olugbenga Adebayo Osinaike who hails from Ijebu- Imusin, Ogun State has over the years distinguished himself in the pen world.
Born on May 2, 1968, Osinaike began his academic career at the Ajeromi Public School, Ajegunle-Apapa, Lagos where he had his primary education between 1974-1979.
He skipped primary six having gained admission through the then common entrance examination to Ijebu Ife Community Grammar School, Ogun State for his secondary school education between 1979 and 1984.
In 1984 shortly after his secondary education he gained admission to Ogun State Polytechnic; now Moshood Abiola Polytechnic, Abeokuta Ogun State where he undertook a two-year Advanced Level Course in Literature in English, Economics, and Government.
He had a two-year break from academics to work as an accounts clerk with the Lagos State Government. In 1988 he secured admission to study Dramatic Arts at the Obafemi Awolowo University and came out with a second-class upper division in 1992.
He was one of the three students in his set at the OAU that specialized in Playwriting and were taught by the erudite playwright; Prof. Ola Rotimi now of blessed memory.
He proceeded for the compulsory National Youth Service Scheme in Enugu and served with the Outlook Newspapers run by Mr. Arthur Nwankwo. The paper is now defunct.
As a youth corps member, Osinaike sharpened his writing skill.  He was the News Editor of the Koal Corper Magazine, He was deputy Editor of Trumpeter Magazine, the official magazine of Christian Corpers in Enugu.
He also secured an opportunity to be the pioneer Editor of Gospel Truth Magazine published by one Mr. Sam Agbiri.
By the time he rounded off the service year in 1993 he was given a certificate of commendation by the Enugu State NYSC.
By the special grace of God, he did not have to tarry long at home after his NYSC before finding his feet in paid employment where his passion was freely disbursed.
Barely two months after serving his father land he was employed as a senior correspondent with the PUNCH Newspapers.
He rose from being a senior correspondent to a Chief Correspondent and then an Assistant Editor before he resigned in March 2007 having put in about 13 years in the service of the organization.
His resignation was propelled by a great burden to add value to Christian Communication.
In May 2007 his publication, Church Times Nigeria was officially presented to the public. He has been in the business of reporting the Church since 2007 and has not looked back.
He carries the burden of bringing to light the activities in the church environment regardless of the denominations involved.
He also takes great delight in writing about believers in the various fields of human endeavours.
Osinaike holds a Masters in Literature in English from the University of Lagos.
He surrendered his life to Jesus in August 1984. Ever since that fateful day he has been following the Lord passionately and making himself available for service in God's vineyard.
A one-time Publicity Secretary of the Lagos State chapter of the Pentecostal Fellowship of Nigeria, Osinaike has authored three books; Power Source, Behind the Curtain, and The Jungle Boy.
In 2014 he was given the Inspirational leader award by the Symbol of Hope International. He was also honoured by the All Ladies Affairs Business Career Forum.
He is currently the Nigeria representative of the United States of America Institute of Global Church Studies.
He is on the board of Journalists for Christ International Outreach a body set up by a veteran journalist and former online Editor of Nation Newspapers, Mr. Lekan Otufodunrin.
The body serves as a platform for believers in the media so they could impact the larger society.
Osinaike who also holds a honorary doctorate of the Christian Theological Seminary, Abeokuta believes Jesus' news is the only good news available to humanity.
He is married to Bukola Osinaike; an Agric Engineering graduate of Obafemi Awolowo University and a civil servant with the Lagos State Government. He is blessed with two children: Oluwagbemileke and Oluwatise. He lives in Ota, Ogun State from where he runs the business of Church Times Nigeria.
OLUWOLE AKINYEMI OLARINDE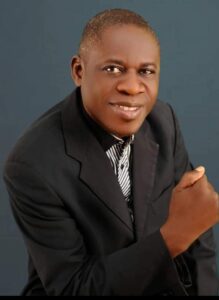 Wole Olarinde, Publisher, Christian Benefits
Oluwole Olarinde is the Publisher\Editor-in-Chief of Christian Benefits magazine and Iwe Iroyin Anfaani Kristeni. He is also the Executive Director of Christian Benefits Missionary Foundation (CBMF) and Benefits Awards for Missionary Excellence (B.A.M.E).
Oluwole Olarinde was born at Ebute Metta, Lagos, on September, 9, 1969. He started his primary education at Ijero Baptist Primary School, Ebute Metta, Lagos, and continued at God's Grace Children School (Boarding School), Ibadan until the Ogunpa river disaster in 1981. Due to that disaster, Olarinde was returned by his parents to Lagos and continued his primary education as a pioneer pupil of Ikale Primary School, Papa Ajao, Mushin. and later Layi Oyekanmi Primary School 2, Mushin, Lagos, where he completed his primary education, and graduated as a pioneer in 1982
Olarinde furthered his education as a pioneer student of Okota Secondary School (OSS), Okota, Lagos, where he graduated as a pioneer in 1987.  He re-sat some of his ordinary level (O/L) subjects at Akinmoorin Grammar School, Akinmoorin, Oyo, and proceeded to Olivet Baptist Height School, Oyo for his Advance Level (A/L) studies.
Olarinde gained admission into The Polytechnic, Ibadan, as a pioneer student of the new name Adeseun Ogundoyin campus (formerly Eruwa satellite campus), Department of Mass communication where he obtained Ordinary National Diploma (OND), and later Higher National Diploma (HND) at Ibadan main campus of the institution.
He  graduated from The Polytechnic, Ibadan, Department of mass Communication with Higher National Diploma (HND) as electronic broadcast major. He had his mandatory National Youth Service Corps (NYSC) as a pioneer corps member of Bayelsa state NYSC While serving his youth corps as English Language, Literature in English, and History teacher at Community Secondary School, Agudama Epie, Yenagoa, Bayelsa state, simultaneously ,Olarinde freelanced for Tide Newspaper, Port Harcourt, Sunray Newspaper, Port Harcourt and the Nigeria Television Authority (NTA) Port Harcourt during his one-year NYSC programme in Bayelsa state.
Olarinde obtained a world-bank sponsored certificate in investigative journalism, studied at Chartered Institute of Management (CIM), Lagos and honored with a Doctorate (PhD) award in Christian Communication & Media services by International Institute of Church Management (IICM Florida, USA) in conjunction with Salvation Herald Theological Seminary (Lagos, Nigeria)
Before receiving God's call into Christian media ministry in 1999, Olarinde had worked as a journalist with The Guardian newspaper, the defunct Poise magazine and Media Review magazine, and as a freelancer for the defunct Third Eye Newspaper, Sunray newspaper (PH) , Tide newspaper (PH) and before he founded Christian Benefits magazine as the Publisher/ Editor-in-Chief in the year 2000
Oluwole Olarinde is an ordained minister of God, a publisher, a media consultant, a creative writer, a poet and an author of three books namely:
Otunba Jesu: The Story of the conflicts in Heaven (2001)
The Rehab's Cord: The Confession of Born Again Prostitutes and some selected articles by the author (2010),
My Dossier: A Celebration of 20 years in Christian Journalism with 30 poems (2020)
 Olarinde was a:
Pioneer pupil/graduate, Ikale Primary School, Mushin, Lagos
Pioneer pupil/graduate, Layi Oyekanmi Primary School 2, Mushin.
Pioneer student/graduate, Okota Secondary School, Okota, Lagos.
Pioneer student (Adeseun Ogundoyin campus (Formerly Eruwa campus) of The Polytechnic, Ibadan
Pioneer Corps Member, Bayelsa State National Youths Service Corps (NYSC)
Pioneer/Founding Member, Christian Press Association of Nigeria (CPAN)
Member, Journalists For Christ (JFC)
Oluwole Akinyemi Olarinde hails from Akinmoorin, Oyo state. He is married and blessed with wonderful children.
JULIUS OLASUNKANMI ADEGUNNA,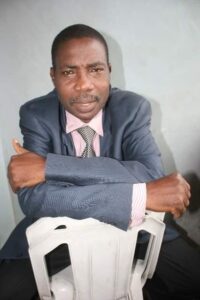 Julius Adegunna, Publisher, Praise The Lord (PTL) news
JULIUS OLASUNKANMI ADEGUNNA a Journalist, Writer, Publisher is a total media practitioner, born in Ikeji Ile Ijesa in the present Oriade Local Government of Osun State in the early 60s.
Attended St. Jude's Anglican Primary School from 1969 to 1974, Ikeji Ile High School, 1976-1981, Oyo State College of Arts and Science, Ile Ife 1982-84, University of Ife, 1984-87, Nigerian Institute of Journalism, Ogba, Lagos, for Post graduate Diploma, 1991-93, Lagos State University for Master of Communication Studies 2009 to 2011.
He is a thoroughly trained, practising and passionate journalist, writer and publisher with special interest in Christian Writings and Publishing.
After his NYSC in Kano State in 1988, he worked in a number of media houses in Kano, and later at International Breweries Plc, Ilesa before crossing to Lagos.
In Lagos, he started journalism with Newbreed Communications where he was employed as a Reporter and Researcher, later to Viva Communication as a Senior Reporter.
From there he was employed as Senior Writer and later Editor of some specialised publications like Money Minder, Financial Update, which were Finance Magazines before he received the call and the mandate to begin Praise The Lord (PTL) News Christian Newspaper in 1994.
Since 1994, God has used PTL News to cover many historic Christian events with landmark interviews with prominent Nigerian and foreign Christians and missionaries.
List includes various programmes of the Christian Association of Nigeria, Pentecostal Fellowship of Nigeria, Organisation of African Instituted Churches, Chaplain Fellowship of Nigeria, and other prominent Christian groups and bodies.
Specifically we can mention various programmes of The Redeemed Christian Church of God, Mountain of Fire & Miracle Ministries, Christ Apostolic Church, Cherubim & Seraphim and several other interdenominational and international Crusades and Christian programmes. Among these are Reinhard Bonnke's Crusades in Lagos and other parts of Nigeria, Crusades organised by Indan born Evangelist R.A. Paul, Rev. Portee, Conferences organised by Morris Cerullo and Benny Hinn.
By the special grace of God through PTL News, Julius Adegunna has taken PTL News to many international fora.
He belongs to many Christian professional and ministerial groups like Journalists For Christ, Media Associates International, Network of African Journalists, Christian Press Association of Nigeria, Virgin Prayer Fellowship, Chaplains Fellowship of Nigeria, OAU Alumni Association, International Relations Students Old Students Association, Christian Writers Fellowship, Centre For Righteous Living (CRIL) and a host of others.
He has been used severally through his callings, works and publications to bring and facilitate unity among the body of Christ in Nigeria. His hobbies are reading, writing, gisting and building relationships.
He is a respected community leader and presently the Chairman of Isale Aboru Community Development Association.  Married, he lives in Lagos, Nigeria with his family.
 Sunday Oguntola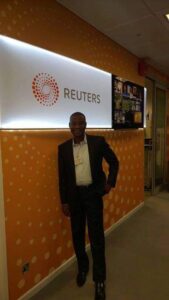 Sunday Oguntola, Online Editor, The Nation newspaper
Sunday Oguntola studied Mass Communication at The Polytechnic Ibadan. He has a Post Graduate Diploma from University of Calabar.
He started his career as a reporter with Journalists for Christ in 2000 before joining Lifeway Magazine in 2003. He left Lifeway Magazine as a Chief Correspondent in 2005 before joining the defunct Comet Newspaper in 2006 where he pioneered the religion desk.
He later joined The Nation Newspaper as pioneer staff in 2007 where he headed the religion desk. He has covered religion in at least four continents.
Oguntola is a fellow of the Joel Belz International Media Fellowship in Florida, USA in 2009. He won the same fellowship in 2012 in Kampala, Uganda.
He participated in the maiden religion reporting training organised by Reuters Foundation in London, United Kingdom in 2015.
Oguntola is author of 10 Commandments for Academic Excellence (2007); Effective Media Relations for Churches and Pastors (2014); Church Growth Man: The story of Dr Francis Akin-John (2014); Still Standing: Extraordinary life and ministry of Pastor Joel Iyiola (2016); Tested and proven by fire: The trials and triumphs of Evangelist Esther John-Ola (2018); A prophet of honour: The life and times of Rev Emmanuel Oludaitan (2018).
He is a qualified Public Relations expert with Professional Diploma in from the Business Education and Examinations Council (BEEC) UK and a member of the Nigeria Institute of Public Relations (NIPR).
He speaks in conferences and seminars on digital journalism, personal development and religion reporting. He is the Online Editor of The Nation Newspaper where is overseeing the digital development of the widely circulated paper in Nigeria.