Like how Saul (later, the Apostle Paul) was arrested on the way to Damascus, Samuel Oludare Oladiti was arrested on the way out of the cultural centre, Mokola, Ibadan, when a strange lightning fell upon him and he went blind and started shouting, "Repent for the kingdom of God is at hand." When his brother, who was learning tailoring nearby, saw him acting strangely, he quickly fetched his master and they bundled him to a fellowship centre taking him to have gone mad.
In this account of his Rebirth encounter with Christian Benefits, Oladiti; an erstwhile film producer and former secretary of a department in Oyo state chapter of the Association of National Theatre Practitioners (ANTP) shares how he was chained as a madman and his grooming from that incident to becoming an international preacher of the gospel and the Bishop of Victory International Faith Mission, Baruwa, Ipaja, Lagos. Excerpts.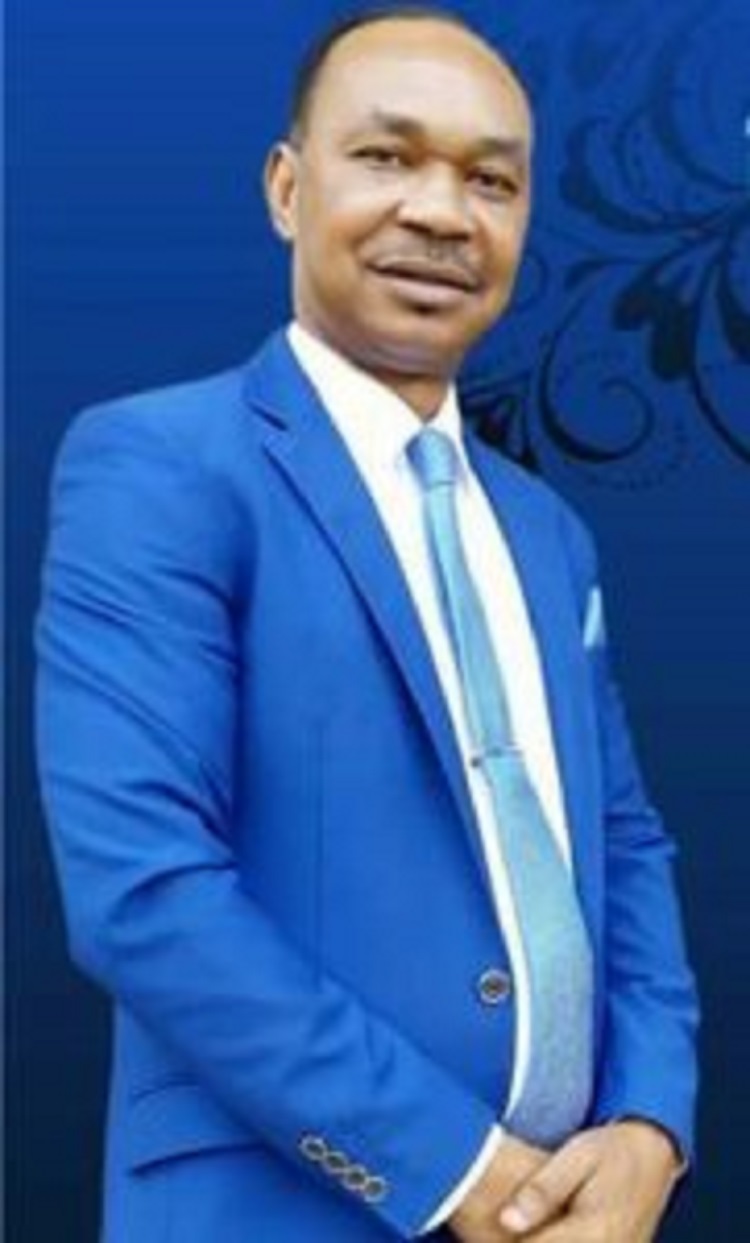 Please, can we meet you sir?
First, I thank God for you, and for what God is using you to do in the body of Christ. You are the carrier of the good things we do; publishing and sending them abroad, which some people don't know. I thank you for answering God's call in this area of ministry. I am Bishop Samuel Oludare Oladiti. I was born in 1967. I was born again in 1987. But that doesn't mean I had not been attending church before then. I was baptized by immersion in water. Some people think once you were baptized by immersion in water you are born again. I don't want to talk about that for now.
Please, tell us the details of your salvation encounter
As I said, I had life encounter with the Lord in 1987 after years of going to church without knowing Christ. I was born into the church but was just a number in the church and not a member. The fact that I was born into the church didn't mean I was born again. I didn't really understand what to be born again meant until 1987 when I had this divine encounter, which eventually led to what I'm doing now. I never planned to be a pastor. I concentrated on my crafts (film production). I was a former secretary of a department in Oyo state ANTP (Association of National Theatre Practitioners). I still see some of my seniors and colleagues now big names in the film industry.
How will you describe your kind of life style before you accepted Christ?
My kind of lifestyle before I accepted Christ was a normal youthful lifestyle.  My mother; now late, was a member of the Women choir of Christ Apostolic Church (C.A.C). She often told me you must meet me in the church. I never liked going to church. I liked staying at home watching movies. Whenever I managed to go to church, I wouldn't stay till the close of service. Just to satisfy my mother, I would just stay to see the pastor that would preach and the topic of his message and leave. When my mother says Dare, I didn't see you in church today. I would say I was in church. This is the pastor that preached and this is the topic of his message. That was the kind of life I lived. I love God but never planned to do the work of God.
Was there any specific incident that led you to giving your life to Christ?
My salvation encounter was similar to that of Paul's. On that fateful day of September 19, 1987, I was at the cultural centre, Mokola, Ibadan to direct the play of a particular troupe when I felt the touch of God on me. I was vast in prayer and fasting. I prayed for cultural troupes against spiritual attacks; knowing that the crafts is very demonic. My initial ambition was to be a lawyer, politician and human rights activist and with my crafts in the mould of Prof. Wole Soyinka. While at the cultural centre, I felt the presence of God around me. I was on fasting on that day. I told my colleagues I want to leave. By the time I left the hall I wasn't myself. When I got to the tarmac, a ray of lightning came upon me and I couldn't see again. I groped my way to one particular street and started shouting "Repent, for the kingdom of God is at hand." When my brother who was learning tailoring nearby saw me, he was utterly surprised; this couldn't be my brother. He's a struggling Christian. When he moved towards me, I told him, don't touch me! Don't stop the work of God! Repent, for the kingdom of God is at hand. He quickly rushed to fetch his master and they bundled me to a fellowship centre.
What happened to you thereafter at the fellowship centre that they bundled you to?
This particular fellowship centre had been inviting me for a very long time. When I opened my eyes at the centre I saw my parents. I recall I told my colleagues I was going to church when I left the cultural centre. From that fellowship centre I was driven to our church, The Blood of Jesus Apostolic Church (Oke Aanu) Ibadan and a medical doctor was invited to inject me but Baba Durojaiye; the church founder, said I shouldn't be injected. He said I was not sick; that it was God's hand that was upon me because of my stubbornness to serve Him. I learned that before my birth my mother made a vow to the Lord about me.
Tell us more about the vow your mother made to the Lord before your birth
My mother made the same vow that Hannah in the Bible made to the Lord. It happened that she had a female child before she conceived me. She bore that child into abject poverty, and said she never wanted to have another child again into poverty. Unfortunately, she conceived me and she risked terminating the pregnancy because she did not want to bear another child into poverty. In the course of her dilemma over terminating the pregnancy, she went before God and asked for forgiveness. She then made a vow, like Hannah in the Bible, to God that if you give me this one, and is a male child I will give him back to you and he shall be called Samuel.
What were the efforts that your mother made to fulfill her vow of returning you to God?
In my childhood my mother discovered some character traits in me like my passion for her. I loved sitting with her. I was not stubborn. I always dressed very neat to school such that my teachers looked at me as a student from a rich home, coupled with the facts that I was brilliant, and was also one of the school prefects. Some of my school mates and even teachers longed to connect with my supposed rich parents. But I couldn't show them my parents in their actual state of poverty because they would instantly look down on them as poverty-stricken after all. My mother had a specific way of putting me back on the track whenever she saw me going astray. At 18 while I was developing my crafts as a film maker, during our rehearsals she often cautioned me, "Ranti, omo majemu maa ni e (remember, you are a covenant child). I was part of Arelu and Agbeleku films production crew in the 1980s. Anytime she cautioned me this way it provoked me and I would reply her since the entire family is suffering in poverty, maybe God would use me through my crafts to liberate us. Since all my efforts to become a lawyer and politician failed, I focused on my crafts. If not for that divine encounter on that fateful day of September 19, 1987, there was no way anyone could have taken me away from my crafts as a film producer.
Back to The Blood of Jesus Apostolic Church (Oke Aanu) that you were taken to for a suspected case of insanity. Please, tell us more about your experiences at that church, leading to your eventual answering to the call to ministry
After Baba Durojaiye advised that I shouldn't be injected, that the incident was a pointer to my calling to ministry, a particular woman in that church called Iya Adua came to pray for me. People believed in her more than the church founder. As she made to pray for me, saying l'oruku Jesu (In Jesus name), I prophesied to her "Thus saith the Lord, you cannot continue practicing witchcraft." The people around were taken aback by my utterance. They bounced on me and started beating me. They said this man is definitely mad to have accused their revered Iya Adua of witchcraft practice. They chained my hands and legs and took me straight away to a branch of the church and confined me there for almost three months. They concluded I was mad because of my unbelievable utterances and prophecies. Unfortunately and unknown to them I was clearly hearing from God and communicating it to them, but they said I was talking too much.  Even whilst in the fetters (chains) I kept hearing from God and communicating it to them by utterances or prophesies. I am proud to say that I'm prisoner in Christ. I want to do a film documentary of my salvation encounter with my picture handcuffed on the cover of the film pack.  Six years after I was fully into ministry God confirmed His word through me about that Iya Adua when she confessed to witchcraft practice and died rotten in her room (Continues next edition)