This is an open and brutally honest joint interview with Pastor Sam & Pastor Mrs. Dami Adekoya, host pastors, Pentecost Truth Ministries, Lagos. Seeth thou a pastor diligent and prospering in his life and ministry, he sure has a positive critic as a wife by his side. This is the picture of the home and ministry of Pastor Sam & Pastor  Dami Adekoya where the chummy wife, Dami, is the number one critic of her husband, Sam. This is a no hold barred joint interview with this amiable and jovial couple with Christian Benefits on Ideal Christian home.
To start with, who is Pastor Mrs. Dami Adekoya?
I'm Pastor Mrs. Damilola Adekoya, the wife and the mother of the children of Pastor Sam Adekoya, the Senior Pastor of Pentecost Truth Ministries.
How long have you been married to Pastor Sam Adekoya?
We have been married for over 28 years now.
How will describe your marital journey over the years?
There have been ups and downs but through it all God has been faithful.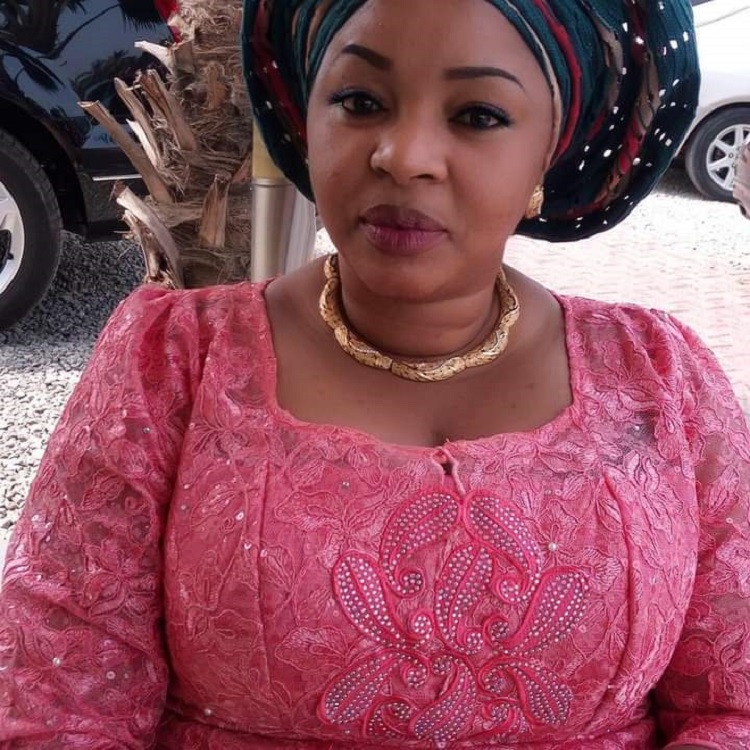 Please, can you recall how your paths crossed with your husband?
We met at the Redeemed Christian Church of God, (RCCG Ijegun Parish), Satellite town, Lagos. We were having youth weekend, so he was our guest minister. He was already a minister before I met him. I think it was at a vigil that we met. When a friend of mine and I came into the church together we sat at the back. Along the line we were called to come to the front the roll. And here was this anointed and handsome young man ministering. I was like oh God if I could have a husband like this. I actually thought he was married. I didn't know that he was single. I just looked at him that he possesses all physical attributes that I have always wanted in him; tall, dark, handsome and anointed.When he was leading prayer points all I was praying is oh God. I need a man like this! We have different needs for which we came to vigil. All my own need was oh God I need a husband. As he was ministering and looking at me and I was also directing some questions at me. At some points I thought he was looking at my friend because she was very a beautiful lady. I actually thought she was the one that caught his attention. When the deliverance session started, I just asked him; are you married sir? He said no. I said no problem. So, I knew that one way, or the other my desire has been met.
So, we should take it that you made the first move
(Laughter) No! Don't say that because of sisters o! I didn't make the first move as such. I only asked, pastor, are you married (Laughter)? And he said no, I am single. Then, I said fine. He also asked me, are you married? And I said no, I am very much single. After the vigil we just talked and then he left. After that we didn't see again until December 10th of that year, which coincidentally was on my birthday and he was the guest minister at the graduation of a School of Deliverance at FESTAC. I attended the graduation with my parents. And lo and behold here was the same pastor that I met about a month or two earlier. I never knew his whereabouts. There was no GSM phone then or any means of contact. So, when I saw him again and started looking at him, is this not that my dream husband. He was also looking at me. After the service as I was going out a sister accosted me and said ah, won't you wait for your husband? I was surprised because the sister knew quite well that I wasn't married. She has not seen us together before. While I was pondering on what that sister said he came out with the host pastor and some other people. When he saw me, he said this is the sister I have been looking for. The following day Sunday he came to my house with my cousin and invited me to his vigil programme. I attended the vigil, and also registered with his School of Deliverance. That was how the whole thing started o (Laughter)
Was there any conviction and confirmation beyond this chance meeting that you were meant for each other as husband and wife?
Pastor Sam: I was fasting coincidentally on the same day she was also fasting. I was fasting because I had been disappointed and waiting for the will of God on the revelation that I received. I was actually invited to her house by a pastor colleague to pray for one Mama Ondo. Incidentally, she was the one that opened the door for us. Immediately she saw me she jumped up and screamed! I never knew that she was also fasting and praying for confirmation. She didn't know that I would come. She said she was praying that if the man she saw is the one (her husband) let him miraculously come to her house. That was the confirmation that we are meant for each other as husband and wife. After that confirmation, we were prayed into courtship and then followed the due process. We courted for three months and got married.
Please, share with us the revelation that you were praying about then.
Pastor Sam:  Before I came for the invitation at Ijegun that she mentioned I was into one relationship that I knew quite alright that it wasn't the will of God. But I was trying to force myself into the relationship despite the fact that my father and everybody opposed it. Invariably, the will of God will be done. I sent the sister to a friend in Germany. Unfortunately, that friend impregnated her and the relationship naturally died. I was in Ghana where I was representing when the Lord said he would show me the woman that I would get married to. I was expecting to see that sister I was dating in the revelation. But rather I saw another sister. When I eventually met my wife she turned out to be sister that the Lord showed me in that revelation. In that revelation my spiritual father asked both of us to kneel down and he gave us a baby girl and her name as Anjijolaoluwa. It was from that programme in Ghana they invited me to Ijegun where I saw the sister that looked so much like the sister I saw in my revelation in Ghana.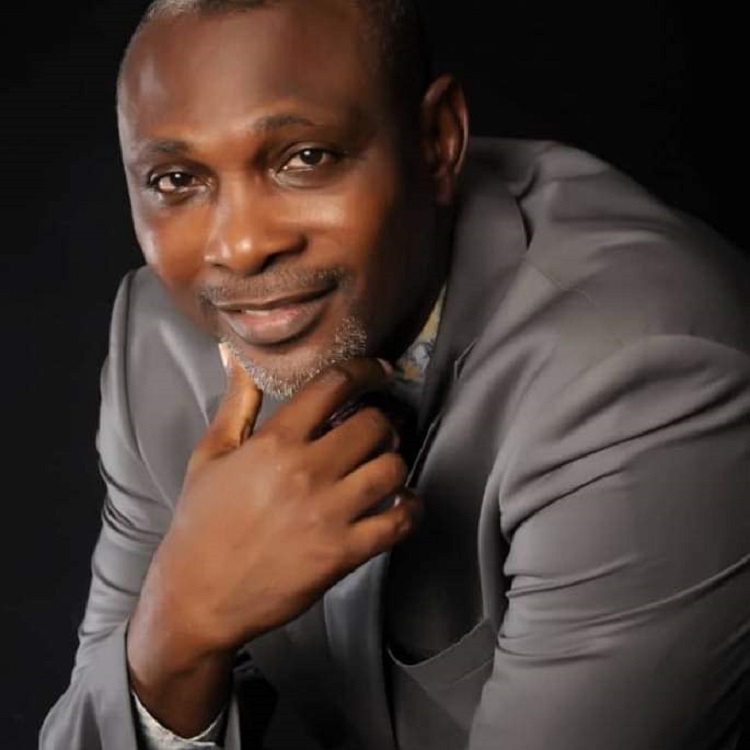 What came up your mind when she asked you, sir are you married?
Pastor Sam: Before she asked me that I remember it was after I had just conducted a power (deliverance) ministration during which people were manifesting. She also felt down under the anointing. When she got up she held my clothes, and said I must have used charm on her. I later learnt that she just returned from America. God brought her from America to the programme to trap her for me. She returned home with a lot of American opinions that are contrary to deliverance. So, she said I must have used charms on her that she had never fallen in any programme before.
Before we met she had a revelation in which she saw an evangelist introduced her at a big crusade as the wife of an evangelist. And she wondered how that could be.
You said earlier that you followed the due process after you received the confirmation. Will you please share more light on the due process?
Pastor Sam: Of course, in following the due process it is improper for me to go and tell her straight that sister I want to marry you. I first shared the revelation and confirmation with her area pastor then, and with her cousin who is a pastor colleague and my assistant lecturer in the School of Deliverance. I didn't go to her to say "Babe! what's up, ki lowo e". When I told her area pastor, he did his own underground work before the church prayed us into courtship.
Please, share with us some of your courtship activities, and some of the decisions you jointly took and agreed during your courtship.
Pastor Dami:  It was a period of prayer, fasting and studying together at the School of Deliverance. I got to know his parents. He got to know my mom. We usually met at RCCG Citadel of Glory, FESTAC, prayed and broke our fast together in the church. I also enrolled in his School of Deliverance in order for him to cast out of me what he labeled "intellectual demon" (Prolong laugther)
 (Pastor Sam): It was a period of grooming and mentoring. We believed God for just four children until there is a chance for our fifth child.
Apart from his physical attributes that attracted you to him, what was your opinion of him as pastor, your differences in the early days of your marriage, and how you resolved those differences to keep the marriage going this far?
(Pastor Dami): It was really tough for me because I have my own ideas spiritually that are quite different from his own ideas. I remember he accused me once that I have intellectual demon. He said I was possessed with intellectual demon because I didn't then understand the whole concept of deliverance for a Christian. I argued with him that once you are born again it is not possible for you to be possessed. I felt like he looks physically like the husband I wanted, but spiritually we are from two different backgrounds. Our case is opposite side attracts. My husband is an extrovert, in fact to the extreme, while I am an introvert. My husband never really liked dogs unlike me. So, he has to accept dogs. Now, he is a lover of dogs.
How will you describe your experience the next day after your wedding?
(Pastor Dami):  When I went out the next day as I was coming back home, I forgot his house and I returned to my house. My mother was shocked when she saw me.
What were some the early challenges you contended with after wedding?
(Pastor Dami): The major challenge was accommodation. During our courtship we decided to get our own accommodation because he was living with his parents. Unfortunately, someone else parked into the house that we had duly paid for. We tried to get the pastor we paid the money to for the house but he was running. We overlooked it and had to live together with his parents for almost a year after our wedding. While leaving with them my mother in-law was a very wonderful woman. She took me like her daughter. I gave her the respect in a greater measure than I would give my own parents. My relationship with his siblings was platonic. We were not living together. They had already gotten married and left the house.
Why couldn't you secure your accommodation before you get married?
(Pastor Sam): I was a businessman before I came into the ministry. I was doing well in business while my ministry was struggling. God humbled me with His mighty hands and in a twinkle of an eye all I had amassed through sheer hard work went down the drain in an unexplainable way. My clients deserted me. When I asked them why, they would say 'ha Big Sam, no problem! The quality of your work is still great and you have the cheapest quotation. I thought it was the work of the enemies. I started going from one mountain to the other until God used His prophet, who didn't know me from Adam, to tell me that God is primarily interested in me, my intellect, my voice, and my legs. My totality and not just my money! I lost everything my brother! By the time I came down from the mountain, my ways ministerially began to open. Invitations to minister came from left and right, locally, nationally and internationally. It was with the few thousands I had left from my business that I decided to finance my then fiancée abroad. Anyway, it was in such a ministerial trip to Ghana that I had that revelation and on my return trip that I met my wife. So I was in a transitory period when I got married, a period or rebuilding my life and ministry. I couldn't afford to just rent a place not after the wedding expenses. So, it was really a humbling time for me, big Sam! (Laughter). I thank God for His divine grace, and also thank my wife for her support and patience. She is a pillar of strength and an encourager to the core. I don't know how I could have gone through it without my wife beside me. You don't know the worth of your wife's support and encouraging words when all is well and rosy, but when there is nothing and she still stands by you, then you are truly blessed and have found favour with God!
What will you consider as the strength of your marriage over the years?
(Pastor Sam):  I think it is basically the vision that God gave to me, and then strength of the support of my wife. My wife has been very understanding. She has always been there for me. She's my number one critic. Her criticisms often guide me from committing what she is criticizing me about (laughter).
Don't you see your wife's criticisms as a slight or disrespect to you?
(Pastor Sam):  The Bible and the Holy Spirit are our ultimate guides. Also, we are not living in the past. The husband is the head but the wife is the neck. The wife is there to support the husband. The Bible says he that findeth a wife findeth a good thing and obtains favour from the Lord. God said it is not good that man be alone. I will make him a helpmeet. The husband should see his wife as a help meet and fit for him. Initially, I saw her criticisms in a bad light. But along the line I discovered that her criticisms are for the fact that she doesn't want anything in my hands to fail. It took me time before I discovered that she doesn't mean it in a bad way, but from the standpoint that she doesn't want things to go bad or spoil. So, by the grace of God I have learnt to adjust (laughter). When I need my work analyzed or criticized, I say, oya Iya, let's hear your opinion. And I thank God she has always been available.
Please, tell us the perspective from which you criticize your husband
Pastor Dami: (smiles). There are two types of criticisms. There is positive and negative criticism. Positive criticism in my own opinion is to build somebody up, is to build up the weaker side of a person or point out the weak link in that person's chain of success while negative criticism is to pull one downs; destroy, belittle or discourage one. My criticism of my husband is never ever in the negative light. For instance, my husband is a dynamic man, anointed and he has an in-depth knowledge of the word of God. He is from C.A.C background that is predominantly a Yoruba speaking church. His command of Yoruba language is superb and when he is ministering in Yoruba, you will think of all the anointed elderly Yoruba preachers. After our wedding the platform for his ministering became larger. He started moving from a predominantly Yoruba congregation to English while a pastor colleague would be interpreting for him in Yoruba; I will sit with my notebook and be jotting down his mistakes (Laughter). When we get home I would tell him, you don't pronounce this word like this. Don't use these tenses like this. He would be like "omoge, leave me jare", the ultimate is that the people were blessed. I'd say yes, they were blessed but at the same time, a time would come when you would minister to bankers, ambassadors, doctors, men and women of substance (continues)