From a very tender age Pastor Wole Oladiyun fancies his books with passion the way Apostle Paul fancied his books so much that he instructed Timothy to bring his books, especially the parchments, with his cloak that he left at Troas with Carpus.
Similarly, the young Wole too fancied his books so much that he took his Lacombe mathematics book among other books with him when he left his Ile Oluji town for Ibadan to serve as house boy at age 11 on the death of his father at that tender age.
With this sad incident, the future indeed looked very bleak for the young but precocious Wole when he sadly lost his father to the cold hands of death too early in life. But he looked with hope into that bleak future with the lenses of books. And this eventually shaped his destiny to becoming a prolific writer and author of over 80 books.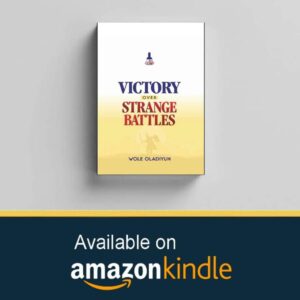 "I was a house boy at the age of 11 in Ibadan. Every morning my boss would take me with his two boys to his younger brother's house at Odo Ona before leaving for work. I would then take the boys to school and returned to stay in his brother's house till he returned from work to take us back home. So, I was serving as house boy in two places. When I was leaving my home town Ile Oluji to serve as house boy in Ibadan I took along with me my Lacombe mathematics book among other books. While waiting in my boss' younger brother's house every day I studiously read and worked the arithmetic in my Lacombe book and the brother always watched me.
"One day the brother said, you this boy, you always worked arithmetic. What do you want to become in future? I replied, I want to become an engineer. He discussed this with his elder brother; my boss and one director at I.I.T.A (International Institute of Tropical Agriculture), Ibadan, and they sent me back to school in my town Ile Oluji in Ondo State. I intensified my reading habit in order to achieve my ambition of becoming an engineer in future because at that young age I was ambitious and determined to change the poverty status of my family. Oladiyun achieved his lofty ambition when he graduated in civil engineering from then University of Ife (now Obafemi Awolowo University, O.A.U), in addition to becoming a prolific writer, author and apostle of Jesus Christ.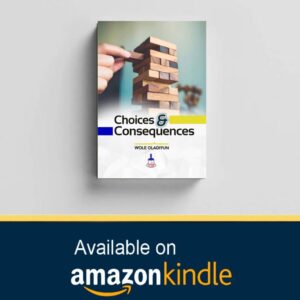 "That was the genesis of my reading habit. This habit helps me till date. I spend the larger part of everyday reading books in my library whenever I am not occupied with pastoral or crusade works. I read all readable. I'm not a casual reader. I read widely because I impart knowledge. I regularly write articles aside books. This has made me broad-minded. I keep good archives. My engineering background makes me to also mind details. This was also inspired by my avid reading habit that I cultivated as house boy at age 11," the amiable Baba Aladura shared with Christian Benefits.
Oladiyun's prolific writing skill and ability stemmed from his voracious reading habit that he steadily cultivated long before his teen. At the last count he has published 85 quality books up to date. He is presently working at publishing additional 10 new books with the following titles: Youths Arise! Take Your Position in Destiny, G.R.I.T, Choices & Consequences, The Laws of Access, Mental Toughness, Critical Thinking, Gratitude and Servitude among other titles although some of the books are already available on Amazon kindle. Writing book and articles in quantum is just a bit of the multidimensional gifting of the imparting apostolic ministry of this civil engineer-turned CLAM senior pastor, prayer virtuous, teacher, evangelist, prophet, apostle, crusader, entrepreneur, philanthropist, social reformer and social media influencer.
Although CLAM church assembly is one of the largest crowd-pulling church assemblies in Nigeria, the crusade arm of this Ile Oluji-born highly gifted apostle of Jesus Christ is also of reckon in the advancement of the gospel, The crusade platform known as Christ Living spring Apostolic Ministry Global Outreach (CLAMGO) is at the centre of Oladiyun's multi-dimensional apostolic ministry. "Evangelism is at the centre of my calling. Soul winning through crusades is my life, and is what I'm committed to doing till I can no longer raise my two hands. I'm a crusader to the core," he said.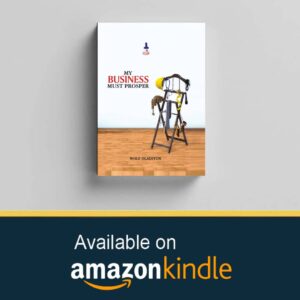 Though he is boyish looking and ever-smiling, the 62-year- old Oladiyun is a rugged evangelist and a consummate crusader with an irrepressible passion for soul winning unto the Lord. Despite his bourgeois mien he clearly and guardedly etched upon his heart the mandate of his calling by God as a soul winner and crusader, and runs this mandate with deep passion on the auspice of CLAMGO.
The CLAMGO mandate is a total gospel package that transcends the conventional. In an exclusive interview with Christian Benefits, Apostle Olawole Oladiyun, who also oversees Soteria Maternity & Hospital; a world class medical facility of international standard in the highbrow of Omole, in Lagos, CLAM Farms, Pastor Wole Oladiyun Foundation and J-NISSI Group of Schools with his amiable wife Pastor Mrs. Bukola Oladiyun (Nee Olubakinde) as proprietress, sumptuously takes the magazine through the vision, the mandate and the impact of Christ Living spring Apostolic Ministry Global Outreach (CLAMGO) in several villages, towns and cities across the nooks and crannies of Nigeria. The cheerful apostle also shares with the magazine his humble background, his family apostolic heritage and the meteoric journey, growth and expansion of Christ Living spring Apostolic Ministry (CLAM). We shall be publishing all of these as a supplement in series in both Christian Benefits-online and hard copy publication.