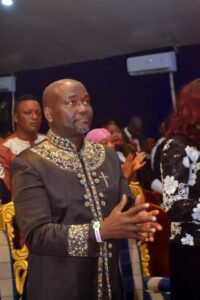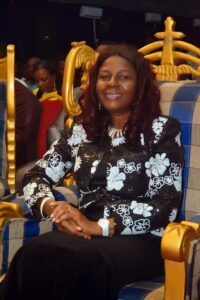 Rev. Ben Eragbai, the General Overseer of Divine Appointment Ministry, Lagos, has described as unfortunate the inability of many believers to exercise dominion on earth.  In an interview with Christian Benefits on the just concluded 2021 Mega Grace annual convention of the ministry held at its Lekki church the cleric recalled that dominion was one of the original mandates of God to man to rule the world.
He said lots of people, including believers are unable to exercise dominion on earth because of their ignorance of the fact that dominion is their birthright from God. "It is unfortunate that lots of people, including believers are not exercising dominion on earth because of their ignorance of the fact that dominion is their birthright from God. Dominion is one of God's mandates to man to rule the world. Unfortunately, lots of believers are unable to exercise their dominion birthright on earth" he said.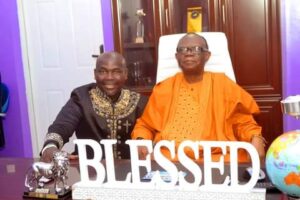 The amiable preacher then disclosed that the 2021 annual Mega Grace Convention; tagged "Dominion on every side", was aimed at restoring to people their dominion mandate. "When we talk about dominion, it is to be in charge. When we talk about dominion, it is longevity with productivity. Dominion is God's purpose for man to rule the world. So, the 2021 Mega Grace Convention was aimed at restoring the dominion mandate to people to rule in all spheres of life on earth," he explained.
Rev. Eragbai pointed that what hinders lots of people from living in dominion is their putting themselves above God, stressing that nobody can dominate on earth without God. "When you put yourself above God you cannot exercise dominion. The place of the grace of God cannot be undermined. No man does anything, except God does it. The grace of God is paramount to living in dominion," he said.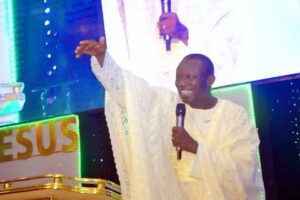 The preacher warned that people can lose their dominion due to complacency, therefore he advised believers to continue to grow both in their walk and services to the Lord to be able to sustain their dominion on earth. "You must keep on firing and not retiring in the things of God. Don't forget where you are coming from. You must keep the tempo of your walk and services to the Lord. I still go on street evangelism. When some people get to the top they are lost, and thus become suspended in dominion. Some people crave for titles instead of mantle. It is not about the titles but the mantle. I go for the mantle because it is what sustains dominion," he stated.
The senior pastor of Divine Appointment Ministry shared with Christian Benefits how the Lekki church of the ministry exercised dominion within a short time on the same location at which the church was previously served quit notice. "After we rented the old site the landlord suddenly increased the rent three times to the tune of N15m per annual. I asked if he wanted to sell the land, he said no. Already the Lord had spoken to me to begin to look for another place. By the time the landlord served the church quit notice I was already half way purchasing the new site two buildings away from the former rented site that the church was served quit notice. Today, the church's influence has spread beyond its rented site. That is dominion!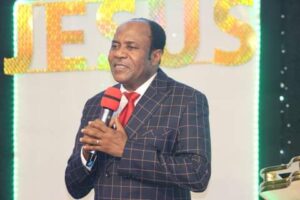 "That is the testimony of our dominion in Lekki and its environs. We were served quit notice from a rented site and we bought a bigger property on same street with the rented site. The truth is kings don't live in rented apartments. Jesus is the King of kings. So, we are kings.  Every genuine child of God must sack their land Lords before their land lords sack them. When you run a church on a rented site you have not yet started a church until you bought land to build the church," he pointed.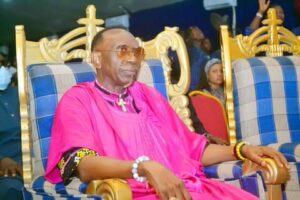 The Edo state-born preacher advised fellow servants of God, particularly those who are still stagnant in ministry to live a sacrificial life if they desire to enter into dominion. His words: "Most pastors are not ready to sacrifice when it comes to the kingdom of God advancement. They sacrifice more to themselves than to God's kingdom.  You see some struggling pastors registering their children in expensive schools that they cannot afford. When they see fellow pastors buying jeep they will struggle to also buy jeep. They think buying Sequoia or other expensive jeeps will confer respect on them. They think respect is in the jeep. They buy expensive suits that they cannot afford. There was a period I was wearing okrika shirts and trousers
"That was a season until the story changed. Behind every glory there is a story. When a pastor lives an expensive lifestyle above his means or resources he will resort to manipulation and telling lies to his church members in order to sustain that lifestyle. Godly dominion is not by manipulations and telling lies. The point I am making here is when people, particularly pastors put themselves above God, or above what God sent them to do they will always have unnecessary problems. As a pastor when you live above your means and resources you will be chasing or begging for ministration opportunities even from shrines for honorarium in order to meet up with your expensive lifestyle beyond your means. I cannot accept an invite to a shine to minister because I'm not living under financial stress," he remarked.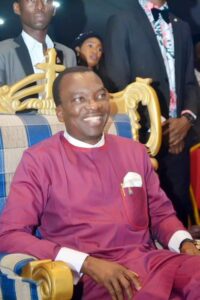 The 2021 Mega Grace Convention, like the previous ones, featured some frontline and notable fathers of faith; Bishop Wale Oke (PFN President), Archbishop John Osa-Oni (Deputy PFN President (South West), Pastor Ayo Oritsejafor (former PFN/CAN President,) Rev. Dr. Felix Omobude (immediate Past PFN President), Apostle Lawrence Achudume as guest ministers and Bishop Praise Machine as guest artist at the week-long programme.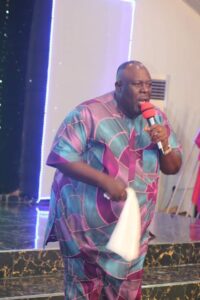 Rev. Eragbai discloses how he attracted the fathers to his ministry. "A proverb says when a child washes his hands clean he will eat with elders. The fathers want to check your track record to know whether you have a smelling record. They know that once any pastor puts their names as guest ministers in his programme, their spiritual sons will pass their comments about the pastor.  They may say, daddy, this pastor you want to feature in his programme is so and so person, if you go there I will disfather you o! By the time just few of his highly placed spiritual sons give him same uncomplimentary comments about that pastor, that father will withdraw from him. That is the place of integrity and good name in ministry," the Jesus soldier as fondly called concluded.