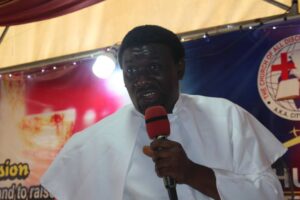 The Church of All Nations Disciples Praying Ministry (CADPM), Dalemo, Lagos, recently celebrated its 10th anniversary with the launch of a charity foundation for the support widows, orphans, the less privileged and for global outreach. Its Senior Pastor, Prophet Olatosin Ebenezer Dada says the church has enjoyed the richness of God's faithfulness in its first decade in the below interview with Christian Benefits magazine on the vision, mission and mandate of the fast growing prophetic and praying ministry. Excerpts.

Congratulations on your church 10th anniversary. Can we meet you?

I am Prophet Ebenezer Dada Olatosin, Senior Pastor of the Church of All Disciples Praying Ministry (CADPM), a prophetic and praying church in Dalemo, Alakuko area of Lagos State.

How will you describe the journey of the church in 10 years?

The journey has been eventful.  We have witnessed both the lows and the highs of ministry.  However, one common denominator in all these experiences is the rich faithfulness of God which saw us through it all.

Briefly tell us about your background

I am from the Olatosin family in Ipele, Owo LGA, Ondo State.  I had my primary and secondary school education at Estate Primary School, Mushin, and New State High School, Mushin, Lagos. I had my W.A.S.C at Ansar-Ud-Deen Secondary School in Osun State in year 2000.  I later gained admission to The Polytechnic, Ibadan in 2001 where I had ND in Business Admin in 2004/2005.

Share with us how you received the call into ministry

I never planned to be a full-time minister of the gospel but God who in His infinite mercies formed and knew me from my mother's womb had ordained me to be one. My ambition early in life was to be rich and be a church financier.  However, despite not being serious with God, from a tender age I have been gifted with spiritual gifts of seeing and knowing things well beyond my age.  Then God would show me secrets about neighbours and family members that many times my mother felt uneasy and chided me not to say them. As I mentioned earlier, I was not serious with God, but only zealous and religious because I was from an average Christian family.  I was a guitarist in the church and also performed live shows with musical bands in Mushin and environs. My call into the ministry was rather dramatic.  After my National Diploma, my ambition was to travel abroad for greener pasture and to make money in order to actualize my vision of being a church financier. However, God had other plans for me.  In 2006 at the Power  House of Akinkemi Mountain in Akanran area of Olorunsogo, LGA in Ibadan, Oyo State, God took away my passport and visa from us and replaced it with the Bible.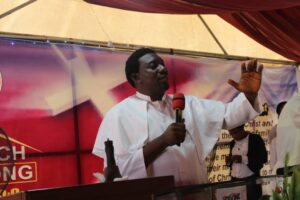 What is the mandate of your call by God into the ministry?
I was called into the prophetic and praying ministry.  We are called to raise end-time disciples and army for the Lord and that's what we have strived to do in the last ten years.
What are the gifts God endowed you for this mandate?
We are called into the prophetic ministry where gifts are both fundamental and essential in ministering to the sheep of Christ.  We are gifted by His grace with power, vocal and revelational gifts which the Holy Spirit has demonstrated in us severally to provide guidance and solutions to ordinary and difficult cases.
Tell us about the Prophet Dada Foundation (PDF) that you recently launched at the 10th anniversary of your ministry.
The foundation stands on a tripod of Charity, Care and Philanthropy.  We realise that there are many poor and needy people in the church and society at large that need love and a helping hand. The pattern of the ministry of Christ was that he not only liberated and fed people spiritually but also nourished and catered for their bodily needs.  It has been our passion to go beyond liberating people by the power of His word alone but also to show and demonstrate the interest and care of Christ in their bodily well-being.  At the initial stage, the Foundation will lend a helping hand to widows, orphans and the less privileged in the church and society and gradually expands this to other areas of need as we may be led into by the Lord.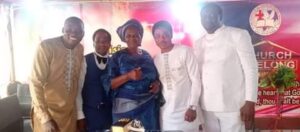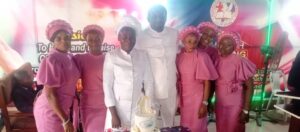 What are you most grateful to God for CADPM at 10th
God has been uncommonly faithful to us.  His riches in mercy have sustained the vision, mission and mandate given to us despite the tough challenges of ministry.  We have not derailed nor melted with the crowd, neither have we commercialized the gospel of Jesus Christ. For this, and the grace to also remain true and faithful to our calling, we can't be thankful enough.
If Christ tarries, what are your plans for the church in the next 5 years?
We plan to win as many souls as we are given the grace to do for Christ.  Not only that, we plan to impact and equip such lives, turning them into true disciples of Christ, so that they will be light and salt (i.e agents and ambassadors of positive change and transformation) in the society and the world at large.  That's what the Gospel of Christ is all about.
 Thank you for audience.
You are welcome.