Renowned Educationist and Theologian, Rev. Dr. Sir Olatunbosun Ige Olumide completed his secondary school in Nigeria, before proceeding for further studies in the United States of America where he bagged various degrees and certificates in diverse Disciplines spanning the arts, business, commerce, counseling, education and theology from notable and accredited schools and universities such as Florida State University, Miami, Florida; Tennessee Temple University, Chattanooga, Tennessee; Evangel Theological Seminary, Dixon, Missouri, Antioch Christian College, Los Angeles, California; Northwest University, Missouri, The Messianic College of Biblical studies, Louisville Kentucky, to name a few.
He holds the Bachelor of Science in Business Administration; Master of Science in Business Administration; Doctorate in Management Science, Doctorate in Religious Education; Doctorate in Theology, Doctorate in Management; Doctorate in International Affairs; Doctorate in Hebrew Literature respectively.
This multi-talented person is a member of over fourteen recognized organizations both local and international, some of which are Associate of the Nigerian Institute of Management (AMNIM);Fellow, Institute of Management Consultants of Nigeria (FIMC);Member, International Association for Pastoral Counseling (MIAPC);Member, Professional Society of Christian Counselors (MRSCC); and fellow, Wessex Theological College, England.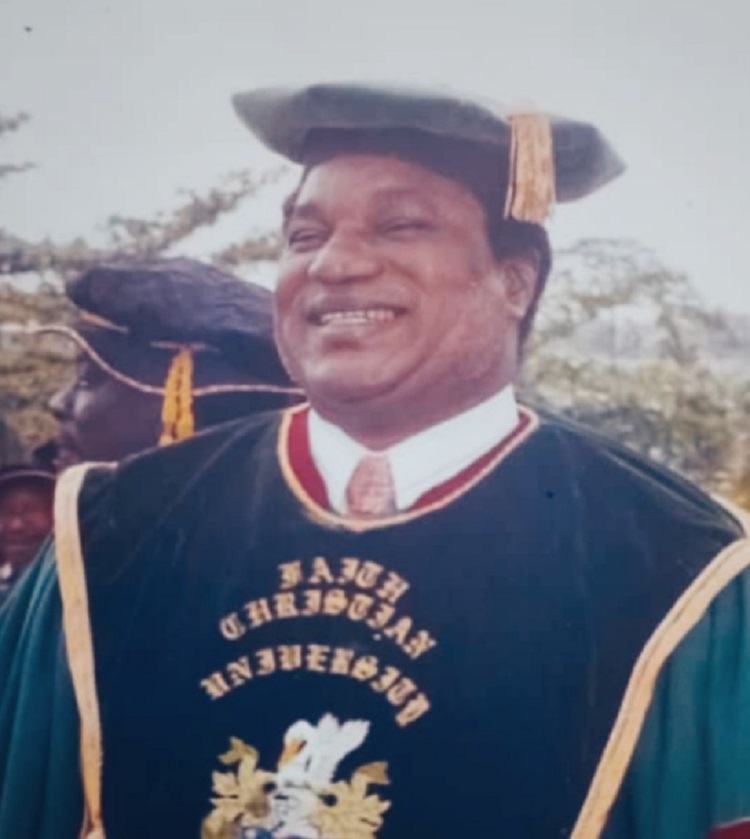 Due to his enormous contributions to Christianity and vast knowledge of Theology, he was given the following honors: Chief of Chaplains, African Commandant-General, International Chaplains Association, March Air Force Base, Riverside California, USA, since 1977 to date. As a result of his steadfastness in serving God, he was given the title of the Knight of Malta (Evangelical), Order of Saint John of Jerusalem in New York, USA. In 1983, appreciation was handed to him as Lt. Colonel Aide de Camp in American Army, during the governorship election of George Wallace in Alabama, USA. In 1984, a title of Colonel was conferred on him by the then Governor of Martha Layne Collins of Kentucky, USA.
When he came back to Nigeria, the noted theologian went into private practice under the name Olatunbosun Ige Olumde and Company Nig. Limited (A Management Engineering Consultancy) in 1972. Then, the All Faith Chapel Gospel Mission Inc, Nig. Evangelical Ministry, where he is the Pastor as well as the President, was also founded. He established and founded the Faith Christian Theological Seminary/Faith Bible College & Seminary in 1979 and in 1981 he opened the Literacy International Inc. Nig. (Adult Education Experts) where he is the Managing Director. In 1981, he joined the Texaco Nigeria Ltd, Lagos, as a Planning Executive and left after a few months to devote his full time to the training of Pastors and other Ministers of God.
With his invaluable experience and priceless knowledge of JESUS CHRIST, he has been able to inculcate in his students the ability to love and to serve humanity in God's humble way.