The End-time Army in the mid-80s was a popular campus students missionary team founded by a group of young vibrant believers and students of The Polytechnic, Ibadan, reputed for organizing crusades in remote villages and towns across South-West Nigeria to Ilorin, Minna and Bida ,down to Benin Republic and Niger Republic.
In this interview with Christian Benefits, Rev. Oluyinka Ezekiel Osuolale; a pioneer member of The End-time Army campus students missionary team shares the exploits of the purely evangelistic outreach in his account on MY REBIRTH ENCOUNTER, which redirected the course of his life from an Obafemi Awolowo University (O.A.U)-trained engineer and physicist to becoming a veteran missionary and preacher of the gospel since his salvation encounter in 1980 at a programme held by the legendary  now late Apostle Timothy Iyanda in Ibadan.  Below are the excepts.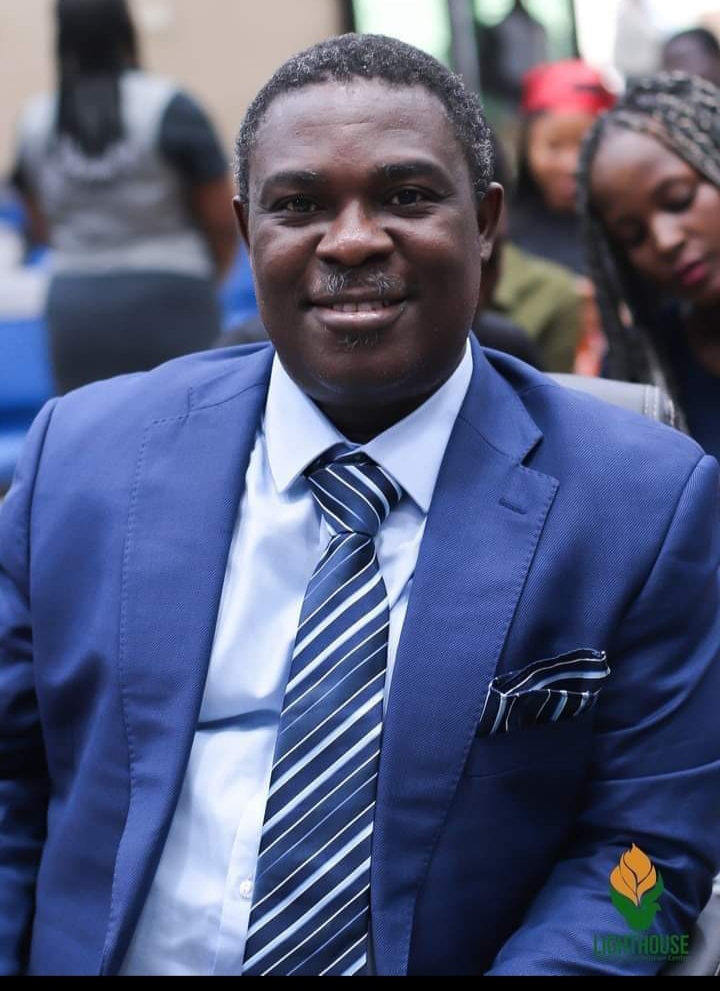 Rev. Yinka Ezekiel Osuolale
Please, can we meet you sir?
My name is Oluyinka Ezekiel Osuolale
Briefly share with us your upbringing, including your rebirth encounter
I was born into a Christian family. My parents were pastors in Christ Apostolic Church (C.A.C). With this background I have been a chorister and church boy from childhood. I grew up in the choir. I have lived no other life outside the church system, particularly in the Christ Apostolic Church (C.A.C) setting. I attended Ibadan Municipal Primary School, Ibadan. I proceeded to Lagelu Grammar School, Ibadan for my secondary education. I did my Advance Level (A/L) at Olivet Baptist Height School (O.B.H.S) Oyo. I studied civil engineering at The Polytechnic, Ibadan. That was where I met Bishop David Adetiloye. I proceeded to the Obafemi Awolowo University (O.A.U), Ile-Ife, where I had a degree in engineering/physics. I did my first post graduate studies in financial management and my second post graduate studies in educational psychology.
How about your rebirth experience aside being raised in a Christian family
My coming to know the Lord happened on June 16, 1980 in a programme called Isoji Pejopejo of the now late Apostle Timothy Iyanda at C.A.C Grammar School Ibadan. I was privileged to be in the programme. Though I was very young then, the message at the programme was clear enough for me to take the decision to accept Jesus Christ in my life. I joined the school fellowship. From Form one I started attending the school fellowship.
Briefly share with us your walk with the Lord from when you gave your life to him
When I got to Form two I became the fellowship prayer secretary. In Form three I became the Christian leader to the president of the fellowship. When I was at Olivet Baptist Height School (OBHS) I was part of the Christian leaders. When I was at The Polytechnic, Ibadan I was prayer secretary. When I was at the Obafemi Awolowo University (O.A.U) I was a mission sub-group leader and vice principal of a school. Later, I was in the council of the elders for missions. I was involved in missions to Benin Republic with now Bishop Adetiloye and others with whom we used to extensively conduct crusades all over, particularly in the south west Nigeria.
Tell us about your baptism in the Holy Ghost after giving your life to Christ
My baptism in the Holy Ghost was not an interesting one because I didn't receive the Holy Ghost with the ability of speaking in tongues on the first day of my salvation encounter. It took me almost four years before I could speak in tongues. With the help of the then Scripture Union (S.U) and the brethren coming from the University College Hospital (U.C.H) Ibadan to our school, I eventually received the baptism in the Holy Ghost with the ability to speak in tongues on August 27, 1984. I grew up in the faith at the Scripture Union.
Is there any particular sin you struggled to let go after your rebirth, and how did you eventually overcome this particular sin?
I battled with evil thoughts because then I didn't have experience. Most times we have to ask the Lord and trusting Him to battle with evil thoughts. So, I struggled with that (evil thoughts). But I thank God for His grace that is ever sufficient.
As a young believer what were some of the activities you engaged that boosted both your faith and your spiritual growth in the Christian life?
As a young believer I was involved strongly in evangelism, particularly with The End-time Army at The Polytechnic, Ibadan. I was at Esa Oke campus of the polytechnic. We started The End-time Army right from The Polytechnic, Ibadan as a purely evangelistic outreach. We were a group of young believers. We started from Bashorun in Ibadan with Dr. Babatola. From Bashorun we came to Ogun state where Adetiloye was serving (NYSC). Our crusades covered Ibara, Panseke, Lantoro and so many other interior places. After one year we moved to Lagos and held crusades extensively from Egbeda to Akowonjo, Ijegun, Abesan, Ajegunle, Ikosi, Mushin, Isolo and other places. From there we moved to Benin Republic and held crusades at Towe, Kpedepo and Igbedefo. In all these crusades I was like the main preacher. We moved to Ataman station, Bida, Minna and Ilorin. It was a good experience that one will want to think back. I thank God that it was a youthful period that was maximally engaged in spiritual activities; reaching out, winning souls, baptizing in the Holy Spirit, leading people to Christ, baptizing them in water. These were the activities I engaged as a young and growing believer. When I got back to school, O.A.U Ile-Ife, I was much more involved because I was a mission sub-group leader, and as a result I took the crusade to most of the villages in Ile Ife that include Ooku Omoni, Wanikin, Eyan n tanle, Eiye tole, Ipetumodu, Ijo and Ara. We also went to Ede, Ilesa, Ejigbo, Erinle, Akinmoorin, Ohori ije, Ohori Ketu, Omilende and several other places. Also, I led the crusade team to Niger Republic as a mission sub-group leader. We covered Maradi, Gahunme and many other places. That was my experience as a young Christian, particularly as a Christian student on the campus.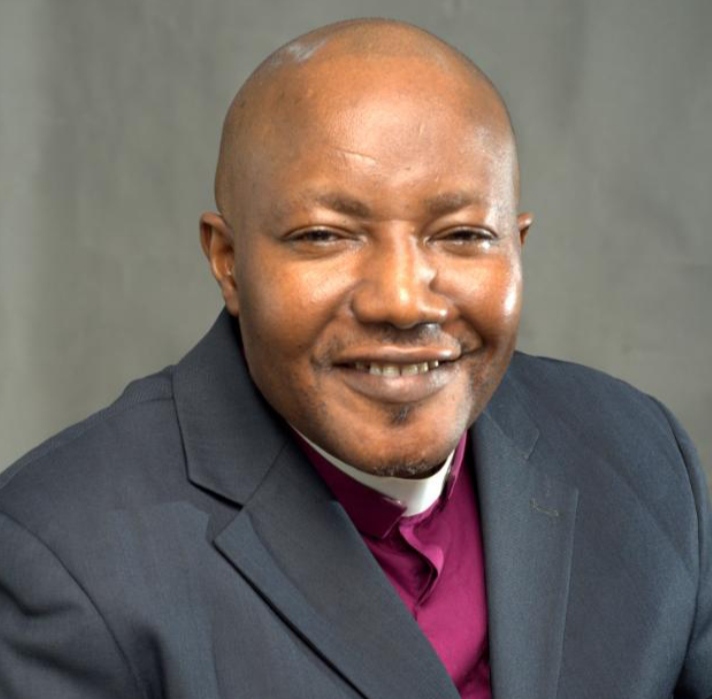 Bishop Dr. David Adetiloye, Presiding Bishop, The End-Time Army Church, Mushin, Lagos.
Share with us the joy of salvation when you gave your life to Jesus Christ
I am so grateful to God for that opportunity that was a major difference in my life. For you to be raised in a Christian family you need to take a definite encounter to make a difference not to be or remain in Egypt. The joy of salvation was vivid and spectacular in my life when I gave my life to the Lord Jesus Christ on June 16, 1980. And on August 27, 1984 I realized that difference from my personal encounter with the Holy Spirit, baptism in the Holy Ghost and the ability to speak in tongues. All this while as an ordinary church goer, I had no experience of such. I was only going to church and was a chorister. The joy, peace and happiness that accompany salvation are good enough to keep you rolling. You can't explain it. You can only experience it, and people can see it. Going through the scriptures from the encounter of Paul, who changed from persecuting the apostles to preaching the gospel, to the encounter of the Ethiopia Enoch. When there is a real and genuine compassion people will love God and His word. They will love the fellowship and want to do more for God.
From your experience what does it mean to be born again?
To be born again is a divine encounter. It is a personal thing. Nobody can be born again on your behalf. Being in the congregation of religious people does not make you a Christian until God brings you to a personal encounter by opening your eyes to see the Lord, genuinely confess him and accept him as your Lord and savour. Thereafter, you are now born again. You have now become a Christian saved to bring others too to Jesus Christ (Continues).