All is set for the Kingdom Week 2022 yearly programme of Kingdom of Light Ministries (KLM), Idimu, Lagos, with great expectations.
With Accelerate as theme, this year's Kingdom Week 2022 will feature as guest ministers Pastor Wole Oladiyun, Senior Pastor, Christ Living spring Apostolic Ministry (CLAM) Ojodu, Lagos, Rev. Afolabi Coker, Senior Pastor, The King's Chamber (TKC) Obanikoro, Lagos among other anointed ministers of God who will team up with God's servant and entrepreneurial pastor, Dr. Samson Makinwa in bringing God's kingdom down on earth for divine acceleration of progress in the lives of people all over the world that will key into the three-day programme from June 3-5, 2022.
The programme, holding at Kingdom of Light Ministries (KLM) International headquarters, Idimu, Lagos, is going to be a mixed grill of life transforming and acceleration features beyond the spiritual.
Dr. Makinwa shares with Christian Benefits, the expectations from this year KLM's Kingdom Week 2022 thus: "It's time to break the snail speed progress of people. The Kingdom Week 2022 is a prelude to the 20th Anniversary celebration  of Kingdom of Light Ministries next year 2023 by the grace of God.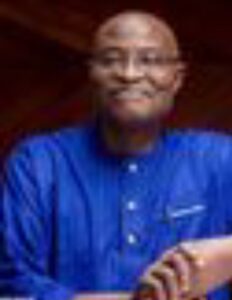 Dr. Samson Makinwa, Presiding Pastor, Kingdom of Light Ministries (KLM) Idimu, Lagos.
"In about 20 years of existence KLM has experienced divine acceleration beyond our expectations and imagination because in my own sense I started the ministry a pretty late when I was 52 years old. I wept when the Lord instructed me while on a business trip to China to return home and start a new work for him. I looked at myself, a 52-years-old businessman starting a new church. How am I going to start a new church at that age, and I wept. Nevertheless I obeyed the Lord and above my limitations the Lord gave KLM accelerated growth from the onset of the ministry.
"This year 2022 the Lord told us "launch out." So, we are reaching out to people all over the world going through a stunted or slow pace of progress, growth, achievement, success, promotion and development in various spheres of life to come and partake of our divine grace of acceleration. Like I said, It's time to break a snail speed of progress in the life, career, business, ministry, academic, leadership, family and various other areas of endeavours of the people. Lots of people have stayed too long on the mountain. It's time for them to accelerate from their stunted or slow pace in life," the amiable servant of God shared. (Read the full interview with Dr. Samson Makinwa on the Kingdom Week 2022, soon in Christian Benefits magazine)