Following the committal to the mother earth of a former chairman of Lagos state Pentecostal Fellowship of Nigeria (PFN), Prof. Alex Bamgbola on March 18, 2023; just a day after the burial of his erstwhile vice-chairman too, Rev. Olufemi Asiwaju on March 17, 2023; barely three years after the passage of the deceased Lagos PFN chairman, Bishop Olusola Ore, the incumbent Lagos PFN chairman, Apostle Eyinnaya Okwuonu, in this interview with Christian Benefits expresses grief over the random occurrences of death in the Lagos PFN leadership circle in recent years. He talks about the health risks that ministers of God are exposed to, and also discloses Lagos PFN fantastic health, welfare, housing, financial, enlightenment and empowerment schemes for its members. It is a loaded exclusive interview with the Lagos Christian Benefits magazine worth the time of all Pentecostal Christians and the general readers. Excerpts.
How will you like to be introduced sir?
Originally, my name is Eyinnaya Emeka Okwuonu. But in my sojourn in Lagos these 47 years I have to take up some Yoruba names. When I went to minister in Ikorodu, the people named me Okikiola. In Badagry, they named me Bausede; an eegun name. Somewhere else they named me Oluwadamilade. By and large, I am an Apostle of the Lord Jesus Christ. I am also the Senior Pastor of New life Christian Church headquartered in Apapa, Lagos. By His grace I am also the President of International Alliance of Front line Pentecostal Apostles and Prophets. I am also the Executive Director of an NGO, Church Care International. I also coordinate Widows Care Africa. I also run a business outfit engaged in farming, merchandise and other areas of business. I have a goat farm in the east. Principally, I am an apostle. I do missionary works. I have churches in both rural and urban areas. I am a coach, a mentor and a researcher. I went to secular schools. We were the second set in the University of Port Harcourt where I graduated in 1982. I studied clinical microbiology. I took some other courses and qualifications after that. I am happily married to a lovely wife who is also a pastor and a business woman who deals with fabrics. I have three lively children; two are married. I am also a grandfather.
Briefly share with us your background, including your rebirth encounter
I am from a Christian family. My parents are Christians. My mom is still alive. She is about 87 years old now. She raised us in the way of Christ. We were core Anglicans. When I came to Lagos in the 70s after my secondary school, I joined the Deeper Life, then a fellowship at the University of Lagos where Christians attended for teachings, discipleship and get blessed.  We later moved to Ebute Metta under the then Brother Williams Kumuyi. From there I joined Church of God Mission that was more of an established church. I was actually disciple from the Deeper Life. I am a product of grace of God, exposed to different discipleship opportunities. I gave my life to Christ at the Scripture Union camp on December 24, 1972. I was encouraged by my mom to attend the camp. I went and gave my life to Christ. God enabled me to stay focused in the faith in my secondary school. About two years after I was baptized in the Holy Spirit and that empowered me much more. When our then fellowship leader left, it fell on me to lead the fellowship. Since then I have been pastoring; well over 45 years now. It has been a life transforming experience.
Tell us about your kingdom service from when you gave your life to Christ
From when I was at the University of Port Harcourt (UNIPORT), River State, I was involved in Christian union on the campus and NIFEST. I was the president of the Christian union of UNIPORT (1971-1980); travelling for NIFEST from campus to campus; from south east to south-south and south-west. After then I went to kwara state for my youth service in Okene (now in Kogi state). I travelled with a very great man of God who now pastors LOGOS in Ogun state. I worked with him in NIFEST. I later joined Church of God Mission (CGM) under my now late spiritual father, Archbishop Benson Idahosa; father of many, father of many nations, father of many people. He ordained me twice for different assignments and purposes. I was in CGM for a while. We pioneered a couple of churches in Lagos.
 In this course of this journey how did New Life Christian Church start?
In my house at GRA Apapa I used to have fellowship and outreaches on Sunday evening; sometimes mid-week. We began growing that one of the days I had three days outreach far from the house. The crowd was massive. On the last day I told the people I could not counsel them at the venue. We arranged for a school not far from the venue for them to come for counseling on Sunday. By then we had grown Church of God Mission where I was to two services. My intention was to attend to the people in the morning; pray for them, counsel them and rush back to join the second service. But I never got to go back again to CGM. That was how New Life Christian Church started, and it has been growing since then by the grace of God.
Briefly share with us about your call to ministry
There was nothing dramatic about my call to ministry. I just felt I was to be doing what I wanted to do and still serve the Lord until one day a young lady walked into my office and said what are you still doing in the office; thousands are perishing out there and you are here still doing work. This got me so much that I went into a thought session, thinking I must have been offending God. It bothered me so much that a week after, I tendered my resignation letter from the civil service. I served a little longer but resigned quite early. I resigned at the age of 39 because there was no much counsel then. If I had waited a year longer then I would have been 40 and would have been able to be earning pension. Unfortunately I am not after working that long in the civil service. I left and focused on the ministry. It was quite an experience and quite exciting too. There was no dream, no trumpet call, no vision; no revelation. I just knew I have to get into this. The burden was heavy in my heart.
How did your family take your hasty resignation from the civil service to do full-time ministry?
My wife was not happy. My mom was not happy. My family members were like you are rising very fast in the secular work. I was also doing well at my business. And suddenly I said I was called to full-time ministry with no job security and nothing to secure the future. I just trusted God and I went straight into ministry.
Since when have you been in ministry?
I have been in ministry since 1974 pastoring in different places before New Life Christian Church was birthed in November 1990. It was formerly Living Water Christian Ministry. The thrust of the church is to raise people from the gutter most to the uttermost; to raise people who are capable of standing for Christ in every field of life; whose lives epitomize the living Christ and who actually demonstrate the light of the gospel. We raise leaders. We train leaders. We prepare those who are fit to do well in every field of human endeavours as ambassadors of Christ, and who are fit for heaven, and also fit for anything on earth that is good in heaven.
How will you describe your experience in the ministry over the years?
My experience in ministry has been quite interesting. Initially, I didn't really go to Bible school. I felt with my training, Christian exposure, pastoral ministry and leadership exposure both in the secular and church world, I was fit to run a church. I didn't have any experience in proper theoretical training.  I just got into it and started pastoring. In the first few years of the ministry, we had shaking that I couldn't handle. The church split into three. Some young men that I brought into ministry really shook the church; carried the crowd, the money and everything. It was a very big blow for me in ministry. That was what I learnt about trust and raising your own people. I used people that I felt were good Christians; that they would make good leaders, and gave them leadership positions. I just let them do what I felt they were able to do. But they broke the trust. When I traveled, before I came back I saw that the church had split into three churches from one church and I got nothing except some little children. We had to start from the beginning, and God has been so faithful. We have rebuilt it beyond what it was before then. Unfortunately none those three churches that split the church exists now. Those guys who left fought themselves. Some of them died. The wives of some of them died. My experience in ministry has been fantastic. I am glad I answered the call. When I look at people whose lives have been changed; people who have become leaders and great as a result of my influence, and the grace upon my life it is such a joy. I have come across some people who are trustworthy. They are fantastic and great human beings who are genuine believers. I have also come across people who are not good. It is everywhere. My experience has been both good and sour. We take both in our strides. I have learnt, grown and matured. God has also helped me to raise other people. We use our platform, International Alliance of Frontline Pentecostal Apostles and Prophets to groom and raise coaches and administrative leaders who are worthy to do the work of ministry effectively.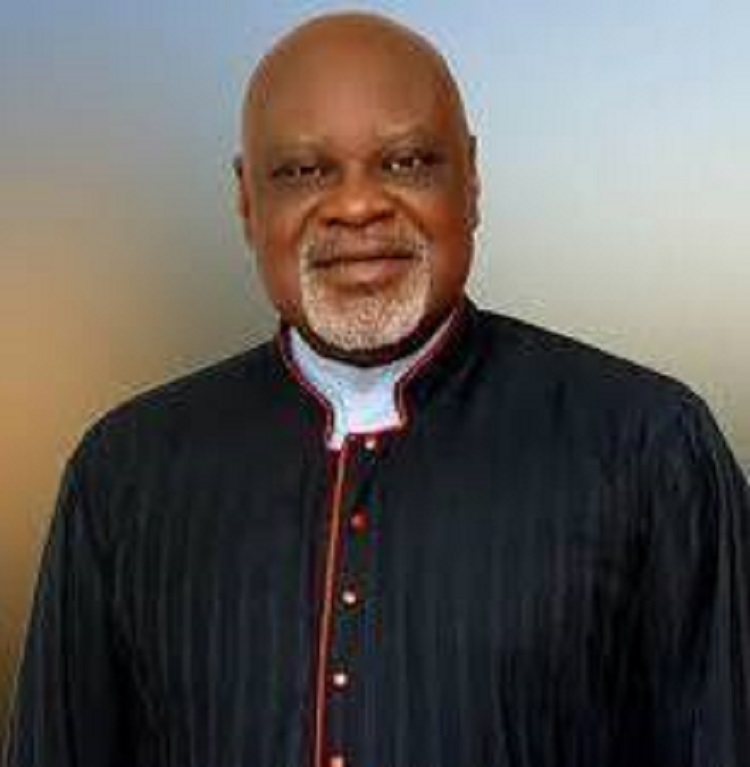 The Late Bishop Olusola Ore
Three years ago, at the passage of late Bishop Olusola Ore, you took over Lagos PFN leadership from him. How will you describe the death of your late predecessor?
This is one question I will like to evade. It is one incident I want to put behind me. It was a very traumatic experience. Sola Ore was not only the chairman while I was deputy; he was a friend and brother. We shared a lot together. We traveled together. We slept in the same room together. We were wonderful together. There was no sign that he was going to pass that time. So, it hit me. I couldn't believe it. We spoke a few days before then about the state of his health and we prayed about it. Unfortunately, he passed on. It shook me to my foundation. I cried for weeks because we were quite close. It was a big shock. Each time we talk about it, tears well up in my eyes. The consolation is that he has gone to a better place. He had done his bits. He had contributed his quota in the development of mankind and the body of Christ. Maybe the Lord permitted it to happen for him to come and have his rest, his crown and his reward. But for me it was disturbing and traumatic.
 How did you feel taking up the mantle of Lagos PFN leadership at his demise?
Thank God we worked so closely that it became seamless for me to carry on with the work he was doing. Bishop Sola Ore was a very humorous, lovable, likeable, straight forward, sincere and honest person.  I learned a lot from him; how to love and how not to put things on the mind. I learned relationship as well as leadership from him.
Share with us how you successfully managed the incident to keep Lagos PFN intact and moving at the demise of the late bishop
When it was time for me to enter into the saddle and complete his tenure with the executive that we appointed, I thank God that the people that we were together when he was around are the same people that we are together in completing his tenure. It has not been easy but we thank God we have built a template in Lagos PFN that it is not a problem to continue with what he left behind. We thank God for his life. He left so many legacies before he passed. I thank God for the time I got acquainted with him. Whenever I talk about Sola Ore I get a little bit emotional. To the glory of God, Lagos PFN is moving forward because it is the work of God.
The late Bishop Sola Ore's death was just one of frequent transitions of PFN church leaders in recent times. What is your response to these sad occurrences?
It is because we are in the times of social media you get to know everything. People die in other professions; not only Christian leaders. Doctors die. Lawyers die. Politicians die. When a pastor dies, it seems as if everything has ended. There is nothing like frequent death. When a person's time is up he just has to go home. It is not as if something hit the church and the leaders die at random. Perhaps, it is time to move up to a higher calling in heaven. No mystery about church leaders passing on, though one might say some things could have been avoided. Yes, in some cases some things could have been avoided. It is a pity sometimes we don't take precautions. We feel everything is faith. It has been very traumatic for us in Lagos PFN losing Sola Ore. This year 2023 again we lost his predecessor and our daddy, Prof. Alexander Bamgbola. Unfortunately, in March 2023we also lost Rev. Femi Asiwaju who was at a time the vice chairman of Prof. Alex Bamgbola. Your question makes some sense. Why this frequent passing of our leaders? Only God knows. My advice concerning the health of pastors is that your health is your first wealth. Your health is your most important wealth. Pastors go through a lot. There is so much stress in ministry because we are still doing ministry the same old way we have always done ministry. Everything rest upon you as a pastor and the people are not helping matters at all. There is so much stress and health issues coupled with the fact that people come to church to take and not to give. Giving is not just about money. You give care, love, concern and time to the man of God. But this is not the situation. Pastors are the givers and not the takers. Pastors are falsely accused. They have issues in the home, issues outside the home and issues in the ministry. They have issues to contend with the community and with the government. They have issues of ministry as well; handling itineraries and different shades of human beings. This contributes to poor health. Many pastors also have poor dietary habit. Pastors eat quite late and it affects their health. Sometimes you come back home late and you must eat whatever is available because you are hungry. You have expended so much energy and you need to replenish it. Sometimes the food is not balanced. The issues of poor eating habit, poor sleeping habit and poor time management habit contribute to the rate of death of ministers and Christians. If you go to any conventional hospital where you have a traffic of people in ministry coming, check the test they do. Those who have the highest rate of blood pressure issues, ulcer and stroke among other health challenges, unfortunately, a good number of them are pastors because of stress, poor eating habit and poor sleeping regime.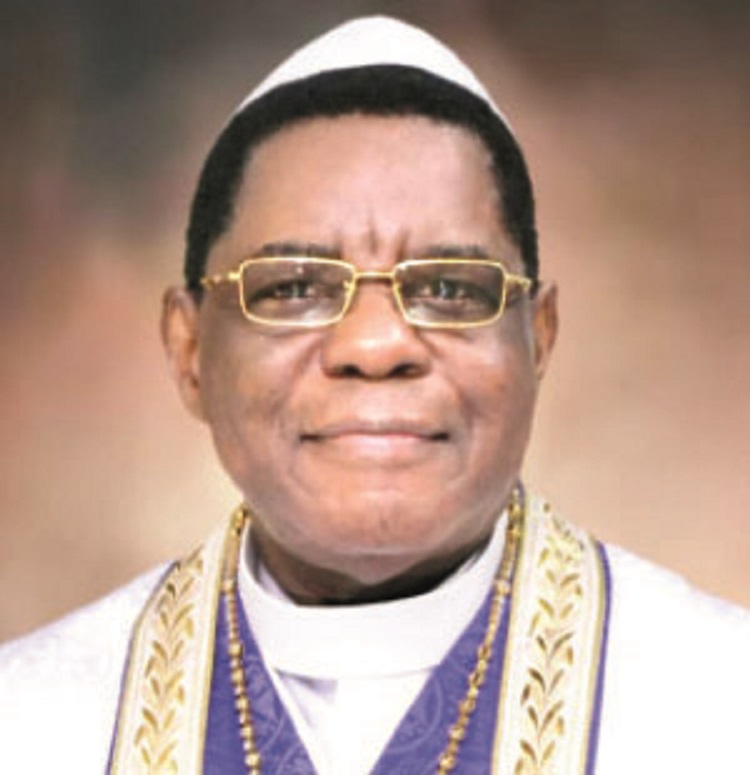 The Late Prof. Alex Bamgbola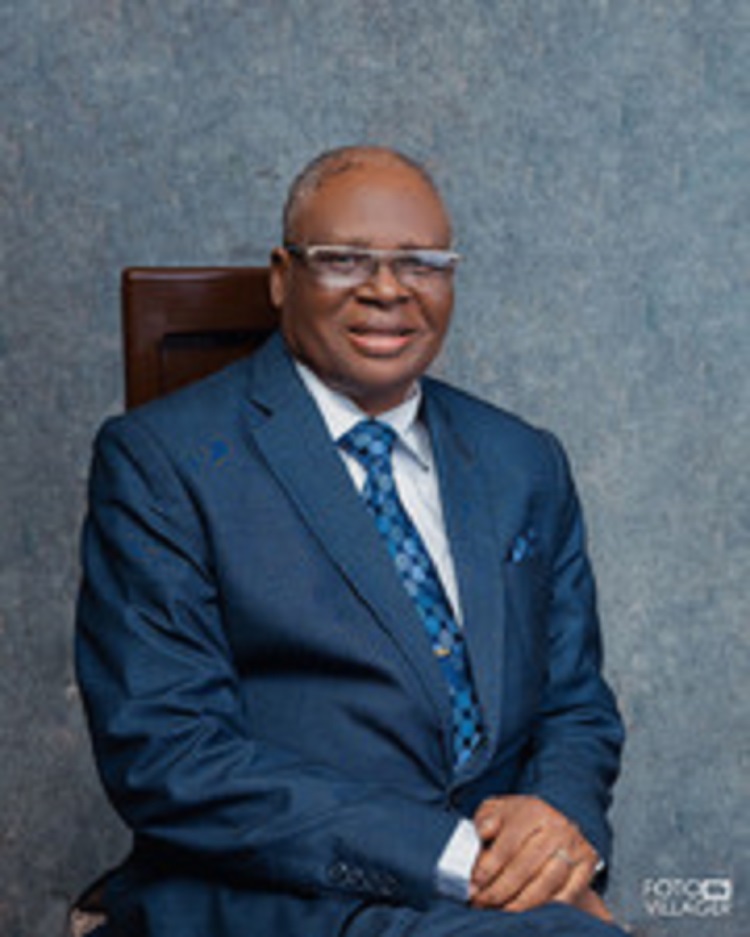 The Rev. Olufemi Asiwaju
What is Lagos PFN policy or programmes on health management and general well-being (welfare) of its affiliated pastors and church leaders?
We have a directorate for health/medical services headed by a professional, the medical director of The Great Physician hospital, Badagry. We also have a platform where pastors can ask any health-related question. We tend to build on that. We plan to strengthen and enable our welfare directorate where we have a team of care givers and doctors from the states to the chapters so that pastors can have access to the HMO concept. These are in the pipeline that we intend to actualize in this regime.
On your part, how do you manage and control the stress in ministry?
We are all exposed to the same pressure. Much of what I do over the years that has helped me is proper planning. You plan well and follow your daily routine because a man's secret is hidden in his daily routine. You plan well and know your-to-do list. Have enough time for yourself. Proper planning is one thing I do. Again, I do delegation of responsibilities. I don't do everything by myself. God has given us able lieutenants. That is one good thing about Lagos PFN. When God brought us on board I assembled a team of professionals who can handle various issues and directorates. I have a very effective think-tank. They take much of the thinking work off me. I do a lot of delegation. I also practice balance in work and leisure. I take time to rest and to have fun. I don't carry the workload on my head.  I do a lot of traveling. I enjoy traveling. I like nature. I go to quiet places. When I relax, I don't accept every engagement. I identify my stressors. One of the stressors in ministry is speaking engagement. As Lagos PFN chairman, if I am to accept all invites I wouldn't have time to eat. In addition to delegating, I choose the invites I attend. Many times I decline or have it at my own time. This has helped me. I sleep well. I do some walk exercises. I read a lot. I exercise my brain. I take my supplements; immune booster and vitamin c.  I don't take my supplements for granted. When my health gives me signs I stop what I am doing and check on it. These are my personal health maintenance efforts by the grace of God. In addition, I pray. I take time out to fast, study and believe the word of God; trust God for everything and everything goes well. I don't allow financial issues to bug me. That is one thing that bugs a lot of pastors. I realize I cannot do everything. I do what I can do and let God do what He alone can do. That takes away stress from me.
What are the signs that pastors should note that it is time for them to go for a break (holiday) in order to avoid breaking down and even sudden death?
This is a very pertinent question. God has built some warnings in our body systems; what you might call biological clause or biological warnings. Just like a car, before a car breaks down, it gives you some signs. Some mechanisms have been put into the car to let you know that the engine oil is running down. You hear some sound and you know that you have to park the car and check it. Some of these things are in our body naturally. When you begins to feel some signs in your body, to avoid dying suddenly, take note of those things and attend to them. For instance, when you become irritable; easily get angry, flare up and temperamental you need to check some things in your body. You need to slow down. It can be a general malaise. It can be general body pains. Sometimes you don't know whether it is headache, body pains or whatever. You just feel generally unwell. Your body is giving you signs. When you don't sleep well (insomnia); it takes time before you sleep at night, is an issue. You have frequent headache (migraine); frontal, back, side or central is an issue. Headache is a critical sign of a health issue. Other signs are loss of appetite and forgetfulness. When your brain is overloaded you tend to forget things you shouldn't. General body pains; pains in the legs and different parts of your body are signs of health issues. Procrastination is another pointer to a possible health breakdown. Chest pain is one dangerous sign of health issue. Tightness in the chest and pains in the neck are not always signs of malaria. It could be more critical that you need to take a break.
What are some of the late Bishop Sola Ore's legacies as PFN Lagos chairman that you inherited, and which you are building upon as his successor?
The late Bishop Olusola Ore left behind quite a lot of legacies. He built a cohesive and effective executive and fellowship. We worked together. I called him an apostle of love. That love had always been there. During his time, there was an increase in the numbers of the state provinces from 12 to 19 provinces, and they are very effective and active provinces. During his tenure, we were able to acquire our state secretariats at Onipanu, Lagos. During his time, we had good rapport with Lagos state government, our communities and the PFN national body. The late Ore was indeed a great man of God. He left many legacies we are trying to build on.
Lastly sir, share with us the PFN Lagos achievements under your watch?
I wouldn't blow my own trumpet. You can ask around to know what we have done.  I just gave you few of the things we have been doing within the short time we came onboard.  We have a united and thriving fellowship. We have got more grassroots penetrations. There is hardly any nook and cranny in Lagos that we don't have PFN's presence; even in the rural and river rine areas.  We have secured the documents for the state permanent site. We have perfected all the documents with the Lagos state government.  All these happened in this current tenure. We have three buildings there. The office complex is 80% complete. It just remains a few touches; the plumbing work and furnishing. We have done a massive work there. We raised over N50m to put into that project. It is a big work we are doing there by the grace of God. Like I said, we have increased the number of our provinces from 19 to 21 provinces. We successfully hosted The Great Nigeria project attended by the national executive. It was adjudged one of the best; if not the best and biggest event in the anal of the Pentecostal Fellowship of Nigeria (PFN). For the first time in the history of PFN a sitting governor of Lagos state attended a PFN programme. Also, in our dispensation we have had Lagos PFN bye-law. I set up a seven-man committee of legal luminaries who are Pentecostals and some past leaders of PFN. We put together for the first time the state bye-law; completed and submitted it to the national body. So, we now have a Lagos PFN bye-law in place. We also have Lagos PFN ministers' manual. I set up a committee of about ten people who sat over a period of three months headed by one of the erstwhile headquarters pastors of the Foursquare Gospel Church. We picked some leaders of Pentecostal leaning to put together the Lagos PFN ministers' manual. It contains codes of conduct and etiquette for Lagos PFN ministers.  It is like service manual on how to conduct various services. It is a very good work that we did in this regime. We also have the New Dawn project. February last year, it took the exco; about 60 of us, three days retreat at the Redemption camp. There we sat down together and fashioned a way forward for a new PFN, which we called the New Dawn. It gives a clear cut trajectory that PFN should follow for the new PFN away from the traditional PFN that people ask, what can PFN do for me? What has PFN done for me? In this New Dawn package is something that is wholistic. We have added three more directorates to enhance the vision of the New Dawn project of the PFN. We now have the directorate for Community and People Development (CPD) headed by an international consultant. We have a team of other consultants around him. That directorate is all about impacting the people and the community. Right now they are handling a project that has to do with agriculture. We are talking with agencies and housing experts. We are talking about social housing. This particular directorate is handling all these. We already have pilot sites in Ibeju-Lekki, Epe, Ikorodu and Agege. These are the things the directorate is saddled with. We have a team of world class professionals in the area of housing, headed by a professional and development expert, Dr. Eric Idaloh. We have the directorate for health, headed by a medical director. We have children/teen directorate, headed by Sister Helen Ekarika; an accountant, tax consultant and minister of the gospel. We have the youth directorate quite alright. We though it is better we start catching them young. We now have qualified children/teens trainers. We have a team of them in every of our provinces down to the chapters. We are connected and affiliated with Children Evangelism Ministry International; a world class children ministry. Also, we have had talks with some agencies; both government and private agencies on how to improve the quality of life of our members. A lot is coming out of all these, agriculture, housing, youth engagement schemes and all that. It might interest you to know that in this regime we now have a cooperative society. We are trusting God that it will build up to become a micro finance bank. Right now we have many subscribers. The cooperative is already giving out loans. People are eager to join. We have a team of professionals; accountants and ex-bankers in the committee handling it for us. We also have our bankers handling it for us. There are many things we are doing in this regime by the grace of God. We are praying that God will enable us to consolidate on our various schemes so that we become a model to the other state chapters of PFN across the federation. I also want to mention that we enjoy so much cooperation from our executive, especially the central working committee (CWC). My deputy, Pastor Leke Akinola has been fantastic. He is a great man of God. I wouldn't have had a better deputy. He is a man who fears and loves God. He also loves people, including me. He is a man under authority. I can't ask for a better deputy. We have our secretary, Apostle Akindejoye; a great scribe, accountant and wonderful administrator. We have our financial secretary, Pastor Bayo Oyeyemi, seconded to us by our daddy; Pastor W.F Kumuyi. Pastor Bayo has been a fantastic help. He is a great man of God. He makes the team perfect. We also have our treasurer, Dr, Peace Goodey; a medical doctor, yet a great treasurer. We also have our team of 21 province chairmen; great men and women of God spread across Lagos. They have been very wonderful. They carry the work of PFN down to the grassroots. We also have our directors doing great works. We used to have what is called SSO, now called DPG; Directorate of Politics & Governance headed by Bishop Taiwo Ajose who is doing a great work. We also have DPG coordinators down to the ward level. PFN has become so much aware and enlightened about politics and governance through this directorate. So, in summary, this is where we are, and we trust that God will lead us. Generally, it has been a journey of grace. We look forward to consolidating on what we have been doing so far. Thank you for this opportunity man of God.